GA4 – Everything you need to know + FAQs
22nd Feb 2023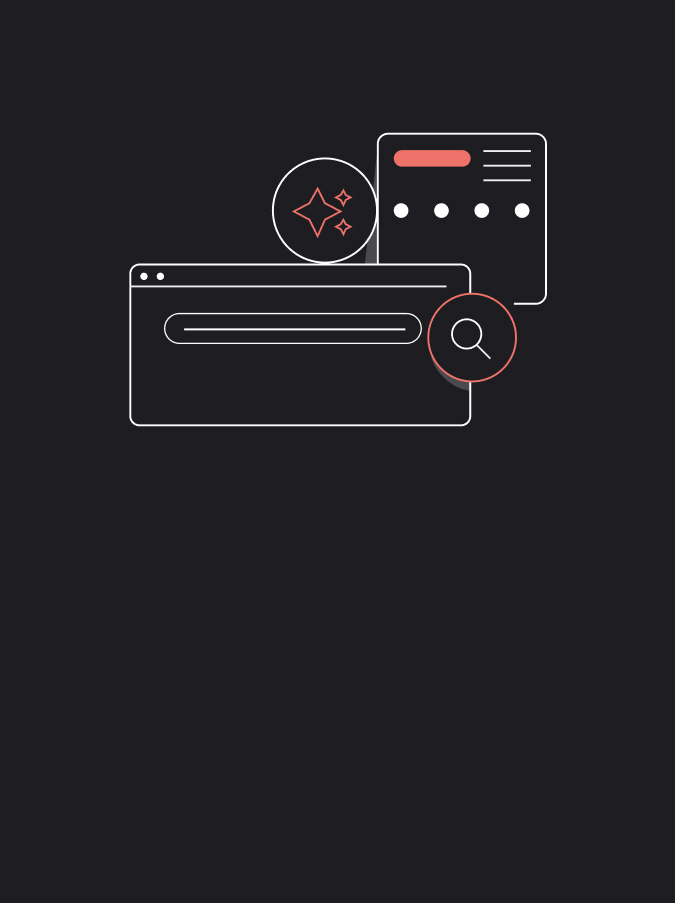 As of the 1st of July 2023, Google Analytics 4 (GA4) will become the new normal. In other words, the Universal Analytics (UA) we all know and love will seize to exist and a lot of marketers & businesses alike aren't that happy about the forced change.
But change is inevitable, and, in this case, Google's deadline reflects its preparation for the end of third-party cookies and the ever-growing privacy concerns amongst the public. Introducing new and improved privacy-first tracking customisations, real-time data, and AI predictive analytics, among other new GA4 features.
Even though the new generation of Google analytics can seem intimidating, we can guarantee, it's nothing to be worried about – as long as you're ready to make it work for you.
So, for that occasion, we've prepared a summary of what to expect from Google Analytics 4. Continue reading to find out: what is it, its benefits and drawbacks, the new features, and how it will impact the overall industry.
What is GA4?
Google Analytics 4 (GA4) is the newest generation of Google Analytics.
It's a privacy-first analytics service that allows users to track and measure online traffic, whether it's a website or a mobile app.
GA4 is especially focused on tracking metrics around the customer journey across different channels. As well as utilising AI and machine learning to present actionable insights into user behaviour.
Why is Google moving to GA4 and should you switch?
Primarily the change was prompted by the big privacy concerns amongst the public. Which lead to stricter privacy laws, such as GDPR in Europe. And as we're moving into a world without third-party cookies, Google needs to adapt to keep its services relevant.
So, as Google Chrome is the last major browser that still uses cookies, which in large supports the current Universal Analytics system – one can't be changed without the other.
That's why GA4 is becoming the only analytics option from Google by mid-2023, in preparation for the phasing out of third-party cookies from the Google ecosystem, by the end of 2024.
And as GA4 will fundamentally change how data is collected, from cookie-focused to event-based, your business should switch ASAP. This will ensure you have enough time to set up and allow the platform to accurately model event-based conversions.
Considering that the old data from UA will be wiped clean shortly after GA4 takes over (note: it's highly encouraged to create an offline backup of UA data, otherwise you'll lose it). Switching early will also allow you to compare how the collected data differs from UA to the new GA4 data capture methodology.
What are the key differences between Universal Analytics and GA4?
To help you better understand how to prepare for the new generation of analytics – here are some of the key differences between GA4 and UA platforms:
Data Collection: UA collects data using a traditional tracking code, whereas GA4 collects data using the Google Analytics API and machine learning models. GA4 is intended to collect more data, including cross-device and cross-platform data.
User-Centric Data: UA is built on a session-based model, which collects data for each individual session on a website or app. GA4 is intended to collect data based on the user, regardless of the device or platform used, to provide a more complete picture of a user's behaviour.
Event Tracking: custom code is used to track events in UA, whereas in GA4 it is done with a built-in, data-driven approach that requires less manual setup.
Machine Learning: while UA lacks built-in machine learning capabilities, GA4 employs machine learning to automatically detect critical events and deliver new insights.
User Interface: compared to UA, GA4's user interface has been totally overhauled and is more user-friendly.
Data Retention: GA4 offers a longer data retention time compared to UA, which is beneficial for companies that need to analyse data across longer time periods.
Data Privacy: to assist businesses in complying with privacy laws like the GDPR and CCPA, GA4 provides new privacy controls and features that are completely compliant to the latest legislation.
Real-Time Reporting: GA4 has real-time reporting features that will allow you to view changes in data almost instantaneously.
Conversion Attribution: GA4 has more advanced conversion attribution modelling features that make it simpler to comprehend the overall effect of marketing campaigns on conversions.
User ID Tracking: a new feature of GA4 called User ID enables companies to group numerous sessions from a single user across various platforms and devices to provide more accurate insights.
Data Exporting: GA4 makes it easier to export data, for instance, enabling users to send data directly to Google BigQuery for additional analysis.
Custom Dimensions and Metrics: GA4's approach to custom dimensions and metrics is more adaptable and scalable. Making it simpler for businesses to include custom metrics in their reports.
Integration with Firebase: Google's mobile app development platform, Firebase, is linked with GA4 to make it simpler for businesses to measure user activity in mobile apps. Wherews UA doesn't have the same integration with Firebase.
Segmentation: GA4 offers more advanced segmentation features, making it simpler for organisations to develop custom segments and evaluate user groups.
Predictive Analytics: the new version provides you with the ability to forecast future user behaviour. GA4 enables you to track the progress of conversions thanks to machine learning and structured event data. The following predictive metrics are supported by it: Purchase Probability; Churn Probability; Predicted Revenue.
Overall, GA4 is the new generation of analytics, with its key new features being built-in machine learning, cross-device & cross-platform tracking, and advanced reporting capabilities.
What are the benefits and drawbacks of GA4?
As you are now aware, there are some clear differences between the current UA and the new GA4. So, what are the key benefits and drawbacks of these changes?
Benefits
Better insights into the user journey
Improved analysis tools that focus on user engagement
The ability to create powerful audiences with ad campaigns
Smarter user privacy and tracking features
Simplified set up
Easier visuals and reporting features
A vast amount and easily accessible parameters
Drawbacks
Once you have migrated, you will have to start from scratch
Tracking more complex conversions will become more difficult
Changed interface, marketers will have to learn quickly on how to use the platform
There are limits on custom dimensions
Lack of custom channel grouping, meaning you can only use default channel groupings
What are the impacts of GA4 on the wider industry?
With GA4 being the only property choice on Google after the 1st of July 2023, what will this mean for businesses going forward?
E-commerce
If you have an e-commerce store and are selling goods or services online, you will need GA4 to understand what pages, products, and services are performing well, and others that are not. With better insights into the user journey and engagements, this will help businesses decide where they should redeploy their efforts on their e-commerce site.
Advertising
If you run paid ads, GA4 is going to be the one for you. Whether your business runs Google Ads or social ads, GA4 can track your ad's progress to see if they are successful and profitable. The platform can identify which KPIs you should watch out for too, ensuring an effective campaign for your business.
Lead Generation
If you use any form of lead generation tool to generate revenue, you're going to want GA4. By having the software, you can understand what actions people are taking on your website, which will aid in the understanding of the user journey.
How to prepare your business for GA4?
As the deadline to switch over to GA4 quickly approaches, it is time for businesses to act now. The GA4 model provides an improved user experience, capturing data in new ways and improving functionality.
We strongly advise businesses to implement GA4 before it replaces UA, see below a quick checklist of what you need to do next:
Get started – GA4 can coexist with UA, so get yourself set up as soon as possible to build the necessary historical data and get used to the system itself.
Get familiar – Familiarising yourself with GA4 will allow you to understand the different metrics and their significance as a website owner.
Create a plan of action – Identify the most important data your business relies on when it comes to measuring the performance of KPIs. Then, to avoid disruption, download the data from UA so that you can use this for future analysis.
Get in touch with think3– If you are struggling with GA4 and require support regarding the set-up and integration of the tool, get in touch with the think3 team to see how we can support you throughout the process.
Final Thoughts
Despite the beloved Universal Analytics disappearing after the 1st of July 2023, marketers will now be able to access more meaningful metrics to monitor a website's performance with the help of GA4.
Keep reading
We've got even more great content!