Our favourite Christmas adverts from the big brands.
16th Nov 2021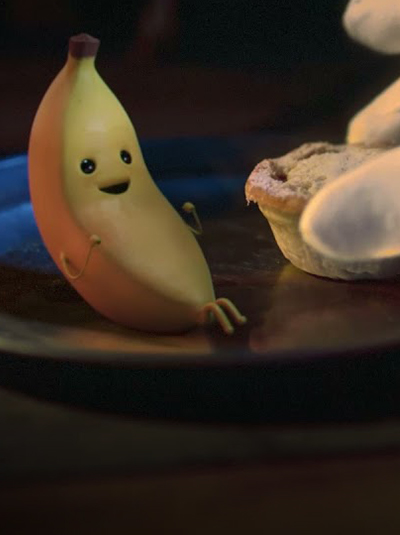 It's that time of year again, all of the big retail brands are releasing their Christmas adverts and competing with each other to be this year's favourite. There are definitely certain brands and retailers that come to mind when we think about the best Christmas adverts, so here at think3, we decided to shortlist the best and crown our winners.
Aldi – A Christmas Carrot by Charles Chickens (2021)
"A Christmas Carrot, by Charles Chickens" 2021 is our winner from Aldi. Their adverts seem to increase in quality year upon year. They have received just under 1.5M views on YouTube alone since the advert's release 5 days ago and 6.2 million Twitter views. Of course, we love Kevin but it's great to see some new characters introduced this year.
Marcus Raddishford's debut coincides with his Aldi collaboration, and their pledge to donate 1.8 million meals to families over the festive period. We love the cheeky little genius dig at M&S with Cuthbert the Caterpillar's appearance and being arrested by sour lemons!
We all know by now that Aldi has some genius advertising ideas, and things are no different when it comes to their Christmas adverts. We were first introduced to Kevin The Carrot back in 2016, when he first appeared in Aldi's Christmas advert which received 51.5k views on Twitter and everyone rushed into the store to get their own plush Kevin toy, causing them to sell out in record time.
They even had to "grow" more carrots, and limit them to 1 per customer. We have a feeling that the case will be very similar once the new plus toys go on sale later in the month.
John Lewis – The Boy And The Piano (2018)
John Lewis is the first retailer most of us think about when Christmas adverts are mentioned. There was even a Twitter thread back in 2019 that revealed which John Lewis Christmas advert soundtrack you would be. This one was tough, as they really do have some icons in their Christmas advert collection, but for us, it had to be "The Boy And The Piano" 2018, which racked up almost 14 Million views on YouTube in the first 12 months.
The fact this advert almost had one of our team in tears made it a no-brainer that it was our winner. The emotional story of Elton John receiving his very first piano for Christmas, and showing snippets from his career, is enough to bring a tear to even the strongest of characters.
Sometimes, the John Lewis adverts can be a little like marmite and cause plenty of controversy across social media, but they really do put their all into the emotional aspect of their Christmas ads. The others shortlisted, which we definitely thought deserved a mention, were "Edgar The Dragon" – The sweet story of a dragon that almost ruined Christmas pulls on the heartstrings.
"Monty The Penguin" was another, which premiered in November 2014, and was a firm favourite, racking up 1.8 million views on YouTube on its first day of release. If the advert itself wasn't enough to pull on the heartstrings of the audience, John Lewis also supported the work of WWF by encouraging shoppers to adopt a penguin with the charity.
You do, however, have to feel a little sorry for the real @Johnlewis, the computer scientist from Blacksburg, Virginia, who joined Twitter back in 2007. Having dibs on the handle means he constantly gets questions meant for the retailer. The real John Lewis awaits November with anticipation for the advert release. He gets many tweets and mentions around the advert.
So many in fact, that he has earned himself a blue tick, and created his own Christmas advert in 2018 (#NotARetailStore ft. @JohnLewis) in collaboration with Twitter themselves, which has served up 3.5 million views on the platform. The advert shows the "real" John Lewis replying to the many tweets he receives around this time of year.
Sainsburys – 1914 (2014)
Sainsbury's winner was an easy one for us after shortlisting a few. The "1914" 2014 advert has to be one of the most emotional Christmas adverts to ever be released. With an incredible 23 million views on YouTube, they recreated the first world war Christmas Truce, when opposing British and German soldiers emerged from their trenches to exchange gifts and play football.
The advert caused some controversy, however. Gary Sheffield, Professor of war studies at the University of Wolverhampton, said the advert was no way to sell groceries and questioned the advert as "Myth-Making", as there was no proof that the football match actually happened, but we still love it.
Sainsbury's 2015 "Mog's Christmas Calamity" Christmas advert was another that we loved, based around a much-loved children's book character and receiving a huge 41.5 million YouTube views.
Marks and Spencers – Christmas with Love from Mrs Claus (2016)
Marks and Spencers (M&S) are another retailer that people think of when it comes to Christmas adverts. Our favourite from them is "Christmas with love from Mrs Claus" 2016, which has almost 10 million views on YouTube.
This is such a lovely story that shows the relationship between a brother and his older sister and their constant quarrelling. The brother then decides to do something really nice for his big sister for Christmas by writing to Mrs Claus, asking her to deliver his sister a present of red sparkly shoes to show that, although they argue, he does really love his sister. It is such a warm, empathetic advert that includes a touch of humour.
At the time of release, it was reported that it completely outshone the John Lewis advert that year Buster The Boxer (2016).
The annual poll from parenting site ChannelMum.com found over a third more mums rated the ad as their favourite than the previous winner John Lewis, with 37% to 24% preferring M&S. Due to the female aspect of the advert, around 40% of mums said they were more likely to shop with the store as a result of seeing the commercial. Compared with just 22% that claimed they would switch to John Lewis.
The advert was referred to as the perfect Christmas story.
Coca-Cola – Holidays Are Coming (2020)
Of course, as everyone knows, it is never actually officially Christmas until we see the classic Coca-Cola "Holidays are coming" on our TV and online. Since the original advert in 1995, there have been many different variations yet it always remains iconic, with the red truck covered in lights and the song "Holidays are coming" by Wonderful Dream.
If you're looking at creating your very own advertising campaign this Christmas and aren't sure how to get started, get in touch with us, and find out how we can help you achieve your goals this festive season.
Keep reading
We've got even more great content!