Super Bowl LVI Ads | Pre-Game Edition | 2022
4th Feb 2022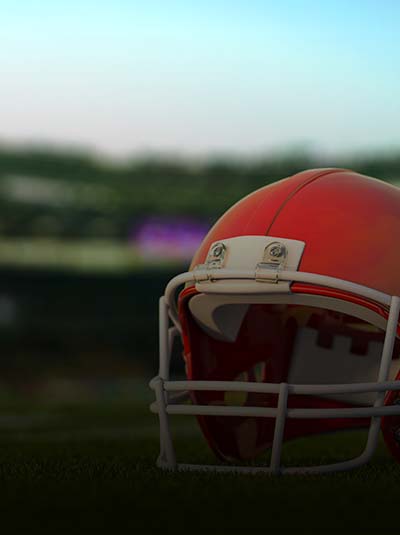 Super Bowl LVI is just around the corner, being played out on 13th February 2022. A lot of people are focusing on the sports aspect of it, but think3 is here to shine the light on the biggest day of the year for advertising and introduce you to the biggest Super Bowl Ads in 2022!
With budgets increasing year by year, this time 30-second spots were being sold for up to $6.5 million EACH. Crazy budgets produce crazy commercials and we're here to dive in on the best adverts released so far!
Why is Super Bowl such a big deal for businesses?
The Super Bowl Ads can be classified as a cultural phenomenon, with a lot of the people tuning in just for the commercials. It's not surprising for brands to spend millions of dollars on short videos, starring various celebrities, top of the line cinematography, and stunning visual effects.
With Super Bowl attracting around 100 million viewers on average, it's considered the most-watched TV broadcast in the United States. So, you can imagine why the TV slots prices keep rising year by year. Grabbing and holding attention of that many people isn't an easy task but taking the Super Bowl media power into consideration – we start to see the value in these massive investments.
By participating in Super Bowl with a single 30 second ad, businesses will gain unmatched media exposure. Not only will the ads go live with potential reach of over 100 million people, but they will also see unbelievable coverage through almost every media outlet imaginable, and don't even get us started on the very realistic possibility of the ads going viral on social media.
At the end of the day, people love tuning in to not only see NFL finals being played out, but also witness some of the best creative work in the advertising industry. Although, the unfortunate reality is that these ads aren't viewable on TV, if you're not in the USA. That's why we compiled a list of some of the best Super Bowl 2022 teasers and full-length adverts so far this year!
PepsiCo
To no one's surprise, Pepsi remains one of the biggest spenders on the Super Bowl. Either through their halftime show, adverts, or their subsidiary Frito-Lay. To put it in the perspective, they spent around $31 million for the three-minute advert during Super Bowl 2020 and around $10 million on the Pepsi Super Bowl Halftime Show, the same year.
This year was no different, with them putting up arguably one of the most anticipated Halftime shows and a full arsenal of Super Bowl ads for all the brands falling under the PepsiCo umbrella.
The Call | Pepsi Super Bowl LVI Halftime Show
The trailer, released on 20th January, took the internet by storm once the line-up of artists was announced. The trailer includes the likes of Dr Dre, Snoop Dogg, Eminem, Mary J. Blige, and Kendrick Lamar. One of the best comparisons we've seen online – "the Avengers Endgame of Super Bowl Halftime Shows".
On top of all that, PepsiCo is heavily increasing their digital presence, with over 40% of their Super Bowl budget being spent on digital channels. They even developed a mobile app specifically tailored for their 2022 Halftime Show.
Road to Super Bowl LVI | PepsiCo
Advert depicting Peyton & Eli Manning, Terry Bradshaw, Jerome Bettis, and Victor Cruz, as stars of the advert was released by Frito-Lay. In collaboration with their parent company, Pepsi, they've put together another short commercial hyping up this year's Super Bowl. While making sure all their product placements are on point to position them as party essentials!
Lay's Super Bowl LVI Teasers
While Lay's haven't released the full-length advert yet, they've blessed us with 2 hilarious teasers. The first one shows a very questionable shrine made for Seth Rogan. Following that up with the next teaser, Seth Rogan & Paul Rudd appear making fun of the concept of teasing adverts.
Big Fan
What Are We Doing?
Cheetos & Doritos
We've seen a whole range of Flamin' Hot trailers, starring Megan Thee Stallion and Charlie Puth going through questionable circumstances. Following the first 3 teasers, the full Super Bowl LVI advert was released.
Questions | Teaser #1
Trailer | Teaser #2
Paw Prints | Teaser #3
Push It | Super Bowl LVI Spot
The full-length advert was released on 1st Feb showing quite a remarkable site of wild animals eating crisps and singing.
Kia
The brand has released a 30-second teaser for their 60-second Super Bowl TV spot. Kia America is advertising their new electric vehicle Kia EV6. They're putting a cute robot puppy as the focus of the teaser, following up with a clever tagline 'Get ready to fall for it'.
Robo Dog Teaser
P.S. We fell for it…
Chewy
Chewy has come out with a series of short ads to showcase their pet-related services. The adverts are starring pets discussing Chewy's services and making sure to highlight their app, pet prescription service, and fast shipping.
Mobile Ordering | Chewy Chatty Pets
Pet Prescription | Chewy Chatty Pets
Uber Eats
A series of teasers adverts have been released starring Jennifer Coolidge, Trevor Noah, and Gwyneth Paltrow. The short teasers show the stars receiving non-food deliveries through Uber Eats and then eating them. Yup, you heard it right, you can see your favourite celebrities eating everyday items, from lipsticks to candles, in the new Uber Eats adverts.
Jennifer Coolidge | Uber Don't Eats
Trevor Noah | Uber Don't Eats
Gwyneth Paltrow | Uber Don't Eats
Booking.com
The well-known travel booking company has acquired a 30-second Super Bowl TV Spot. The big announcement came from them signing Idris Elba as the star of their very first Super Bowl advert. Even though the advert hasn't been shown yet, they've released a teaser video presenting Idris as the brand's new spokesman.
Idris calls his legendary spokes-blokes for advice
Budweiser
The alcoholic beverage giant is coming back to the Super Bowl, after skipping out last year's game to donate the to-be Super Bowl budget on covid relief. This year they're doubling down on their roots & American history. The advert showcases the brand's iconic mascot trying to recover from an injury.
A Clydesdale's Journey
BMW
BMW is back at it again with another Super Bowl campaign, this year they've employed the help of Arnold Schwarzenegger, who is starring Greek god Zeus and Salma Hayek, starring as Greek goddess Hera. The campaign was revealed through a teaser video, showcasing Zeus at a coffee shop. The adverts are being made to highlight the message of BMW going Electric.
Something Electric is Brewing
Vroom
Vroom is a New York based online car retailer, which allows people to buy, finance, and sell cars through their e-commerce platform. They've released their game time advert, with Mandy More, 'La La Land' choreographer, behind it.
If you love musicals, you will love this ad!
Flake the Musical
Summary
There are many more adverts being released daily with growing anticipation for THE game day, we can only count the days until 13th Feb. Super Bowl is truly a phenomenon in the advertisement world, while not only taking over American television, but also online platforms world-wide.
We've tried covering the most anticipated teasers and adverts up to date, to help you get up to speed and to know what to look out for in the upcoming weeks!
Keep reading
We've got even more great content!