MBKB
Develop Individuals. Develop Companies.
The brief
MBKB is an apprenticeship training provider based in Birmingham built specifically around individual company vision and values. By working with companies directly to create bespoke programmes driven by their technical knowledge and experience, they offer an unrivaled training solution.
They approached think3 as their current website wasn't a true reflection of where they were and heading as a business. Their client list was growing and they were beginning to work with larger companies and felt they needed to have a website that reflected this.
Visit project
The solution
As soon as we had our first meeting with MBKB it was obvious that they wanted to do things differently to other providers with their website. We worked closely with their team to establish a design system with a dynamic movement for the web design that stood out from the rest, focussed on a dark and visually striking theme with a core focus on the User Experience (UX).
It was important that we provided an experience to users that felt dynamic and different so we explored and created a set of motion principles that would form the core of the website, bringing the brand to life whilst providing a fully editable and scalable site for growth across programmes and sectors.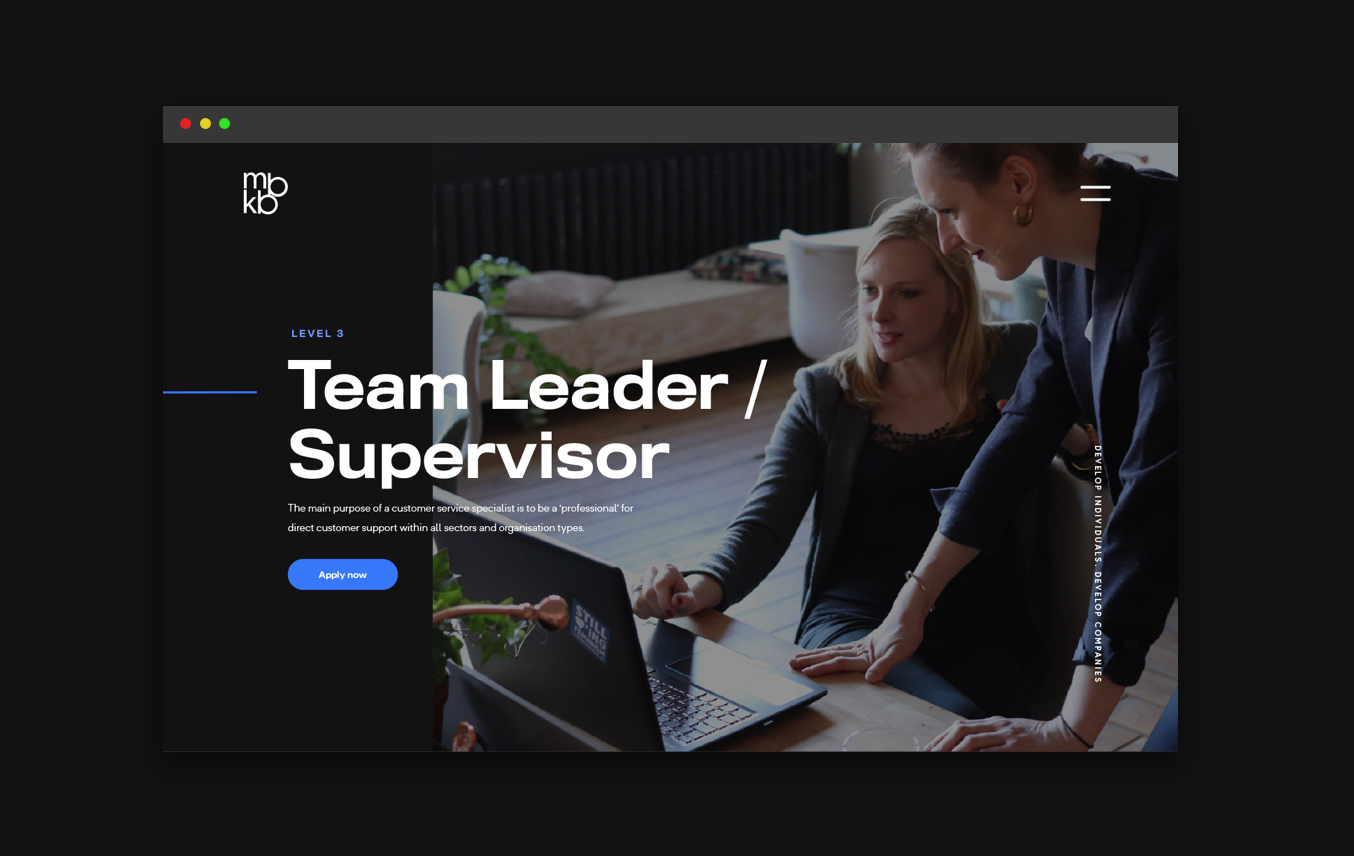 The development
A dynamic style
We designed and developed a high quality, vibrant and interactive website that the client was extremely pleased with.
We created a new style, incorporating refreshed branding, which was designed to be eye-catching, interactive, and dynamic.
With the focus on achieving a positive ROI, calls-to-action and data-capture points across the website were a focus and as such were meticulously planned throughout both the design and development phases of the project.

Fantastic service, help with design and implementation, a smooth process and great partnership working
Mark Bremner | Managing Director, MBKB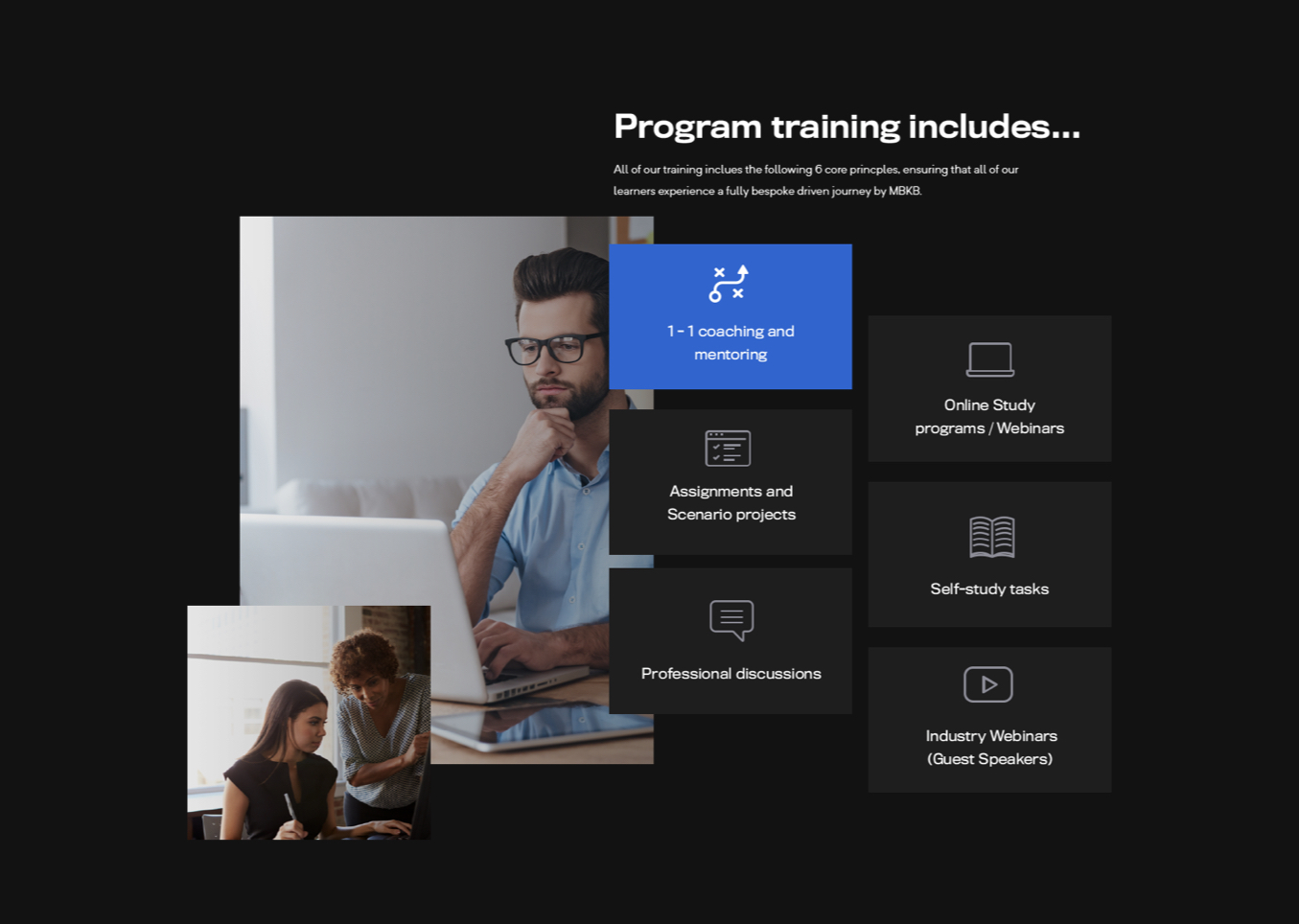 Got a project? Let's chat…
Have a chat with one of the team on 01332 742 658 or fill in our contact form, to discuss how we can help you.
Get in touch!