Google Search Console's Performance Report Delay
22nd Sep 2021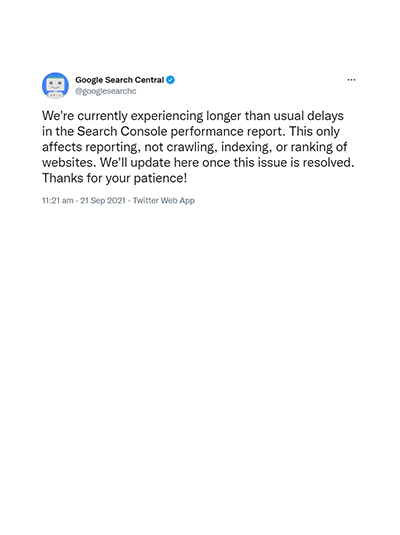 What issue is Google Search Console experiencing?
Google Search Console has been having Performance Data Issues, meaning you can't access any data after the 17th of September. People will noticed that their website clicks, SERP Impressions, Click-Through-Rate (CTR) and average ranking positions data within Performance Reports haven't been updated since the incident.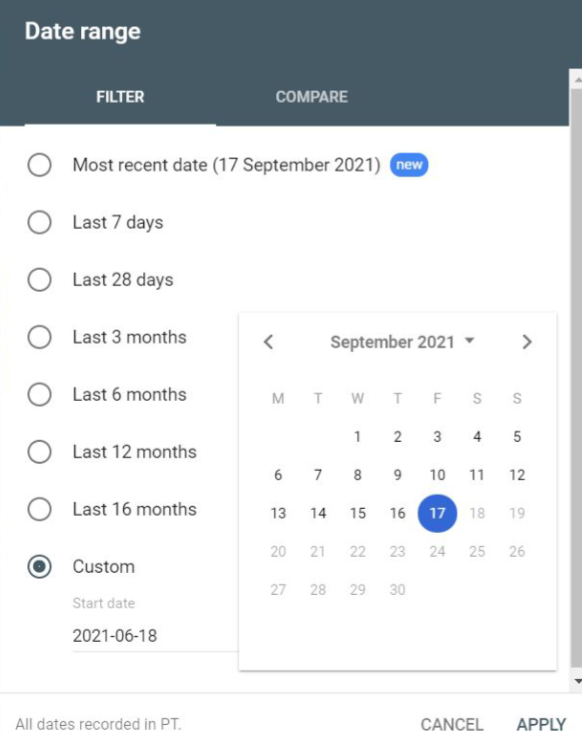 How does the Performance Report delay on Google Search Console affect me?
Performance reports stopped updating. They are responsible for presenting crucial metrics regarding website capabilities on Google Search.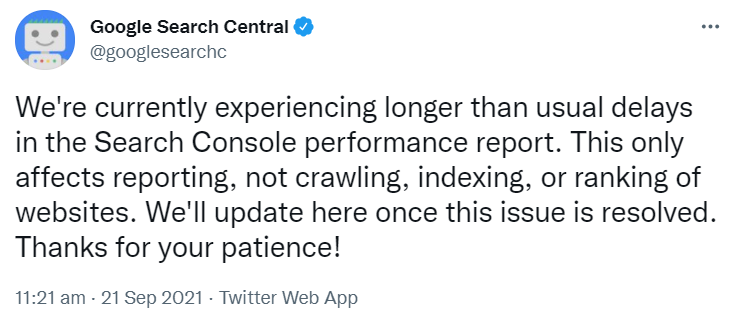 The Performance report allows you to see how search traffic changes. Where it comes from and what search queries you need to focus on; as well as showing which of your pages have the highest/lowest click-through rate from Google Search. Additionally, you can learn how to improve your mobile targeting. So, without updated performance reports and the available data through them, it is putting a stop to a lot of work that relies on the data gathered through Google Search Console.
What else has been affected by Google Search Console's Performance Report delay?
Google Analytics and Data-Studio are showing the same Performance Data issues. Moreover, the problems extend to Google Search Insights, which directly affects content creators and publishers who use it to understand and analyse what their audiences like and resonate with.
What hasn't been affected?
Google Search Console's performance report issue does not extend to the crawling, indexing, or ranking of websites. Regardless, websites can still successfully rank on Google Search without experiencing the same problems as performance reports!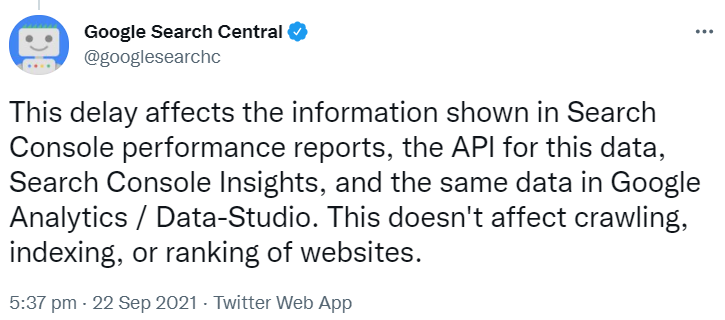 When should Google Search Console's Performance Report delay be fixed?
Google Search official Twitter account has announced that they are on top of the issue, and it should be fixed by 23rd of September.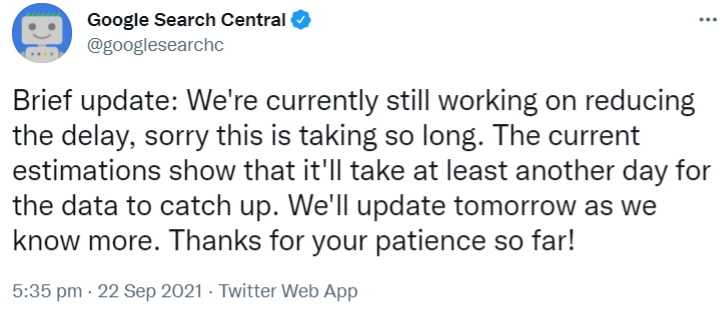 Google Search Console is a service provided by Google. It helps you get access and monitor website's status within Google Search results.
If you are not 100% familiar with the Google Search Console, make sure to read through our Google Search Console guide.
Update:
As of 23rd September, Performance Reports are back up and running! 🥳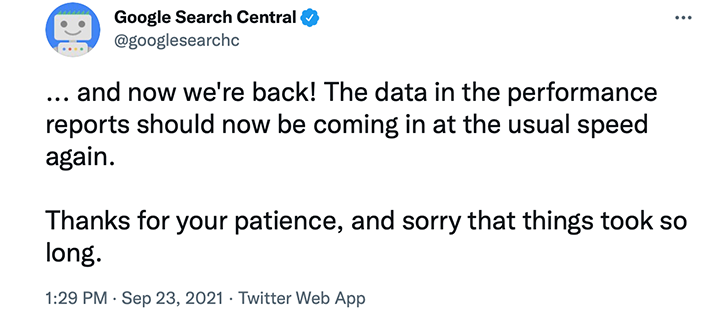 Keep reading
We've got even more great content!