Google is saying goodbye to Universal Analytics in 2023
17th Mar 2022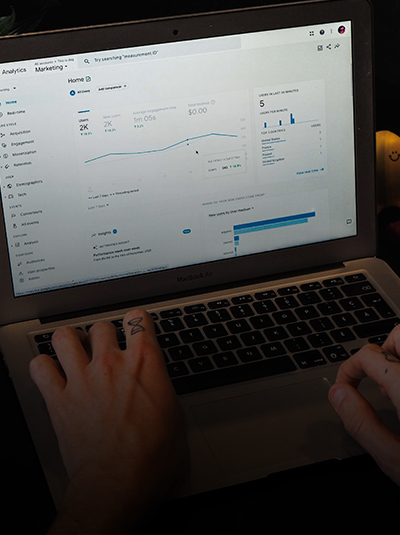 Google is putting a decade-long run of universal analytics to bed by mid-2023. They're introducing Google Analytics 4 (GA4) as the new and improved alternative.
What's going to happen?
Don't panic just yet, Google is giving businesses & Google Partners plenty of time to adjust and protect their data.
You can continue using Universal Analytics (UA) until 1st July 2023. Although, it will seize processing new data afterwards.
From 1st July 2023, you will only be able to access your collected data on Universal Analytics for six months.
Businesses will be expected to switch to Google Analytics 4 by 1st October 2023.
Why are these changes needed?
Struggles to deal with cross-platform data and user privacy are the main reasons why Google is moving past UA. While GA4 has improved user privacy and can collect & measure insights all throughout websites and mobile apps.
As stated by the director of product management at Google, Russel Ketchum: "Universal Analytics was built for a generation of online measurement that was anchored in the desktop web, independent sessions, and more easily observable data from cookies. This measurement methodology is quickly becoming obsolete."
In other words, Google is staying up to date with how people interact digitally.
Google Analytics 4: what's new?
The new platform was launched back in October 2020 with major changes from the previous versions.
The key difference – GA4 was made to work across multiple platforms. Tracking data throughout websites and apps, without the need of cookies is now possible.
Measurements are built from an event-based data model.
GA4 utilises data-driven attribution. Simply put, it allows marketers to track user journey with more precision and attribute conversions to their activities more accurately.
The platform doesn't keep IP addresses – improved user privacy.
Access to more data through machine learning. Conversions, user behaviour, and predictive insights allows users to understand their audiences better.
Better integration between other Google products – making it easier to work on Google Ads campaigns.
The new Analytics 360 services are tailored for large enterprises. It will allow you to customise the software to meet your data needs. Up to 125 custom dimensions, 50 conversion types, and 400 audiences per property.
Key takeaways
Google is nudging businesses to move platforms earlier than expected. Businesses must transfer over by 1st October 2023.
Google is moving towards a more privacy-conscious approach.
The new features of Google Analytics 4 will improve the way marketeers work with data.
More customisability for large enterprises.
Keep reading
We've got even more great content!