Guide to Google Performance Max Campaigns
25th Jul 2022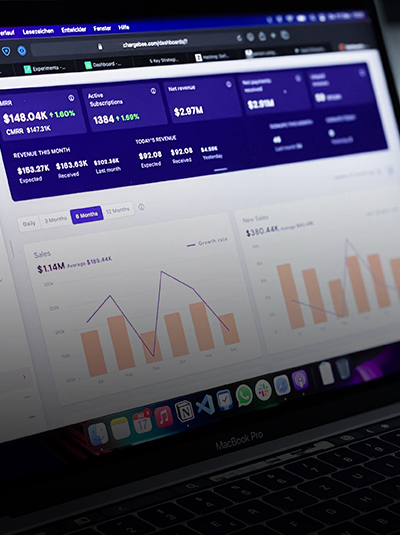 Google introduced Performance Max Campaigns back in November 2021. Since then, the new feature has been experiencing a rollout and slowly replacing Smart Shopping campaigns entirely.
Quite a big change if we say so ourselves. And following any big change – there are a lot of questions to be answered. Follow along to find out:
What is Performance Max?
Benefits & Drawbacks of Performance Max
What features do Performance Max Campaigns have?
When should you use Performance Max Campaigns?
What is Performance Max?
Performance Max is the newest campaign type from Google. As hinted in the name, the new campaign type is focused on maximising performance and is goal-based. The targeting and the delivery of performance max campaigns is automated by Google.
In this case, you provide the assets and the ad creation itself is automated. A similar example is social advertising campaigns. The process of setting up Performance Max campaigns closely resembles Facebook Ads.
In its essence, you're providing different versions of images, videos, and copy for different ad placements. So, let's say one image fits Display ads, but it might not necessarily fit YouTube ads. While one headline might work for search advertising, but not work for Gmail advertising.
Additionally, Performance Max campaigns are suited to run on all the platforms Google owns – Search, YouTube, Gmail, Display, Maps and Discovery.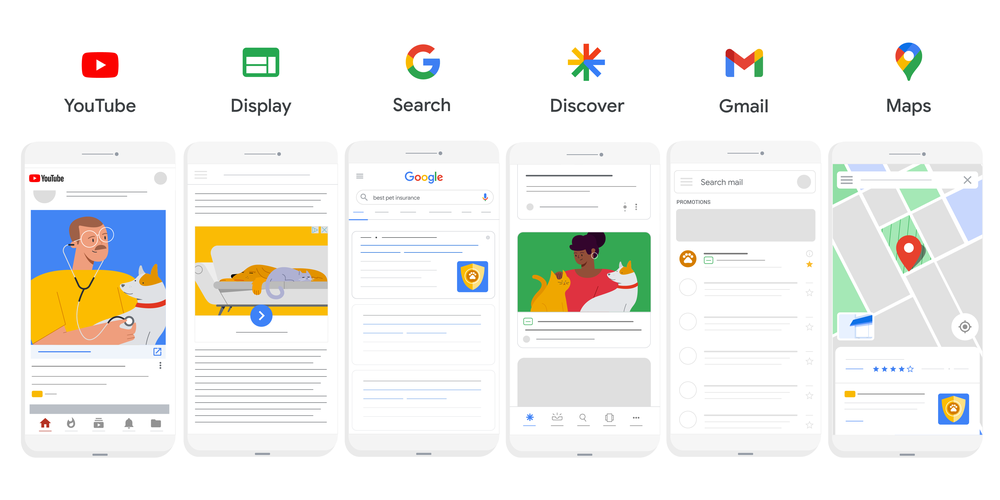 Benefits & Drawbacks of Performance Max
Now we know what Performance Max is – what're the pros and cons of using it?
Benefits
The Performance Max is especially useful in converting more users. With the ability to automate budget and bidding optimisation, you can benefit from Google's real-time data. As well as engaging customers across all of Google's channels.
Moreover, it can help you discover new audience segments. Utilising real-time data and user preferences Google can put your ads in front of people that are more likely to convert.
Considering that Performance Max relies on the assets provided by you – the reporting has a separate feature to help you optimise creative assets and get the most out of your money. As well as bringing up useful context around insights & trends to help you manage broader strategies.
Overall, Performance Max campaigns are easier and more straightforward to set up than regular Google Ads campaigns. And there is a high level of automation involved. Which makes the learning curve not as steep and easier to start.
Drawbacks
Probably the biggest drawback of Performance Max is the lack of data transparency. In other words, Google does its job behind the scenes. This means that you don't receive as much data about your audience as you usually would with Google Ads (this can be partially accredited to Google moving away from cookies).
Additionally, since Performance Max campaigns envelop all of Google's platforms – there is a lack of visibility for specific channels. This makes it harder to compare your performance platform to platform.
You also can't add negative keywords to the campaigns. This means that your ads can accidentally show up in front of undesired searches. And the overall level of control is very limited.
In other words, the easier the campaign is to set up, the less customisation there is. It's hard to have both.
What features do Performance Max Campaigns have?
From bidding to automated targeting – in this section, we'll explore Performance Max features.
Budget & Bidding
Once you set your budget, you'll be able to choose a bidding strategy. Options include max conversions, max value, max CPA, target value/conversion.
Although, you should keep in mind that currently PMax campaigns are only suited for 'conversion' based objectives.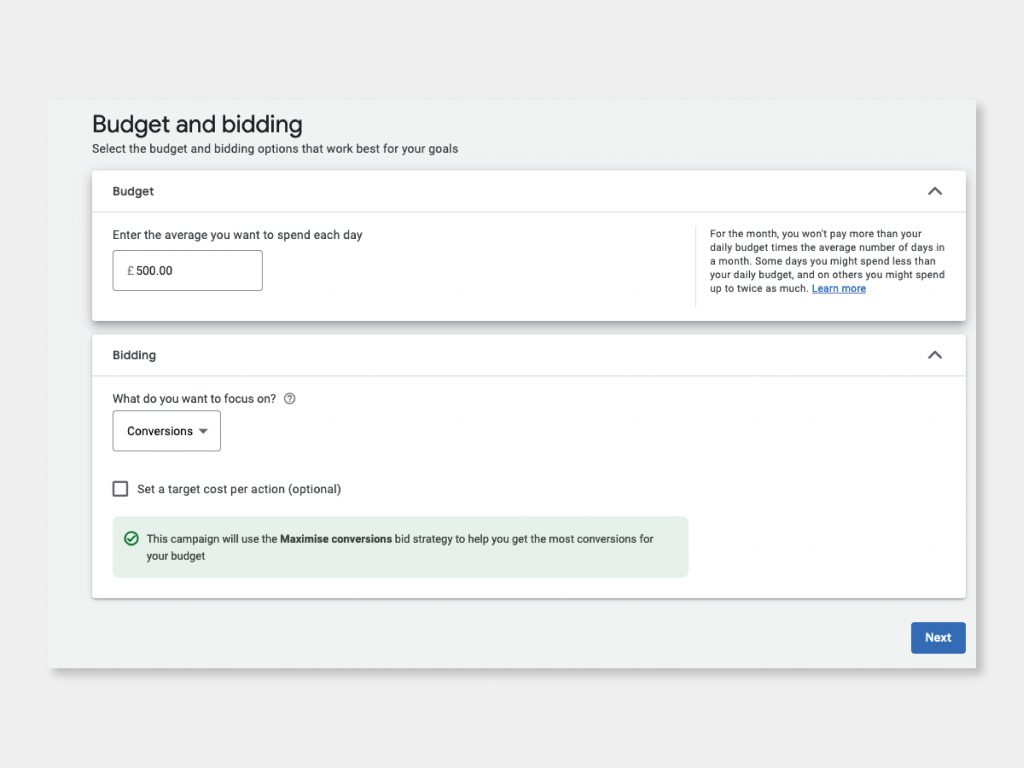 Asset Groups
In other words, asset groups are 'ads'. An asset group will include all your creative assets (images, videos, headlines, etc.). You can also preview how your adverts will appear on YouTube, Gmail, Search, Display, and Discover placements.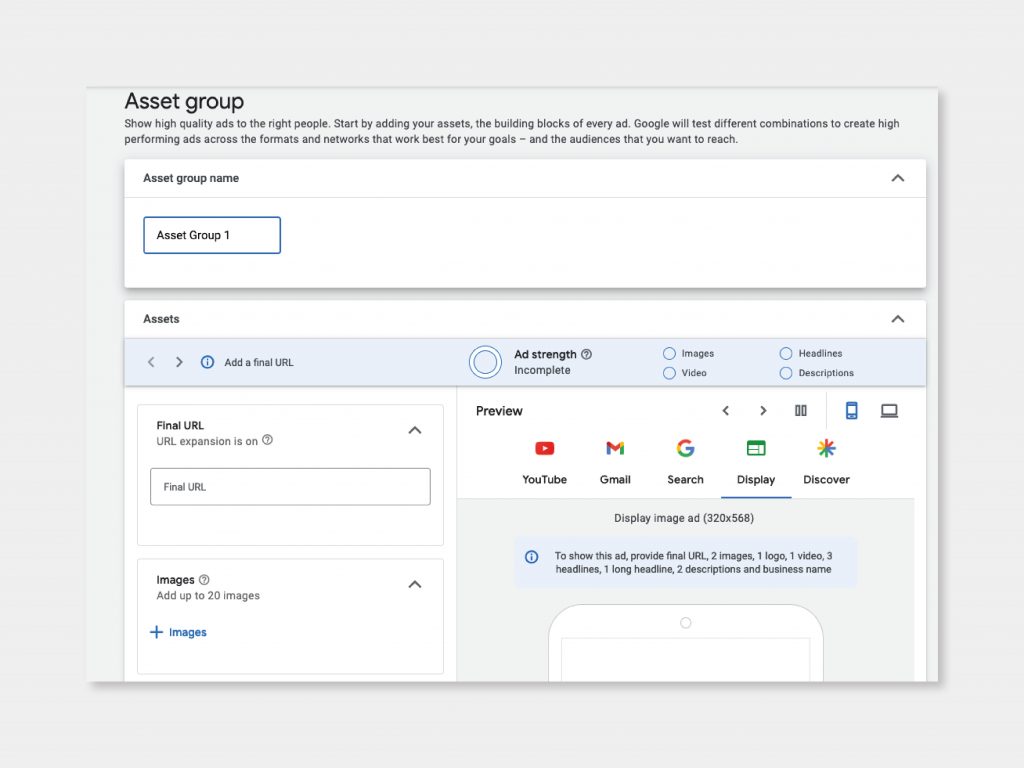 Advanced URL Options
You can either choose to funnel the traffic to a chosen link or let Google determine 'the most relevant URLs' to send the users to. Alternatively, you can also exclude URLs from your website.
Location, Language, Ad Scheduling
Like other Google Ads products, with Performance Max campaigns you can choose location, language, and ad schedule. Allowing you to show your ads only in certain languages, geographical areas, and at the set time of the day.
Additionally, you can now choose two location targeting options:
Presence or interest – users who are living there, regularly visiting there, or have shown interest to go there.
Presence – users who live or regularly appear in the chosen location.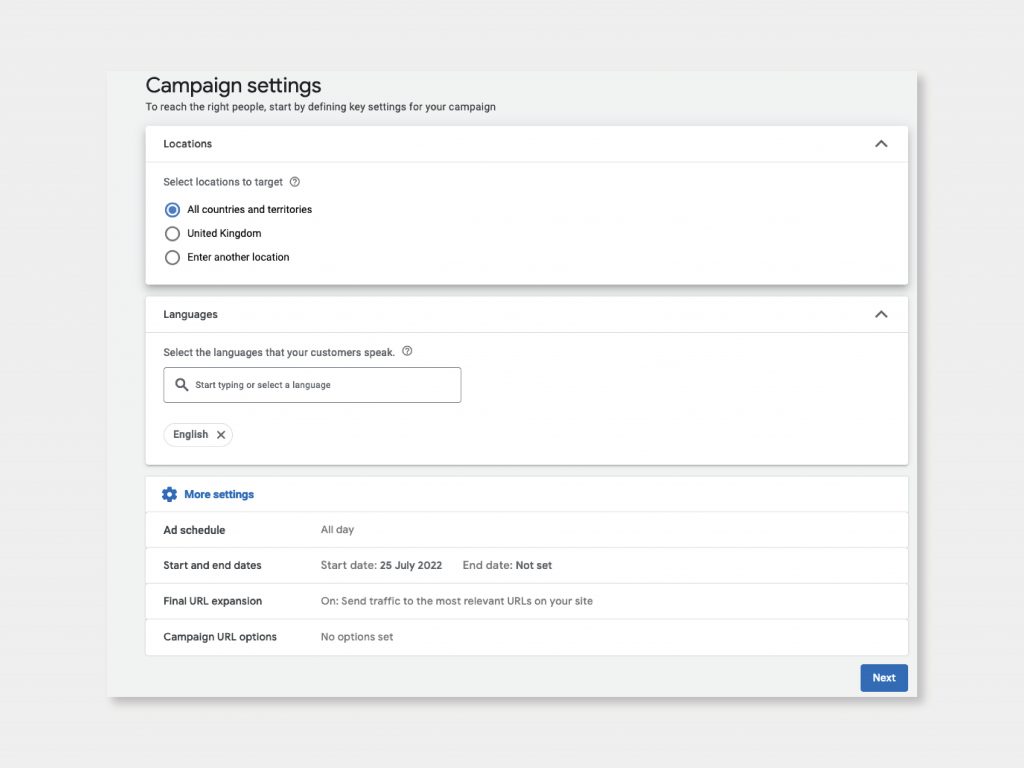 Automated Targeting
In contrast to regular Google Ads, PMax campaigns only have one set of targeting. You've got an option to select your audiences, which Google uses for automated targeting.
But your adverts won't only be shown to the selected audience. Google will display your adverts in front of users who are most likely to convert. Think of setting up audiences as a direction in which you let Google loose. Then by employing real-time data and machine learning, they look for customers that are similar in behaviours, interests, and are more likely to complete a conversion.
If you want to learn more about targeting, we've put together a guide on finding your ideal target audience.
Ad Extensions
There are two main options for ad extensions. You can use the account-wide extensions or set up separate extensions for your Performance Max campaign.
These include structured snippets, promotion extensions, callouts, and price & call extensions. Google can also suggest extensions to you, based on your chosen campaign goals.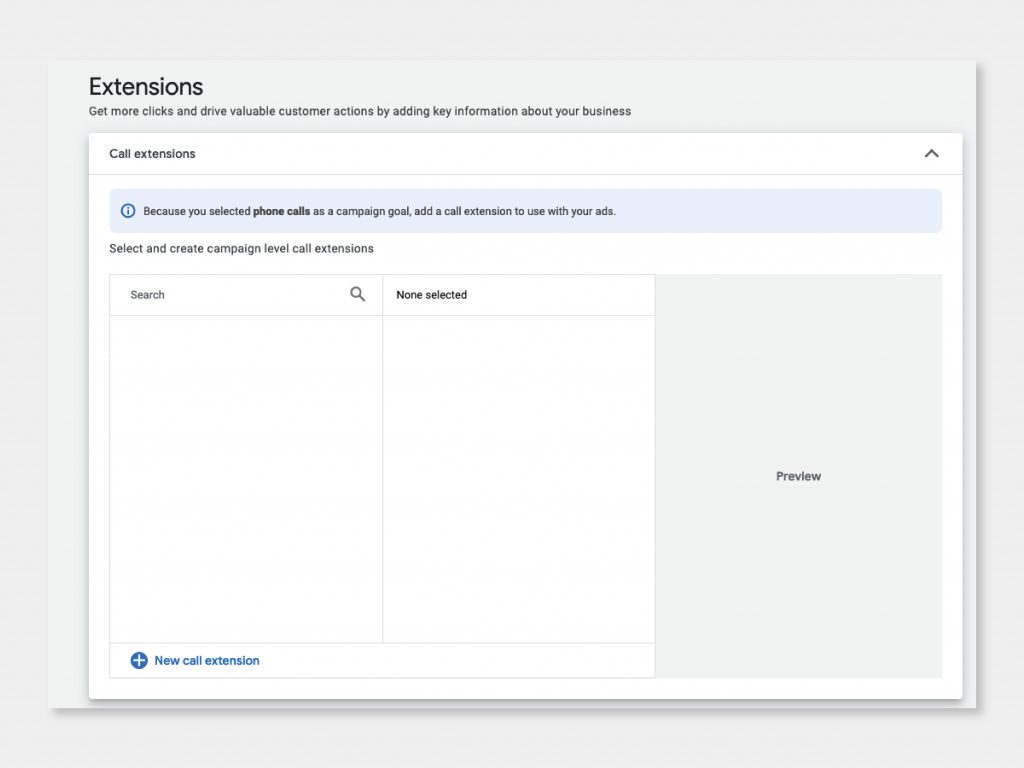 Optimisation Score
Think of the optimisation score as a guideline to improve your PMax campaigns. It can show you how to optimise your campaign to get better results as well as give you an indication of how it's currently doing. The score goes from 0% to 100% and is calculated in real-time.
Additionally, a list of recommendations is provided. And it states how much an implemented change will increase your optimisation score.
Seasonality Adjustments
The key feature of seasonality adjustments is to help you inform smart bidding of any predicted short-term (1-7 days) changes in conversion rates. For example, if there is a sale or a promotion coming up.
It's important to keep in mind, that you should only use this feature for major changes. Considering that automated bidding already takes seasonal events into account.
Data Exclusion
Data exclusion can help you keep conversion tracking 'on track'. You can tell smart bidding to disregard data from certain dates where you experienced problems with conversion tracking. For instance, if your website went down.
Explanations
Explanations' core focus is to show you key performance changes in your campaigns. This helps you digest issues and find fixes. They also provide you with recommendations that can help improve your performance.
In other words, explanations will save you time in finding and fixing problems.
Diagnostic Insights
Similarly, to explanations, diagnostic insights help you keep track of your campaigns' performance. It will help you discover potential issues with billing, budget, ad policy, etc. It will also provide you with recommendations on how to solve the brought-up issues.
When should you use PMax Campaigns?
Performance Max is ideal for advertisers who are looking to appear on all of Google's channels, without the need to set up separate campaigns.
Since it's easier to set up, Performance Max campaigns can prove to be beneficial for smaller marketing teams/businesses. In cases where there isn't enough time to strategise and research.
Additionally, if you've already been using Smart Shopping campaigns – Performance Max is not far off. And if you haven't switched over yourself yet, Google will be gradually converting all Smart Shopping into Performance Max campaigns by September 2022.
Final Thoughts
Overall, Performance Max campaigns are the new and upgraded version of Smart Shopping. With a key focus on delivering PPC advertising across all of Google's platforms.
They also possess a high level of automation, whilst still requiring you to provide the creative assets.
The new type of campaign is especially useful for advertisers with limited experience in Google Ads. Since PMax campaigns are more straightforward to set up, without the need to put too much time into research and strategy.
Keep reading
We've got even more great content!