How is Customer Care becoming an essential part of Social Media Management?
29th Jun 2022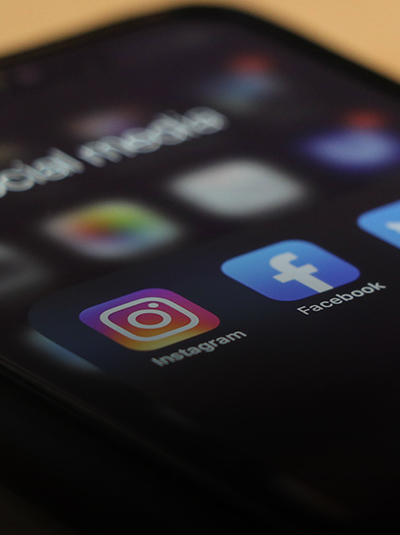 By now we're all accustomed to brands using social media not only as a channel to shout 'BUY NOW' but to further extend customer relationships.
Whether it's through engaging content, building online communities, or responding to customer service enquiries – customer care has become a core part of modern social media management. Considering that around 67% of consumers use social media networks like Twitter & Facebook to find resolutions to their customer service issues.
The fact is that a lot of users, especially younger generations, use social media as the go-to contact point with brands.
Maybe it's getting a reply under a comment you left or sending a tweet asking about your lost delivery and getting it sorted out right there and then – top-performing brands listen, and people love them for it (getting an answer to a complaint on social media increases customer advocacy by up to 25%).
And if you're already running social media accounts, as a business, and aren't utilising social customer care – you're only missing out.
So, what is customer care? How does it differ from customer service? Why is it worth investing in? And how can you implement it?
What is Customer Care?
Customer care – is a proactive way a brand can take care of their customers' needs. As well as forming an emotional connection. Built with the brand/community before, during, and after purchasing.
Whether it's through social media replies, educative content, or interactions in brick-and-mortar stores. It can be considered as a part of customer service, but not limited to.
Not only that but customer care shouldn't be reduced to metrics on a report. It's about doubling down on customers' needs, doing that extra bit before a customer reaches out.
Customer Care vs Customer Service
Even though social customer service and social customer care are often put as the 'same' term – there're some significant differences between them.
Customer care is when a brand builds genuine emotional connections with its user base. Whilst customer service defines what help/advice a customer gets when enquiring for it.
In other words, customer service is a part of any customer-facing business – usually dealing with various questions/difficulties regarding products or services. E.g., a missing parcel, software not working, wrong direct debit charge, etc.
On the other hand, customer care pays much more emphasis on one-to-one relationships. It's a proactive method of meeting your target audience's needs. Whether it's consistently educating your customers, interacting with them, or offering something personalised.
The KEY difference is that customer care works before a customer contacts the business, while customer service is exactly for when a customer contacts the business.
The Benefits of Social Customer Care
Now that we've covered the difference between social customer service and social customer care – what value can social customer care tactics bring to your business?
Stronger customer loyalty
Positive interactions with your customer base make them trust the brand and in turn become more loyal. Of course, there are nuances, as with most things in digital marketing, but by consistently displaying customer care – you're guaranteed results.
It can lead to more revenue once your user base becomes repeating customers. Increase the referrals through word of mouth, raise customer retention, and even help you drive your business forward.
Additionally, if people believe in a brand, they want to see it succeed – which will open the gates for more customer feedback and first-party data.
Positive public image
By publicly interacting with your audience, you're not only forming positive 1-2-1 interactions but are also leaving them to be discovered by others.
Especially for bigger businesses, it sometimes is impossible to directly interact with everyone. But having public examples of how a brand would act if they were to respond to you – can do wonders.
Having a strong relationship between your social media & customer service teams can make your results even better (some even argue they should be in the same department). Mainly for social media interactions, where people expect quick responses.
To put it frankly, the quicker you solve your customers' problems – the more satisfied they'll be with your business.
Exceeding customer's expectations
Since we're talking about customer care and not just customer service – exceeding your customers' expectations should be the norm. By doing that you're continuously building high-quality customer relationships.
As well as, improving brand loyalty and most importantly gaining valuable suggestions/ideas on how to improve your product/service.
In other words, you're gaining a better picture of what your audience wants – minimising the risk that can come from less informed decisions.
Source of community-driven content
Keeping an open channel of communication will make your community come to you more. Whether it's about problems they're having with your product, bugs they've noticed in your software, or even content ideas.
An active audience is THE goldmine most marketers dream about at night. Your customers telling you what content they want to see can not only save time and money but also guarantee well-received content.
Community-driven content is especially useful in driving more leads, building brand credibility, and higher engagement.
Even if your audience isn't directly suggesting content ideas – having access to first-party data & feedback can help make overall marketing/business decisions more informed.
How can brands approach social customer service & care?
So, how can a brand capitalise on the benefits social customer care can bring and what tactics should you implement?
Before going any further, you must understand what would be applicable to your business. Let's say you're a global corporate giant – then you're probably going to have designated social media teams only to deal with customers. Whilst if you're a local coffee shop – it's impossible to have the same resources.
Look into how many messages and enquires you receive through social media and DMs. How many of those can be solved on social media? How many require additional attention?
Once you know the answer to these questions – you can start looking into what tools/tactics your business needs. Although, most small businesses, with manageable levels of enquiries, can get away with only using free tools and simple tactics.
Managing messages
If you're interacting with your audience on social media, it's unavoidable to receive private messages. And if the volume of those messages is high – it can get inconvenient to just respond to them out of the app.
Luckily, most social media platforms have their own message management options. Let's take Meta as an example. Through Meta Business Suite you can access all posts, comments, and messages on Facebook, Instagram, and Facebook Messenger platforms. Having everything in one place makes managing responses that much easier.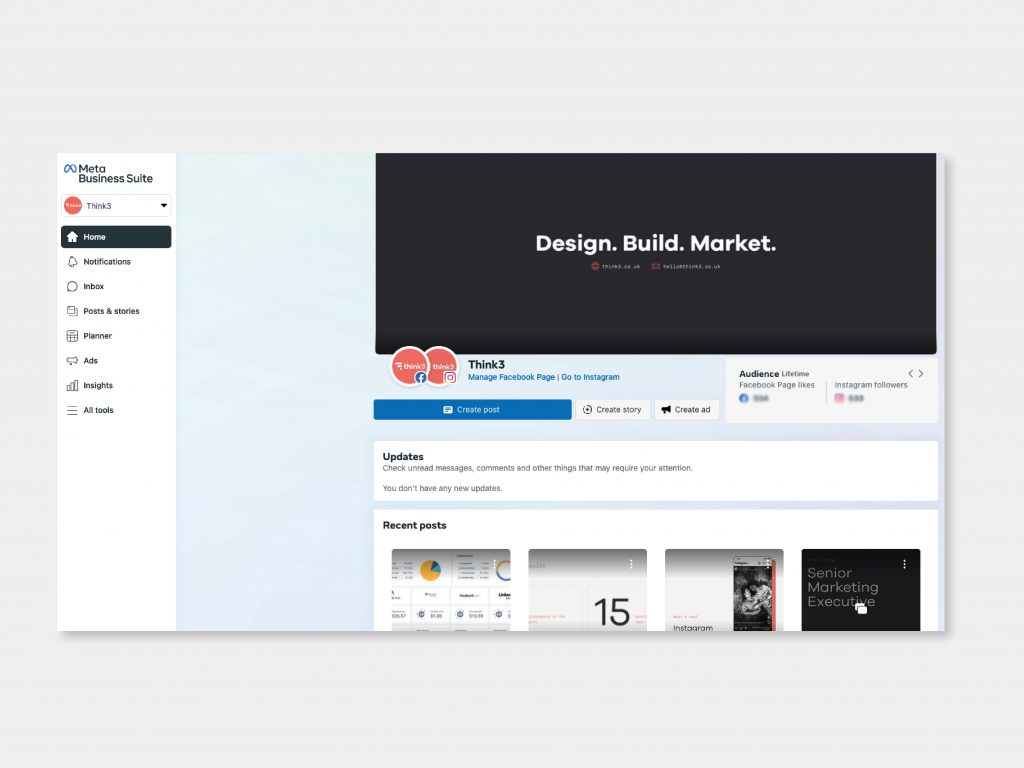 There is also an option to create a chatbot for social media responses. Which can help sort out a bigger part of general enquiries or assist your employees' workload.
Although, tread the chatbot landscape lightly – you don't want it to be impossible to reach out to a person and leave a negative customer experience. In other words, chatbots are for customer service, not customer care.
Maintaining a consistent tone of voice
As with most things in branding, marketing, and managing customer relationships – a consistent tone of voice should be maintained. And this doesn't skip customer care either.
Defining your brand's tone of voice is a great place to start. It will act as a guideline for employees on how to represent your company on social media. But don't force it to be too formal or corporate-like – your brand's tone should feel like it's a person talking.
Being easily discoverable
Try maintaining all of your social media platforms' tags similar or ideally the same. You want people to be able to find you with no issues wherever they're looking for you.
Besides that, maintaining up-to-date contact details on your accounts is worthwhile. Don't make it hard to contact your business.
Additionally, if your business deals with a high volume of inquiries – setting up a separate social account for customer service is a great idea. It can make things a lot clearer and easier to keep track of tasks.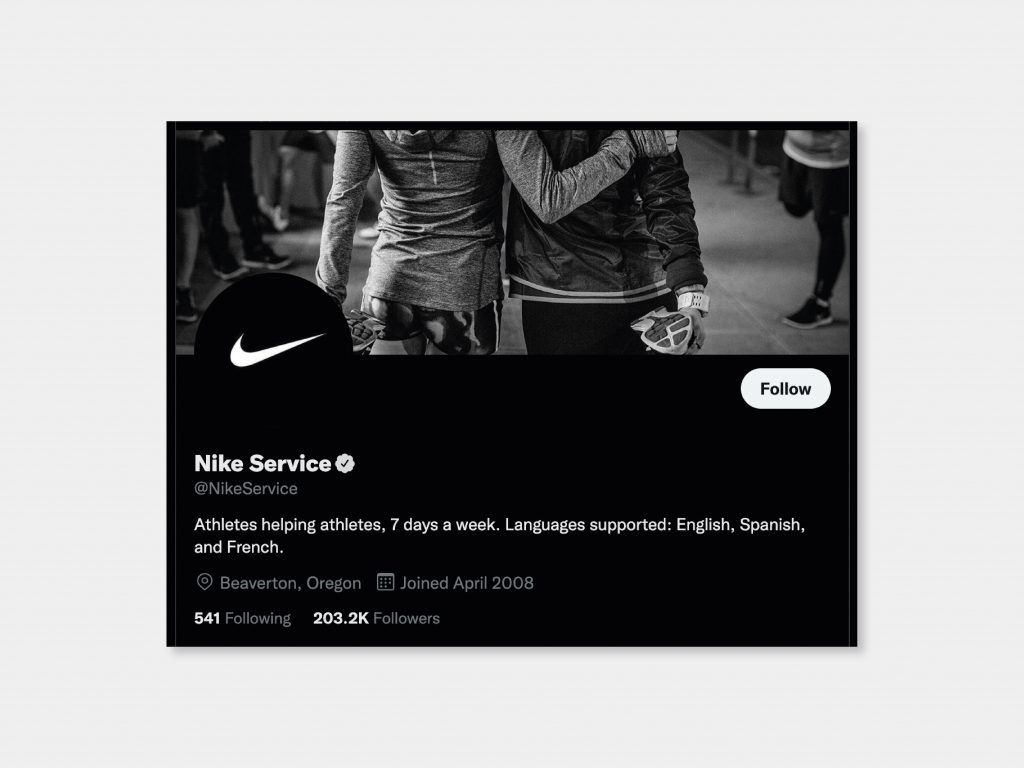 Learning the reasons behind customers reaching out
Understanding why your audience is reaching out to your brand can make your responses quicker.
How? Well, if you understand the most common reasons – you can prepare resources and have all the links, responses, and information on hand. To make the enquiry process even quicker for your customers.
Understanding the line between public and private
You may be receiving a lot of enquiries through comments or posts tagging your brand in them, but it's not always a viable option to sort the problem out publicly.
The people dealing with customers should know which problems can be sorted out in front of everyone and which need to shift to DMs, email, or phone calls.
Monitoring social conversations
If people are talking about your brand, they're not necessarily doing it directly. That's why it's important to track conversations outside your notifications box.
And the solution to that is social monitoring and listening tools like Hootsuite, HubSpot, and Sprout Social.
Not only do these tools open the doors to effective monitoring of your brand mentions, but it also allows you to listen to conversations and gather valuable feedback.
Listening & acting on these conversations can result in an even better brand image. As you're acting without being directly asked – that's the essence of social customer care.
Measuring performance
Considering that customer service & customer care aren't very quantifiable – the best way to approach measuring your performance is through customer satisfaction surveys.
That good old question of 'how would you rate our customer service today?' or even more detailed questionnaires.
Additionally, it's important to remember that this is just a part of overall social media reporting. Maybe your customer care activities are reflecting on impressions & engagement or new leads – try to keep track of that.
Final thoughts
Customers expect more out of brands than they used to, and the best-performing brands seem to care about their customers more. That's why social customer care was born.
In other words, the better you treat your audience, whether it's offline or online, the better results you can expect to get. Showcasing that a brand cares goes a long way in building customer loyalty, expanding your audience, and eventually increasing revenue.
Keep reading
We've got even more great content!