Social Media Management Agency
Scheduling, analysing, and creating engaging content for use across social media platforms showcasing the incredible work you do.
Enquire now
Save Time
You are the expert in your industry and it took you time and experience to get there. When it comes to pro social media management, it is no different. With proven strategies for increasing brand awareness and engagement, the guesswork and risk of unanticipated pitfalls is taken out for you – if you hire a social media management agency.
Your time is valuable; are you willing to sacrifice another area of business for social media management? Some of the many roles social media manager takes off of your plate include keeping a watchful eye on your accounts day-to-day, personalising your reputation, evaluating trends, creating and curating content, conducting time consuming content research, and scheduling posts in a streamline process.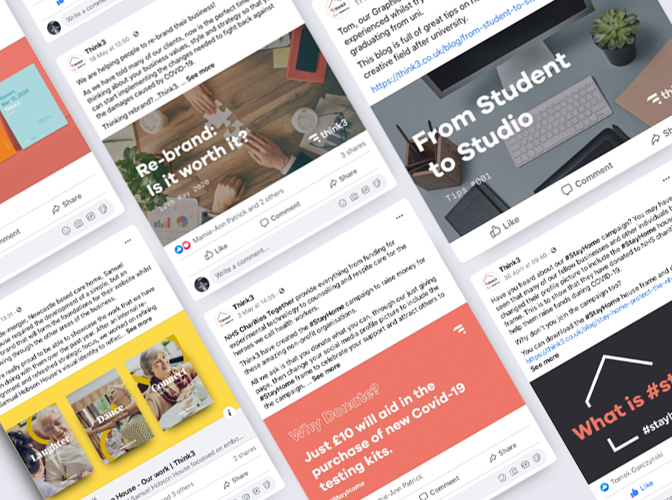 Content Creator
The content created and adapted for social media is a vital component of marketing. Capturing pictures and video for Facebook and Instagram, writing short and effective twitter posts, creating several iterations of post copy, or making novel and buzz-worthy content for a growing following; these are just some of the ways a social media manager makes impactful content appropriate for each network.
When you pay for professional to manage and make content, you are paying for their graphics software, efficient social media management platforms, creativity, and excellent language proficiency.
Got a project? Let's chat…
Talk to us today to discuss your marketing needs!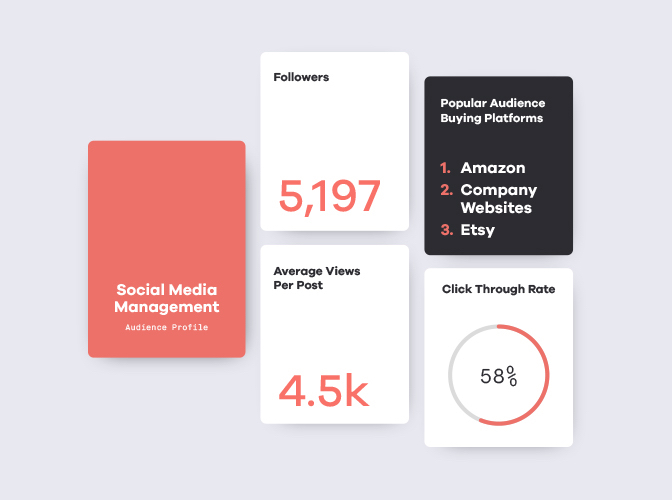 Your Social Media Presence
A business with a social media presence can attract an online community. People who like or follow a product are likely candidates for brand loyalty, and a social media manager's targeted communications can reach out to even more potential community members.
Metrics are a large part of social media. A social media manager can tell who is looking and pinpoint many of their characteristics, such as where they shop, what they buy, where they eat and who their friends are.
Maximise Your Sales
As a business owner, you want to maximise your sales. However, when it comes to social media, you should find a careful mix of sales-based posts and posts that offer value to your audience. Blog articles, statistics, images and videos are all as equally important as your sales messages. So, outsourcing your social media to a social media management agency that can balance your sales messages with fun & engaging content is one of the best ways to avoid a timeline full of 'buy now' posts.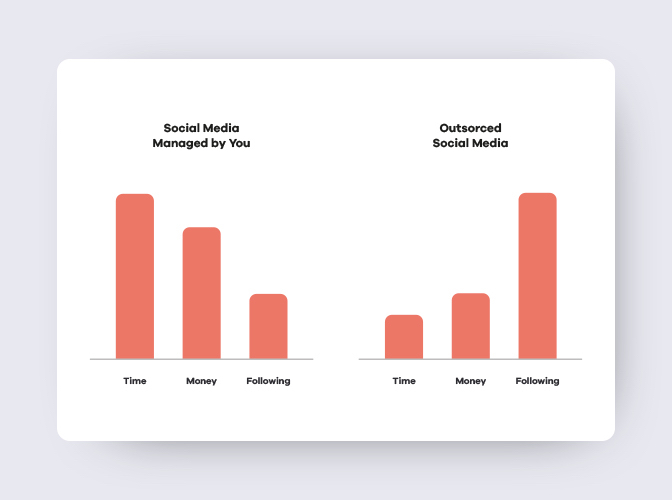 In The Right Hands
While there's certainly no exact art to getting your social media profiles where they need to be, relying on a professional company to market your products and services is one of the best ways to take your small or medium-sized business in the right direction.
Although it's possible to manage your own social media as well as your business, the chances are that it will end up costing you more money and time than it's worth – which is why outsourcing makes sense.
Our Marketing Services
Engage more people with Social Media Management. Let's get started
Don't stop yet…
Why don't you have a look at our projects?