Email Marketing Agency
Using email to connect and develop relationships with clients and simultaneously promote your business to a wider audience.
Enquire now
Instant Impact
Due to the immediacy of email, a business can start seeing results within minutes of its emails being sent. A 24-hour sale is a brilliant marketing ploy that can be utilised by email, as it creates a sense of urgency and convinces subscribers to take immediate action. Businesses typically have to wait weeks until they see sales come in as a result of print or broadcast campaigns and, even then, how can they be sure what was responsible for the purchase? That's the type of issues an email marketing agency can overcome for your business.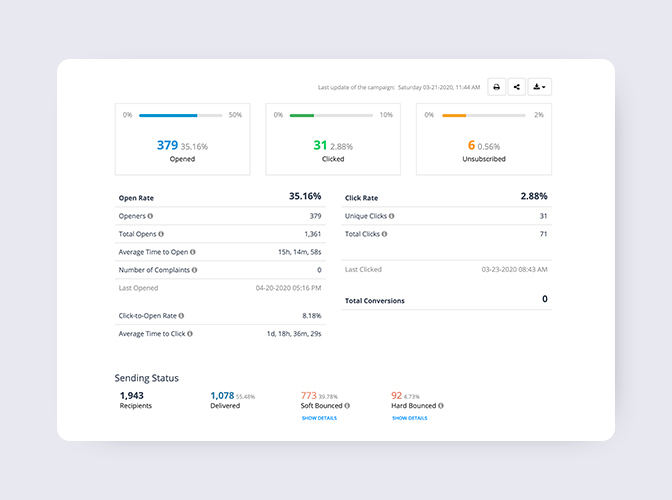 Easy to Measure
Another key benefit of email marketing is that it's easy to see where you're going wrong. An email marketing agency will use software that will allow you to track open, click-through, and conversion rates. Making it simple to spot how a campaign can be improved. These changes can be made almost immediately too, whereas print or broadcast advertising requires quite a bit of effort to alter.
Got a project? Let's chat…
Talk to us today to discuss your marketing needs!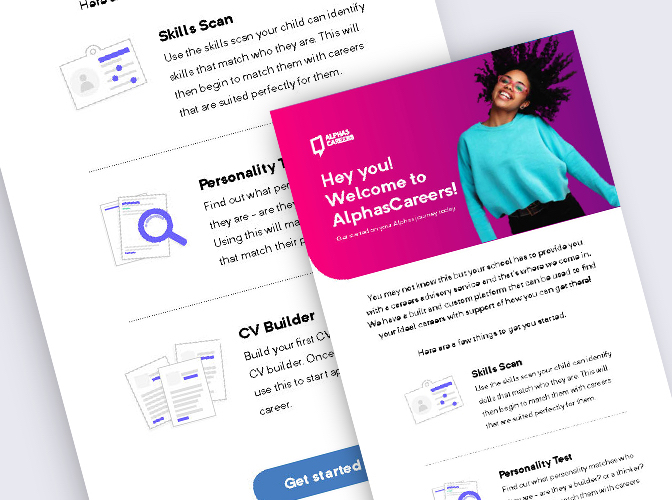 Creating Personalised Content
You can create individualised content based on segmenting your audience so you send the right emails to the right customers. For instance, perhaps you want to send an email marketing campaign to returning customers and a different one to one-time customers.
One of the main benefits of email marketing is that your content can be highly personalized to your audience's needs. Your emails might have variations including different images or subject lines to increase your engagement. You can even create segmented lists based on geography or engagement levels.
To have a successful email marketing strategy, you need to send the right email to the right people at the right time. That's where segmentation and personalisation can help.
Generating Traffic to Your Site
When you produce great content, how do you disseminate it to your audience? Most likely, you send them an email.
With email marketing campaigns, you'll send traffic to your site and improve your SEO. Plus, you'll keep your audience engaged with your brand and your site.
When you're creating an email that links to your content, keep in mind that each email should contain a call to action (CTA) so readers can click through to your site.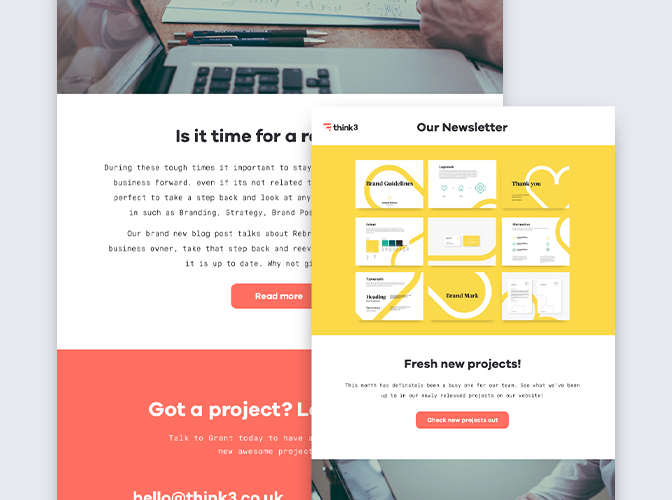 A Forum for Self-Promotion
Sometimes it can be awkward to self-promote in places where prospects haven't necessarily opted-in to receive updates about your business. However, self-promotion is one of the best ways to attain customers. If you can't promote yourself and sell your company, no one will buy from you.
With email marketing campaigns, you'll always have an avenue to promote yourself, especially since customers opted-in. You can send emails about new products, features and benefits, or new content. Since customers want to hear from you, this self-promotion isn't unwanted or disruptive.
Our Marketing Services
Let's make your email marketing work smarter
Don't stop yet…
Why don't you have a look at our projects?