Alphas Careers
Careers advice. Done properly.
The brief
A newly established business wanting to make an impact on careers advice.
Alphas Careers approached us to establish a vibrant brand and visual identity for their new business, as well as develop a bespoke web application that could allow users to complete personality profiling and skills checks, to be able to suggest the most relevant careers for them.
Visit project
The solution
We worked closely with the owners of Alphas Careers to create a simple but effective website that would be used to promote and engage its audience.
The website is supported by a highly complex and detailed web application, which contains over 600 career roles that are individually tailored to each user based on their own profiles.
think3 worked with us on our project as they were enthusiastic and understood not only the creative requirements of what we wanted to achieve but were also able to contribute to the development of the site more than any other partner we could have selected.
Patrick Tucker | Alphas Careers, Director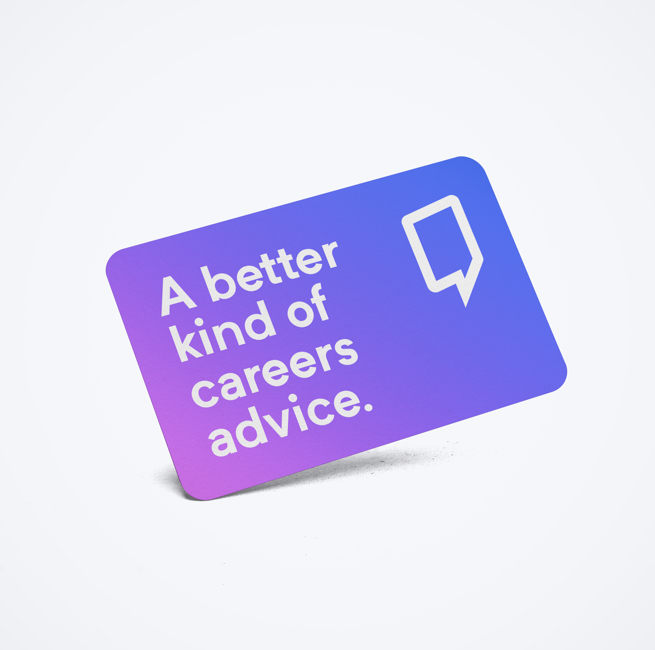 Alphas Identity
Creating a new brand
Alphas Careers were looking to appeal to a vast audience, from young people​ to their parents and their schools​. ​​We started working with Alpha Career at the very start of their brand development, so we created a clean and colourful ​visual identity for them​​ from scratch.​ ​We designed simple brand guidelines that could be developed through the web design process and into the Alpha Careers web app.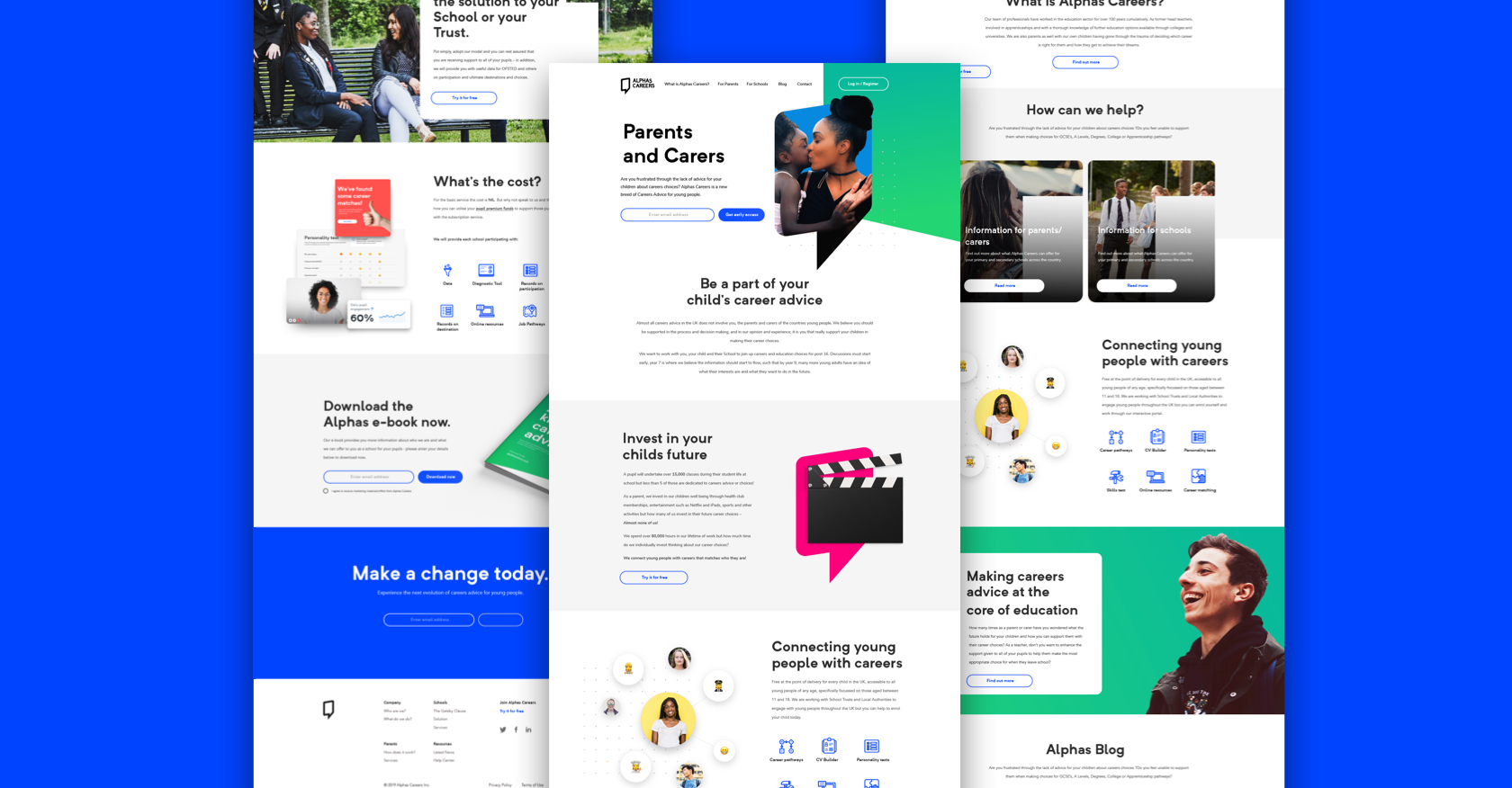 More than just a website
Developing a web app
When the client suggested they wanted a fully functional website where users could create their own accounts and follow their own journey to identify a career choice, a web app was the only answer.
In line with the brand, we developed the custom-built web app to make sure it follows a seamless transition from the website.

The dashboard
All about the profiles
When developing the web app we needed to consider all the different aspects of how an individuals career choices could be determined. Every job role had to be meticulously reviewed to ensure that no matter what choices a user made they would only be provided with the most suitable job roles.
Complex algorithms carefully calculate and recommend individual job roles based on a percentage match of a users individual personality, their skills and their areas of interest.
Going offline
Digital content for print
Whilst Alphas Careers is mainly an online solution the client has taken the online, offline by producing marketing materials that can be distributed to potential users. We designed brochures, flyers and pull up banners aligned to their new brand.
Got a project? Let's chat…
Have a chat with one of the team on 01332 742 658 or fill in our contact form, to discuss how we can help you.
Get in touch!
Don't stop yet…
Why don't you have a look at more?