Neuways
IT strategy, security and support.
The brief
Neuways are an IT support provider, helping clients secure and grow their business through strategising and implementing the right IT solutions. Neuways first approached us to develop a Cyber security rating tool to be built into their pre-existing website, which would show their potential customers how secure their IT systems are, whilst capturing their data to be used for lead generation.
Visit project
The solution
We developed the Cyber security rating tool by working closely with the team at Neuways to understand exactly what type of data they were trying to capture and in what format. The aim was to develop a tool that gave the end user a smooth and seamless way to understand, very quickly, how well their IT systems are protected and set up.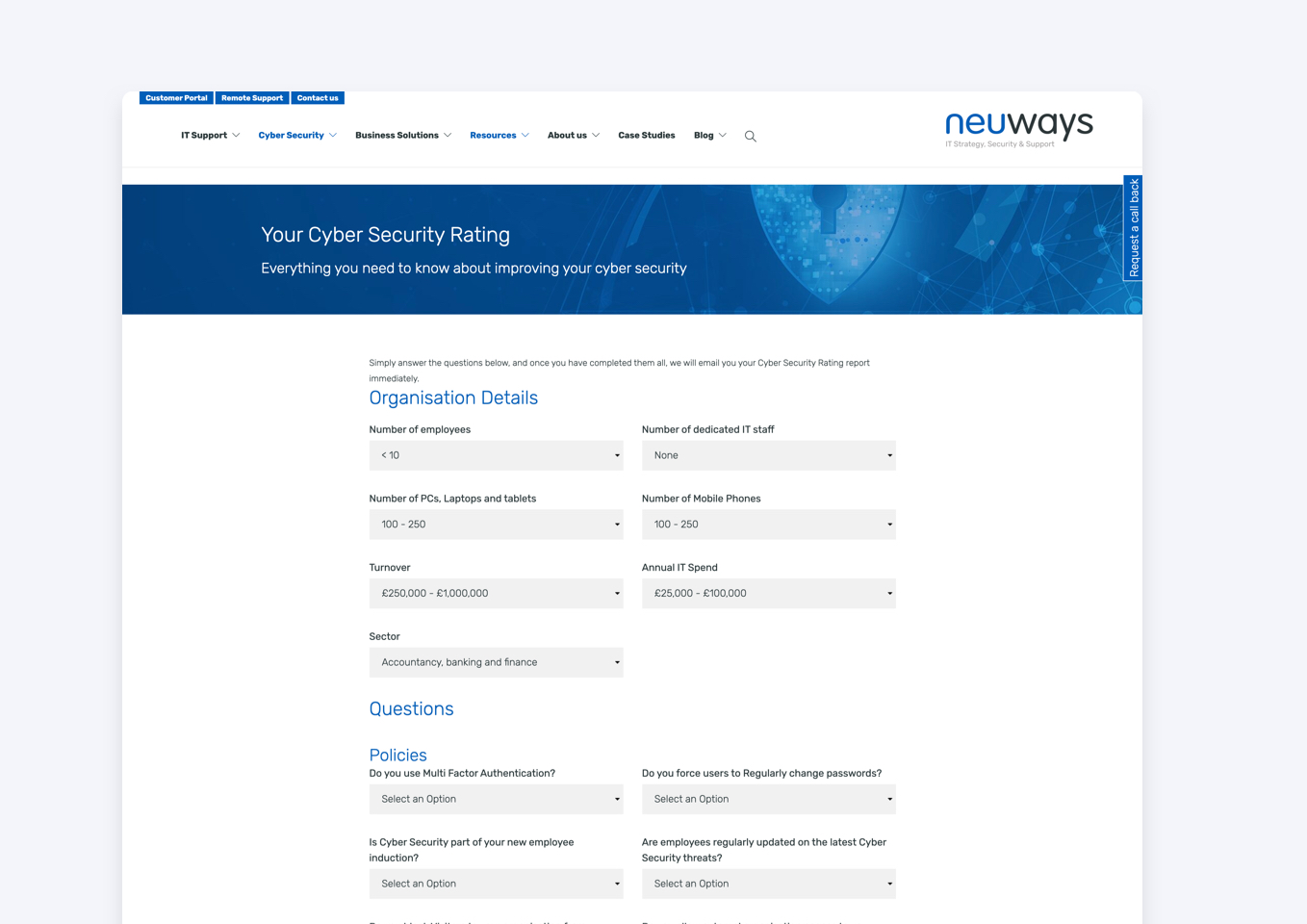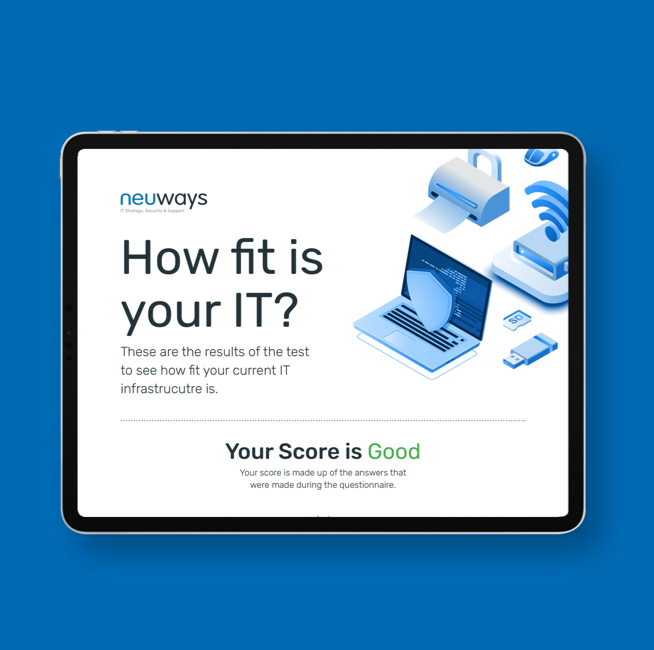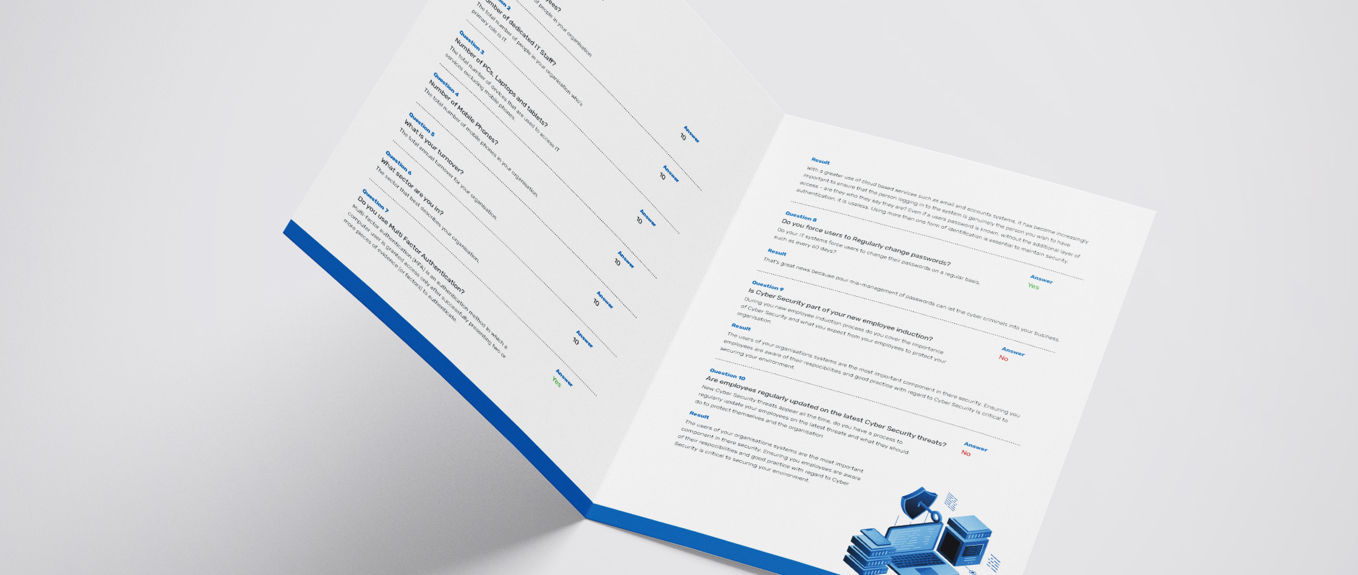 From Design to Production
Bringing the Neuways Brand to Life
Working along side Neuways marketing team, our Creative Director designed two brochures for the business. The first was a branded brochure, which explained who Neuways are and what they can do for their customers. The other, a detailed booklet on one of their business solutions: Microsoft Dynamics 365 Business Central, which is an all-in-one cloud-based ERP system that helps connect people, processes, and data together. We worked closely with Neuways to fully understand the system they were providing to make sure the content, design and aesthetics that we created worked perfectly for them.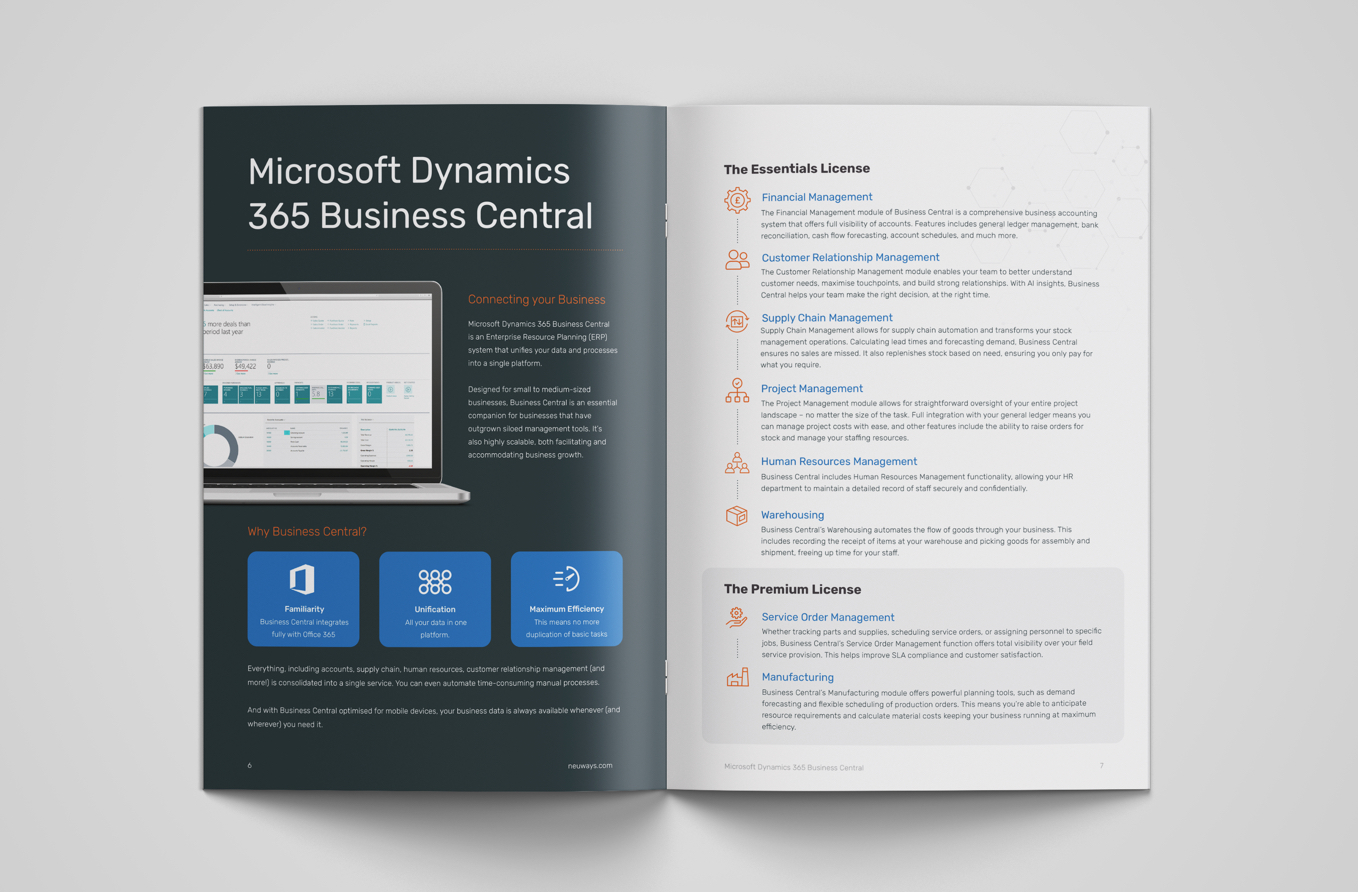 Got a project? Let's chat…
Have a chat with one of the team on 01332 742 658 or fill in our contact form, to discuss how we can help you.
Get in touch!
Don't stop yet…
Why don't you have a look at more?