SEO : Search Engine Optimisation
Helping your company to be found online, through the use of keywords and phrases that define your business.
Enquire now
What Does an SEO Agency do?
Put simply, SEO agencies increase your brand's visibility within organic search engine results to maximise valuable traffic. Through a huge range of SEO services, content writing, building backlinks, using technical SEO tactics, on-page and off-page SEO and more, an SEO agency will ultimately provide you with real and tangible results.
SEO is constantly changing, your SEO agency should provide you with ongoing performance improvements, through in-depth SEO audits, reporting and recommendations, with the help of tools such as Google Search Console.
Improve Your Discoverability with SEO
When you are trying to find people that are interested in your business, you want to be able reach them where they are already hanging out online. The importance of SEO for your business lies in the fact that people use search engines multiple times, every day.
There are over 3.5 billion searches conducted on Google every day.
People use search engines to discover new products, find relevant services, locate businesses, and uncover useful information. By optimising your site for SEO, you can help these people find your business in search results. The use of Local SEO will enable you to appear to those around you first.
Professional SEO services from an SEO agency will help you optimise your website to appear in more relevant search results. Meaning that more people will find your business and check out everything you have to offer. It's the best way to reach people looking for companies like yours.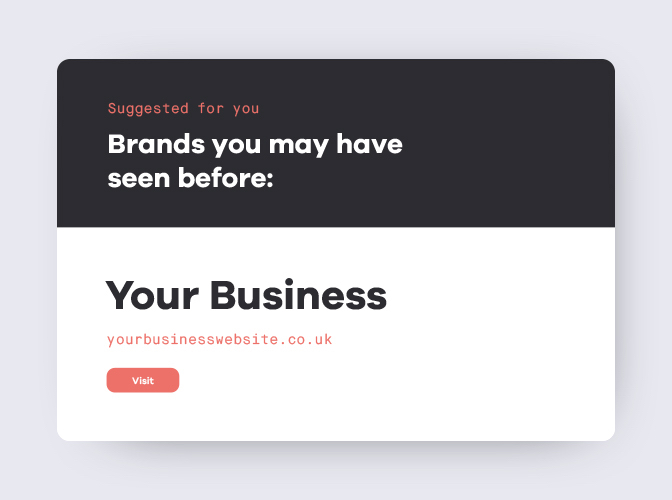 Build Brand Awareness
Brand awareness is crucial for growing your business. When people recognise your brand, they're much more likely to choose you when it comes time to convert. With the help of an SEO agency, the use of SEO on your website will help you to build brand awareness with your audience.
When users conduct searches and see your business in search results, they'll start to becom more familiar with your company. If they click on your website listing, they'll check out your organisation and learn more about you.
Got a project? Let's chat…
Talk to us today to discuss your marketing needs!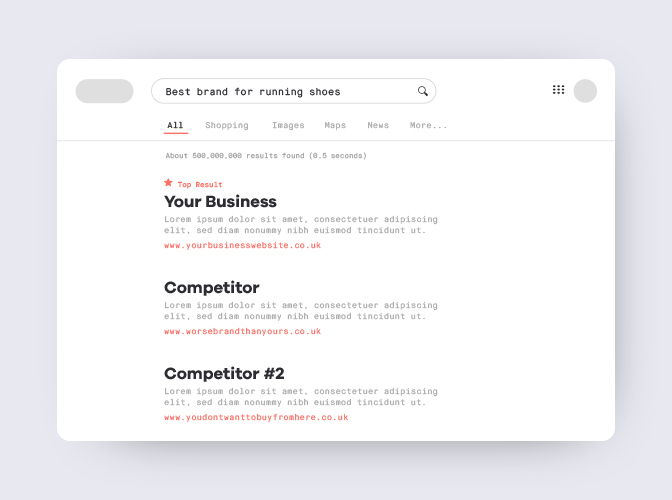 Rank Higher in Google Search Results
If potential leads and shoppers see your business at the top of search results, they're going to associate the keywords they searched for with your business.
Ranking higher in search results builds trust with your brand, too. Considering 75% of people don't go past the first page of results, you must optimise your website to get to the top page.
Instil Trust with Higher Rankings
SEO is massively important when it comes to building trust for your brand. When an SEO Agency help you to rank higher in search results, especially on the first page, you will begin to build trust and authority with your audience. Not only will you gain their confidence, you'll also gain brand exposure for your business.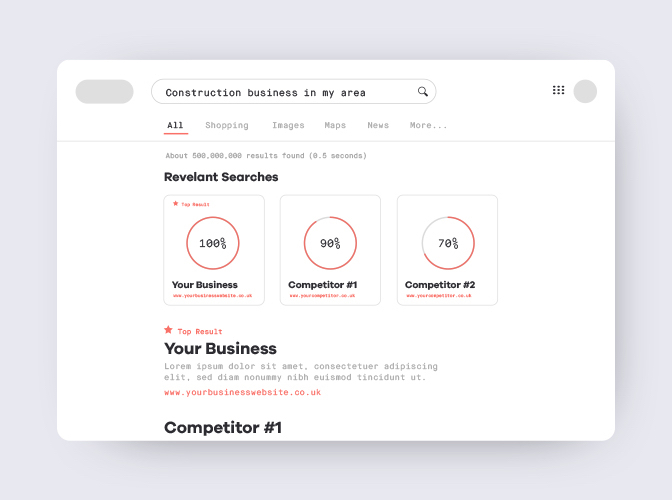 Level the Playing Field with an SEO Agency
You're always looking for ways to remain in competition with your competitors. Whether you're competing against a midsized business or large corporation, it can be challenging to stand out from other companies.
Since companies can't pay for organic rankings, it allows your business to compete with more prominent companies.
Rank above the competition.
Search engines rank sites based on their relevance to the search query. If your site is more relevant and is optimised for SEO, you will most likely rank higher in the search results.
The advantage of SEO is that it allows you to compete with companies of all sizes.
This method is excellent for helping your business stay competitive, you can even have a team of experts that can analyse your competitors and help you create an effective strategy for your organisation.
Want to discuss a project with us?
Related services.
From Design to Build and onto Market, we do it all.
Don't stop yet…
Why don't you have a look at our projects?