Samuel Hobson House
Live. Laugh. Care.
The brief
Samuel Hobson House is a care home located in Newcastle-under-Lyme, providing round the clock care for its residents, a large majority of whom are living with dementia. Samuel Hobson House offers it's care services to people over the age of 65.
Following a de-merger, they required the development of a simple, but an effective brand that will form the foundations for their website whilst also flowing through the other areas of the business, ensuring a consistent user experience in all areas letting the customer know that they are part of the Samuel Hobson experience.
The solution
After an internal re-alignment and refreshed strategic focus, we worked on refining their visual identity to reflect their new key values.
Through an emotive mix of colours, symbolism, and language we brought both the customer promise and this unique brand to life in a warm, personable and approachable way, embodying the care, love, and connection that Samuel Hobson House delivers to their residents.
Services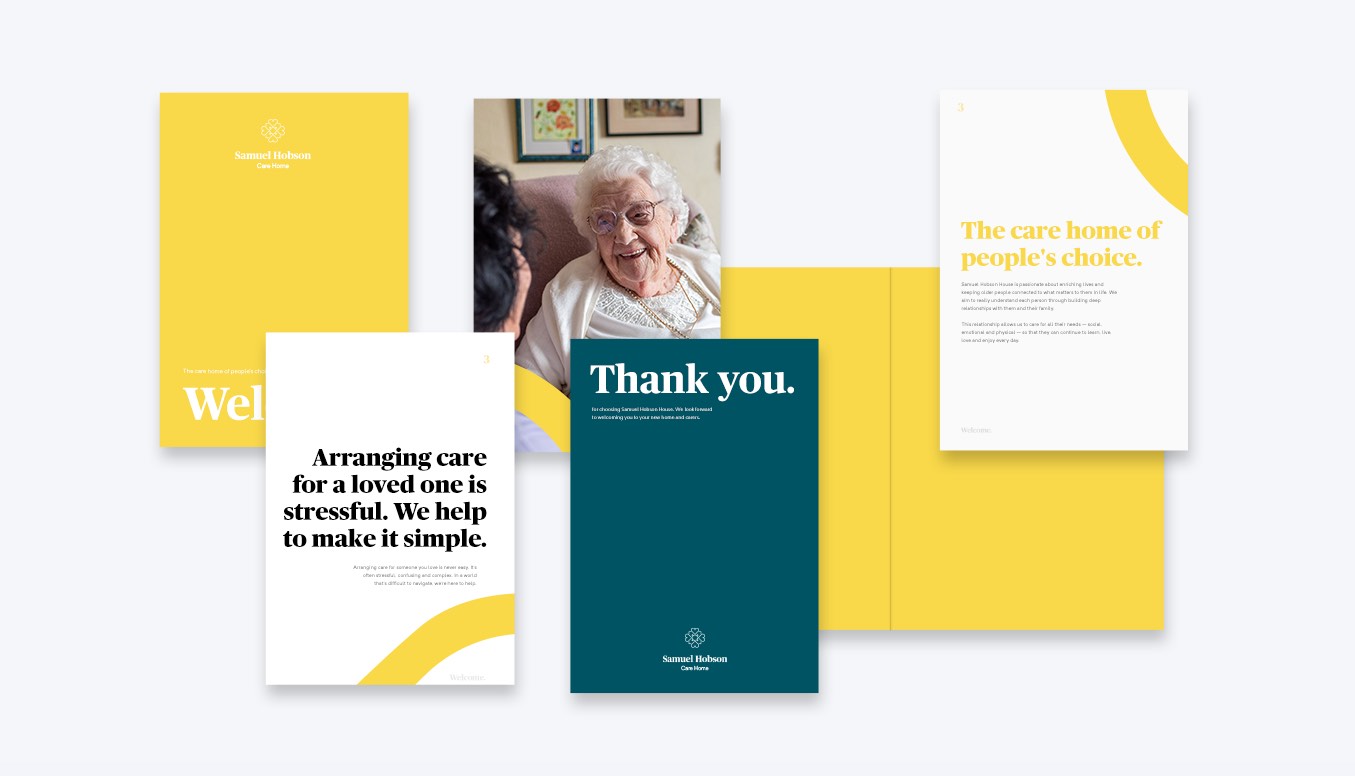 Got a project? Let's chat…
Have a chat with one of the team on 01332 742 658 or fill in our contact form, to discuss how we can help you.
Get in touch!
Don't stop yet…
Why don't you have a look at more?