Welcome to the team, Annabel!
6th Jul 2020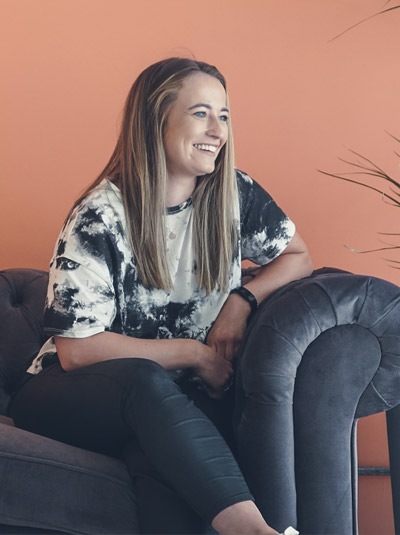 2020 has been a strange and difficult time for many, including the team at think3, but every cloud has a silver lining. Ours is the introduction of Annabel Goulden to the business!
To help you (and our team) get to know Annabel better, we have asked her a few questions.
Welcome to think3 Annabel! How has your first day been so far?
I have honestly really enjoyed it, everybody has been so welcoming and made me feel like a part of the team. I'm excited to get stuck in.
"So, what's your role at think3?"
I am a Business Development Manager. I will be focusing on driving sales forward and connecting with potential new clients.
"Tell us a little bit about yourself."
I am an English Literature Graduate, I am 22 years old and I am very competitive, also very clumsy! I am also Grants next door neighbour!!
"Why did you choose to work at think3?"
It's a brilliant opportunity, the brand is exciting and it's a new challenge for me.
"What are you most looking forward to in your new role?"
Becoming part of the team and meeting/connecting with new people. I also can't wait to be a part of the whole process, from meeting with potential clients, communicating with them throughout the design process and being there to deliver the final product alongside the team.
"Describe yourself in 3 words for us."
Fun, talkative and easy going.
"What has been your proudest moment so far (personally or professionally)?"
Being the first person in my family to pass their driving test first time and get a degree!
"What do you think you're going to bring to the team?"
Energy and a positive outlook
"Dogs or cats?"
Dogs, always! I have a 1-year-old French Bulldog called Ivy!
"If you were stranded on a deserted island and could only take 4 things, what would they be?"
Pepsi Max, matches to make a fire, a +1 for company and a deck of cards.
---
We are so pleased to welcome Annabel into the think3 team and we can already tell that she's going to smash it!
Keep reading
We've got even more great content!