Solving business issues with your brand
28th Jan 2020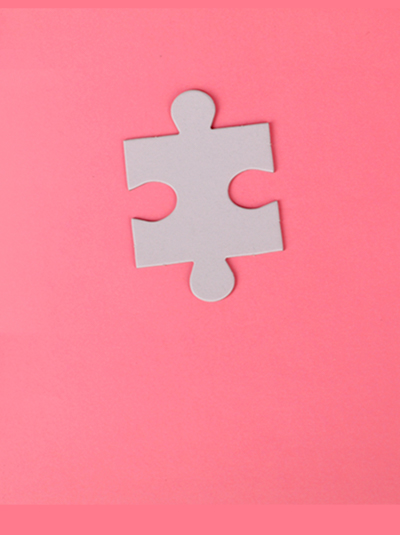 In today's world, it is so important that understanding your brand is at the forefront of your business, makes sense right? However, in some cases, the mindset is that having any form of brand strategy is simply a nicety rather than a necessity. Admittedly, it is a lot easier to measure your ROI with trackable channels such as PPC or social adverting rather than something intangible as a brand strategy. I get it, it's simple, you put money/investment in, you get X amount of leads or you make £X amount of return as a result. An easy decision for any marketer to make when choosing where to spend budgets.
But let's take one step back, what if your business faces a much bigger problem? What happens if it isn't as simple as a PPC campaign? These types of issues won't just go away, they may improve slightly at times but there may be a dip again and this is because ultimately there is an underlying issue. This is the perfect time to take that step back and start looking at your brand as a source to grow or adapt.
Let's look at just that, addressing and solving business problems with branding, looking at situations such as new challenges, perception issues and changing consumer behaviours. It might be that some of these issues could be relatable to where your business is, so let's delve deeper into how these can be solved.
---
My business has a perception issue

There may be an issue in that your customer's perception of your brand doesn't align with your own perception. The perception of your brand is what ultimately influences everything. From the type of customer you have through to how much they may be willing to pay for your product, your brand perception is what directly affects all of this. There may be situations such as declining sales or demographic issues. If any of these sound familiar then it is really important that you're trying to tackle this as soon as possible. However, the key thing to remember if you are going through this is, you can definitely turn this around!
The first step in trying to address the problem is to get a clear understanding of your current perception. When you understand this completely, then you can start to come up with a plan that shifts this perception. This process begins with a brand strategy, carried out by branding experts such as think3. We use our branding workshops to develop your brand identity, values and messaging to ensure they resonate and are aligned with your customer. We will use our research and insight to create ideas and concepts that will begin to move your brand in the right direction.
---
My business is tiring and needs reinvigorating

Let's assume that you have a successful business, you trade well and you do good things. Occasionally, taking the step back into reassessing the positioning of your brand may seem like the last thing you want to do. However, this mentality can cause you unforeseen problems, in an ever-changing digital world. With new businesses and challenges on the market every day, you have to make sure you don't stagnate or cause a lack of self-motivation to take your business next level, and maybe even hurt the culture of internal staff.
Going through that process of re-evaluating your brand and what it stands for as part of a rebrand, or maybe a brand transformation can really provide some insight into any areas you need to change to solve potential problems. The use of workshops to determine how the brand can be viewed both internally and externally can sometimes provide you with answers to consumer needs or brand positioning and can even provide you with a path you had not previously thought of, exploring new services or products. All of this should form part of your branding workshop, we would always recommend having key decision-makers as well as head of marketing, product or design in any branding workshop, to give you a well-rounded understanding of your current position and the potential new direction.
I want to change customer behaviour

Maybe you have come up with a new product or service that is new to the market or you have a new approach within the market. If this is within the type of sector with pre-established patterns, it is difficult to try to disrupt the normal customer path. In some situations, for years and years, the standard experience has been the same across multiple brands, suggesting it could be even more challenging.
As radical as the new product or service might be, it is highly unlikely to be self-convincing enough to encourage customers to adapt. Another difficulty is competing against long-standing brands with large budgets capable of capturing a large portion of market share. Do not fear though, it isn't all doom and gloom! The most important approach you can make is to make people sit up and listen, a disruption of the normal ebb and flow. It's about trying to disrupt visually and through messaging, reaching out to potential customers and changing behaviours or mindsets. This is exactly where the right brand strategy will provide you with the right approach.
Looking for a change?
Listen, there could be a thousand and one other business issues that should be resolved in many ways and assessing brand strategy isn't always the right answer. However, it will allow you to really get into the gritty details of what drives you and your business and at think3, we feel this is such an important process to go through. Our usual approach will always start with an audit of your brand and then we move on to discover everything about your company and customers through a validated and customised 'brand workshop'.
We feel like we're pretty good at what we do, and we love to do it – so please get in touch if you have any of the above problems.
Keep reading
We've got even more great content!