Super Bowl LVII – The Advertising Showcase of the Year
9th Feb 2023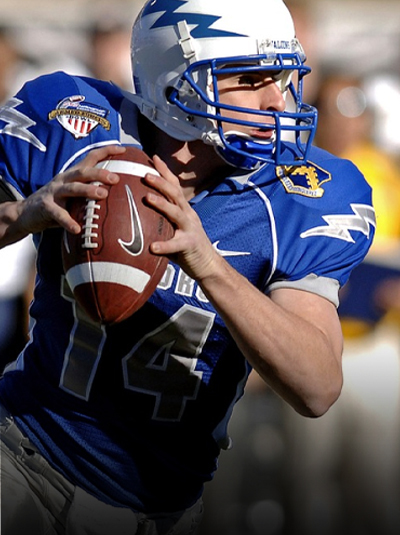 The 57th Super Bowl has fallen on February 12th (Sunday) this year, which means it's going to be a rough Monday for some of us… Although, as marketers, the sport isn't the only thing that's exciting about the event – after all, it has earned the title of one of the most important marketing events for a reason.
With the Kansas City Chiefs being the favourite to win, Rihanna performing at the half time show, and the adverts reaching over $7 million each – there has certainly been some excitement around the sporting event this year.
Today, we will be covering a few of our favourites this year. Keep reading to find out more.
1-800-flowers
1-800-flowers starts off as a strong contender. With Valentine's Day right around the corner, the company tactfully placed this advert which shows people's love stories, a great and relatable way of promoting your brand.
Netflix
The Company we all know and love, Netflix, have come out with a hilarious advert starring Adam Sandler and Jennifer Aniston in ' Murder Mystery 2'. This ad is teasing us with an action-packed, comedy mystery film.
Publicis Groupe
The French multinational advertising and public relations firm created an awareness advert titled 'Monday' with help from Memorial Sloan Kettering centre to further push the 'working with cancer' pledge. The ad brings attention to the silent daily struggles of people affected by it.
Heinz
Let us ask you a question. What number is on the top of the world-famous Heinz ketchup bottle?
It's 57.
And you guessed it… this year's Super Bowl is the 57th one. The script just wrote itself.
So, if you weren't aware of this, the Super Bowl number is presented in roman numerals. And this time Heinz decided to utilise the roman numeral LVII (57) and asked the public if they know what it means – to ultimately prove their point that roman numerals are first and foremost confusing. As well as launching a public vote, alongside the campaign, to end the use of roman numerals.
PopCorners
Reaching over 1 million views on Youtube in a day, PopCorners have come out with this dangerously addictive ad. A parody of Breaking Bad – which is considered one of the highest-rated TV shows ever. Walter White, Jesse Pinkman, and Tuco Salamanca make a risky exchange.
Pringles
Apparently, 43% of people have gotten their hands stuck in a Pringles can. Although not a single person from our team has confessed to doing this (very suspicious 🤨).
Pringles have used this as inspiration to create the advert for this year's Super Bowl. Which plays on the idea that everyone has done it and even shows some ridiculous examples.
Paramount+
The iconic Sylvester Stallone and his daughters set up camp on Paramount Mountain, along with Dora the Explorer, Captain Pike, Ensign Mariner, Lieutenant Dangle, and Beavis and Butt-Head. What a line-up, huh?
And Stallone being himself, tries to climb the Mountain of Entertainment.
It's definitely an interesting watch!
Lays
Lays are back at it again with this year's advert. This year NFL legends star in a funny video. Sitting on the couch, chilling, drinking, and eating snacks as they watch the game. A true depiction of what many will be doing on Sunday!
Summary
There are many other adverts we could have mentioned, but these were just a few which stood out to us. Make sure to watch out for these commercials if you are watching the Super Bowl and don't forget to tune in on the 12th of February!
If you want to check out last year's Super Bowl Blog where we mention our favourites, please feel free to read.
Keep reading
We've got even more great content!