Best GA4 Practises: how to utilise analytics & reports for your benefit
28th Jul 2023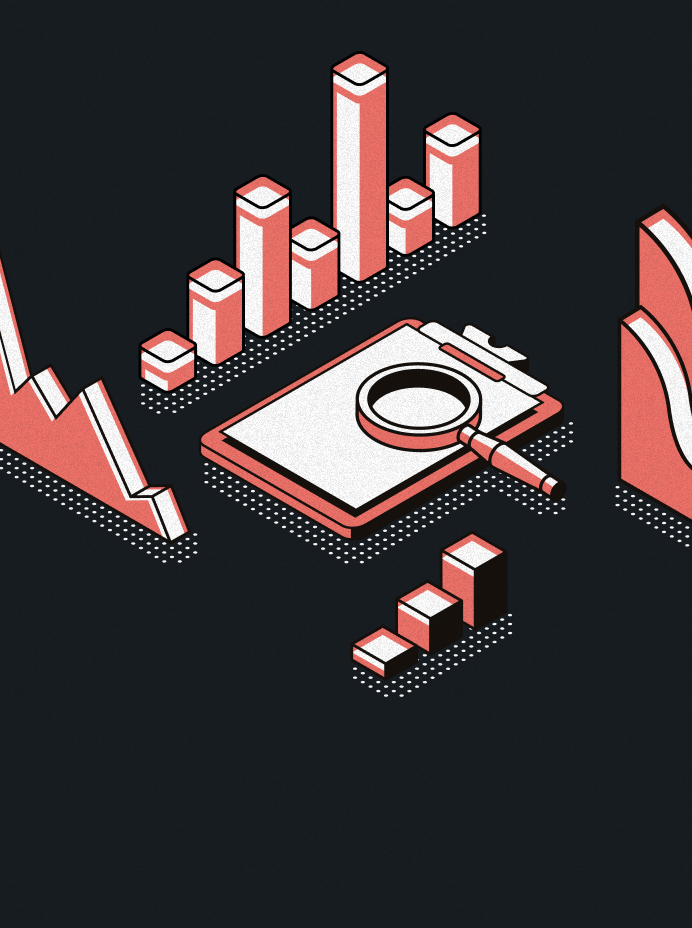 Google Analytics 4 (GA4) is the latest version of Google's free analytics platform – rebuilt from the ground up to meet the needs of the modern state of digital marketing. GA4 provides powerful insights into your website traffic, customer behaviour, marketing performance, and so much more. Taking advantage of everything GA4 has to offer is crucial for running a data-driven business in today's highly competitive digital landscape.
In this blog, we'll provide some tips and examples – demonstrating how you can utilise GA4 to get the most for your business.
If you still haven't fully implemented GA4 for your website – we've got you. We have prepared a GA4 implementation guide with a migration checklist.
Set Up Comprehensive GA4 Tracking
Setting up GA4 tracking is the foundation for using the platform successfully. Alternatively, for a step-by-step guide, feel free to visit our blog on how to set up purchase tracking on GA4.
Website tracking
Install the GA4 tracking code on every single page of your website. Tracking only certain pages provides an incomplete picture.
Pay close attention to proper tag placement – add the code before the closing </head> tag.
Hardcode the tracking code for reliable data collection. Don't rely on a tag manager alone.
Enable enhanced e-commerce tracking for online stores to collect granular data on product performance.
Use Google Tag Assistant to validate tracking code implementation. There is a 'Tag Assistant' Chrome extension that goes hand-in-hand.
Submit sitemap and test pages to Google Search Console for monitoring crawl errors and indexing.
Event tracking
Set up event tracking for important user actions like newsletter signups, file downloads, chat initiations etc.
Send events to both the default Event Category as well as appropriate custom event categories for more organised reporting.
Customising your reports
Build custom metrics tailored to your goals – like lead quality score, average time on page, and signup conversion rate.
Create custom dimensions for important attributes – like lead source, specific ad campaigns, email types, etc.
Always use campaign tagging for testing & measuring marketing initiatives.
Deep Dive into GA4 Reports
Once your GA4 tracking is properly implemented, it's time to roll up your sleeves and take a look at the data available.
Audience reports
Review the audience overview report to understand total users, new vs returning visitors, location, language, device breakdown and more.
Check audience demographics like age, gender, and interests to gain a deeper understanding of your target audience's behaviour.
Analyse cohort reports to identify your most engaged user groups based on pages visited, sessions, and days active.
Filter by high-value segments like email subscribers, past purchasers, most recent visitors etc. to better tailor your offering to priority audiences.
Marketing performance
Assess acquisition channels to determine the highest converting traffic sources and allocate the marketing budget accordingly.
Evaluate multi-channel funnel reports to understand assisted conversions across multiple touchpoints.
Compare campaign performance by conversion rate, cost per acquisition, and ROI to double down on the most cost-effective campaigns.
Check attribution reports to see the influence of various interaction types like clicks, impressions, last clicks etc. for smarter optimisation.
Site analytics
Monitor real-time reports for instant insights on current visitors and activity spikes.
Check behaviour flow reports to see how users navigate your site and diagnose funnel leaks.
Analyse landing and exit pages to guide user experience improvements and on-site activity.
Track goal completions, drop-off rates, and conversion pathways to optimise forms & checkout flows.
Customise GA4 Dashboards
One of the most valuable GA4 capabilities is custom dashboard creation for tailored monitoring.
Strategic dashboard design
Build an overview dashboard with top-level metrics – for example, sessions, bounce rate, goal completions, revenue, and traffic sources.
Create drill-down dashboards for a more in-depth analysis of specific reports like Audience, Acquisition, Behaviour etc.
Add elements like metrics over time graphs, tables with dimension drill-downs, segment comparisons, and report filters to spotlight out-of-sight data.
Align dashboard metrics and structure to your business goals & questions you need answering.
Follow dashboard design best practices for clean layouts, clear visualisations, and simplified data presentation.
Proactive alerting
Set up real-time email or mobile alerts for changes in critical metrics – like revenue, transactions, or new subscribers.
Receive alerts when specific events occur – like a new lead form submission, product purchase, or 500+ visitors currently on your site.
Configure goal completion alerts to be notified when an important conversion target is reached.
Choose alert direction, threshold, and frequency so you're notified only about significant changes without being overwhelmed.
Final Thoughts
By leveraging the tips outlined in the article – you can fully harness the capabilities of Google Analytics 4 to drive data-driven strategies and optimise your marketing performance.
Correctly setting up tracking provides an accurate foundation to collect data. Regularly analysing key reports unlocks insights about your customers and marketing efforts. Custom dashboards and alerts enable you to monitor your goals with ease.
Overall, utilising GA4 equips you with the data you need to understand your target audiences and what motivates them to convert, identify your highest converting marketing channels & campaigns to double down on, pinpoint friction points in your online customer experience, and of course – optimise your marketing efforts based on facts rather than guesswork.
Keep reading
We've got even more great content!