Derby Swap Shop Win Marketing Derby's Rising Star Award for 2021
28th Jan 2021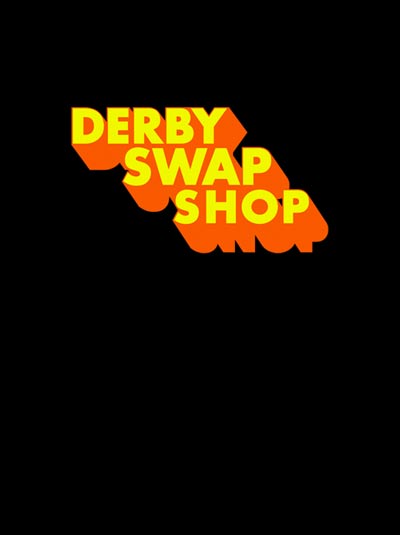 We have some fantastic news…Derby Swap Shop has won the Marketing Derby's Rising Star Award for 2021!
Every year, Marketing Derby allocate their Rising Star Award to an up-and-coming entrepreneur or business in Derbyshire. The winner receives a complimentary year's Bondholder membership, along with local publicity and invitations to events, and we couldn't be prouder of the Derby Swap Shop for this achievement.
We sat down with Derby Swap Shop co-founder, Lee Marples to find out more about the company.
Hey Lee, congrats on winning Marketing Derby's Rising Star Award! Please can you tell me how Derby Swap Shop first began?
Derby Swap Shop launched in May, just as the country went into lockdown for the first time. We can't take credit for the original idea, that was down to Tracy Harrison, CEO at Derby's Safe and Sound Group who wondered if there was a way that small businesses and charities could support each other by swapping their services. Rachel Hayward reached out to us to see if we could support in any way. Two weeks later Gaz had built the platform and we launched via Zoom to people across Derby ready to swap!
How has Derby Swap Shop succeeded in the time it's been running?
We've already been recognised as a regional finalist at the Great British Entrepreneur Awards as well as a finalist at the Derbyshire East Midlands Chamber Awards. We were able to take the Derby Swap Shop to Nottingham and Leicester to respond to requests we were receiving from people across the borders and then in November, we launched the UK Swap Shop. We were being asked by people across the country if we could create a Swap Shop for them which was mad. We needed a quick way to reach as many people as possible and in Lockdown 2 the UK Swap Shop went live. The biggest success stories from Swap Shop have actually come from the new relationships and collaborations that have resulted from just a single swap. Natalie Bamford, Creative Director at Colleague Box has been an advocate of Swap Shop and has gone on to have a successful relationship with Penguin PR post swapping.
What does The Rising Star Award mean to you and the Derby Swap Shop team?
Being awarded the Rising Star Award means so much to us, we knew that Swap Shop was needed when we launched it last year to bring people together just at the most difficult times. We've constantly looked for new ways to support other small businesses and charities each time we've launched the sites and the Derby community really embraced what we're doing and now has a strong following. We couldn't be prouder to be the Marketing Derby's 2021 Rising Star.
Looking to the future, how are Derby Swap Shop looking to grow?
We've got lots of exciting plans, we want to do a live TV show at some point to be able to promote the small businesses and charities across Derby with their swaps, have some live phone-ins of people looking to swap as well as continue to grow the UK Swap Shop platform to be able to support more people across the country as part of their own recovery plans. We also want to further develop the platform to give people an opportunity to be able to promote themselves to a wider audience of similar organisations which will hopefully allow them to build more relationships!
Keep reading
We've got even more great content!