Jack celebrates his 1st Anniversary
28th Jul 2020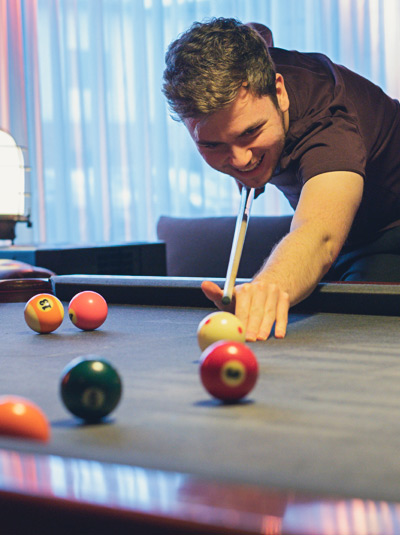 This week we are celebrating our OG's (Jack Crawley's) 1 year work anniversary! Yesterday we sat down and had a catch up with Jack, to talk about how he's found his first year within the team.
Congratulations on your anniversary Jack, how's the first year been for you?
It has been a fantastic year! The transition from a university environment to a creative agency was daunting at first, but the partners have helped me move past that fear and grow my professional skill set into something I'm very proud of. Coming into work is always a blast, and the work I do is fulfilling and challenging. Overall, I'm very happy here!
What project have you most been proud of this past year?
As a back-end developer, a lot of my work is behind-the-scenes, and more focused on 'how it works' rather than 'what it looks like'. I've always wanted to improve my front-end development skills, and having the opportunity to work on front-end projects during my time here has been amazing, and my progress in this area is absolutely what I'm most proud of. Looking at websites like MBKB and knowing that I've built them is highly rewarding!
Favourite think3 moment?
I'm not sure I can decide! We've had hilarious moments in our outings and while working. Everything from Luke screaming in excitement when the Mine Train at Alton Towers looped for the second time, to riding the dodgems while dressed up in black tie and slightly drunk! We also have many jokes in the office that add a bit of colour to work life. It's fun to work here!
So, tell us something we don't yet know about you?
I'm in a band with two of my colleagues! Sam, Tom and I practice after work. Being creative with sound is my biggest hobby, so being part of a band is a perfect way to unwind. Our music is a little bit too much for some of the other guys in the office. I play the bass!
I've also done hand modelling for Fujifilm. I had to kneel down and hold a phone in the same position for 40 minutes while they took photos from multiple angles. Wasn't the most fun I've had, but it's a fun story to tell. They also sent me the product as a token of thanks! Thanks for gig Cactus Images!
How have you developed since you first started at think3?
My confidence is exponentially higher than it was when I started. Working at think3 has helped me develop my professional skills and confidence in myself. I can assert myself in discussions, express my opinion and voice my concerns without questioning myself before I open my mouth. Here at think3, everyone's opinion is taken seriously; we all have an opportunity to use our voice, and I'm very thankful for that.
Where do you see yourself in the future?
I would like to get involved in more project planning in the future. Planning successful projects and successful decision making are highly rewarding, and I would love to develop my skills in this area.
Jacks comment: "I've come very far in the past year, both technically and professionally, and working at think3 played a major hand in this. Seeing the company grow from where it was when I joined to where it is now has been insightful and inspiring. Everyone here works hard, and I'm proud of what we achieve as a team."
Gaz, Co-founder at Think3 said: "I can't believe a year has gone by already! Jack was the first member of the team, who joined think3 just over a year ago. Jack has been an enormous asset to our development team, he has massively developed his skillset over the past year. He is a dedicated employee and deserves much success in the future. Keep up the excellent work, and cheers for all of your hard work, buddy!"
Keep reading
We've got even more great content!