Think3 Hit the Double with Derby Award Shortlisting
2nd Mar 2021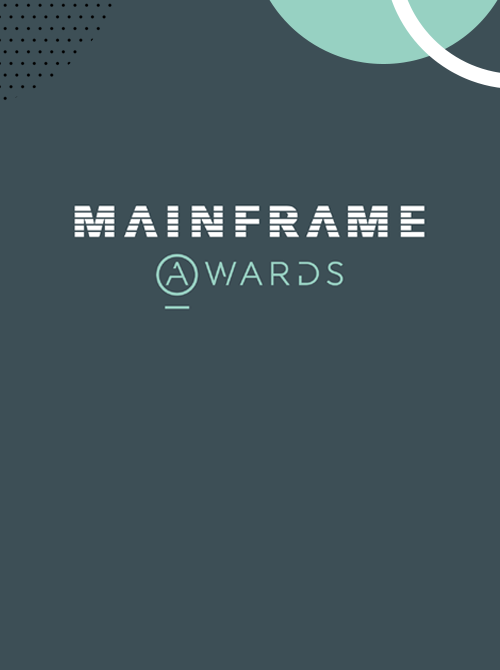 Following on from lasts years finalist positions at the East Midlands Chamber Derbyshire Business Awards we've gone and done it again. Making the shortlist of finalists in two of the Mainframe Awards 2021.
The Awards highlight the digital and creative talents within the Derby and Derbyshire community and the Mainframe Awards presented us with an opportunity to highlight and celebrate our successes over the last 2 years.
There are 10 award categories at the event and we'll find out the results on Tuesday 27th April 2021 via the Live Streamed Awards Night which starts at 7 pm.
Entries were limited to a maximum of two categories and we are over the moon to have been shortlisted as the Best Digital/Creative Start-Up and Gaz Jones, co-founder of think3, was shortlisted as the Emerging Digital/Creative Star (under 25).
Best Digital/Creative Start Up
There have been so many start ups over the last year and we knew this was going to be a touch category for the judges to review. It aims to recognise a company or organisation that has launched in the last three years and has already found a strong and loyal following, customer base or audience.
We are joined in the shortlist by Derby based Honest Communications and the Nottingham based Chanodil. This category was judged by Andrew Deighton of AWD Development Solutions
.The winner will have bold ambitions and clear evidence their growth plans have got off to a solid start (we are pretty sure we've achieved that).
Congratulations to the other finalists that have been shortlisted and good luck!
Emerging Digital/Creative Star Under 25
Our very own co-founder and the under 25 star, Gaz Jones, has been shortlisted as an emerging star. This award looks to recognise an individual that has made an impact on the Derby and Derbyshire digital or creative landscape and the judge was looking for the best and brightest talents to be recognised for their efforts.
Gaz said 'I'm super excited to have been shortlisted for the Mainframe 2021 Awards alongside Simon Marshall and Lara Atkins. Before we started think3 I visited my first Mainframe event and I have enjoyed keeping up to date with the latest news and happenings from Hana York and the team ever since.
He added 'I'm looking forward to the Awards Night on the 27th April and congratulations to everyone else who has been shortlisted.'
As a Creative Agency we've been supported by so many clients over the last 2 years who have put their trust in us to be able to deliver them with new brand identities, web designs or SEO in both Derby and Derbyshire so it's a privilege for us to be recognised as a shortlist in both of the categories.
To find out more about the Mainframe Awards click here: https://info.mainframederby.co.uk/mainframe-awards-2021
Keep reading
We've got even more great content!