Welcome to the team, Chris!
3rd Aug 2020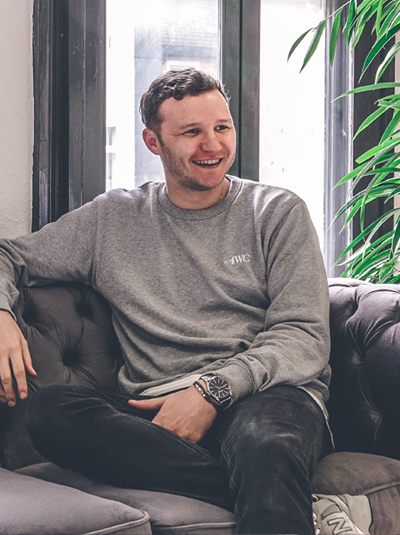 Think3 are now officially a team of 10!! Meet Chris Impey, our latest Web Developer.
Here's what Chris had to say about joining our family…
Hi Chris, welcome to the team! Tell us why you chose to work at think3?
From the first meeting with the team, I felt welcomed and that it was somewhere I could 'belong'. Think3 seem to be pushing into new tech and I wanted to be part of that, moving forward rather than standing still.
So, what's does your role here involve?
Primarily, writing code to build the websites and web applications that we produce.
How did you get where you are today?
I walked… 😉
Describe yourself in 3 words.
Logician. Realist. Impassive.
Do you have a talent? Tell us about it!
That depends on the definition of talent.
What's the best advice you've ever been given?
Not advice that I have personally had but something I believe is important to me – famous John Lennon quote:
"When I went to school they asked me what I wanted to be when I grew up; I replied 'Happy' – they told me I didn't understand the question, I told them they didn't understand life"
If you could have a dinner party with 3 other people (alive or dead) who would they be and why?
John Lennon, Kurt Cobain and Tom DeLonge – they have all created music that I and many millions have been inspired by for generations, I'd like to see if they were that inspiring in person.
We can't wait to get stuck in and start working with Chris – wishing you the best of luck in your new role mate!
Keep reading
We've got even more great content!