Apprentice Career
Infinite possibilities.
The brief
Apprentice Career is a next generation recruitment site aimed at young people wanting to start their professional career by becoming an apprentice. They don't just provide apprenticeships though – they care about young peoples futures and do everything possible to connect them with opportunities that will transform their lives.
The solution
From the beginning of the development process, the goal was to make it easier and faster for young people to get into work. We enabled them to explore their choices through Apprentice Career by putting them in touch with opportunities that match their interests and ambitions. With Apprentice career you can discover more about the different paths that can lead to success and be amongst the first to see new opportunities – no matter where you are in the country, or where you want to end up in your career.
Services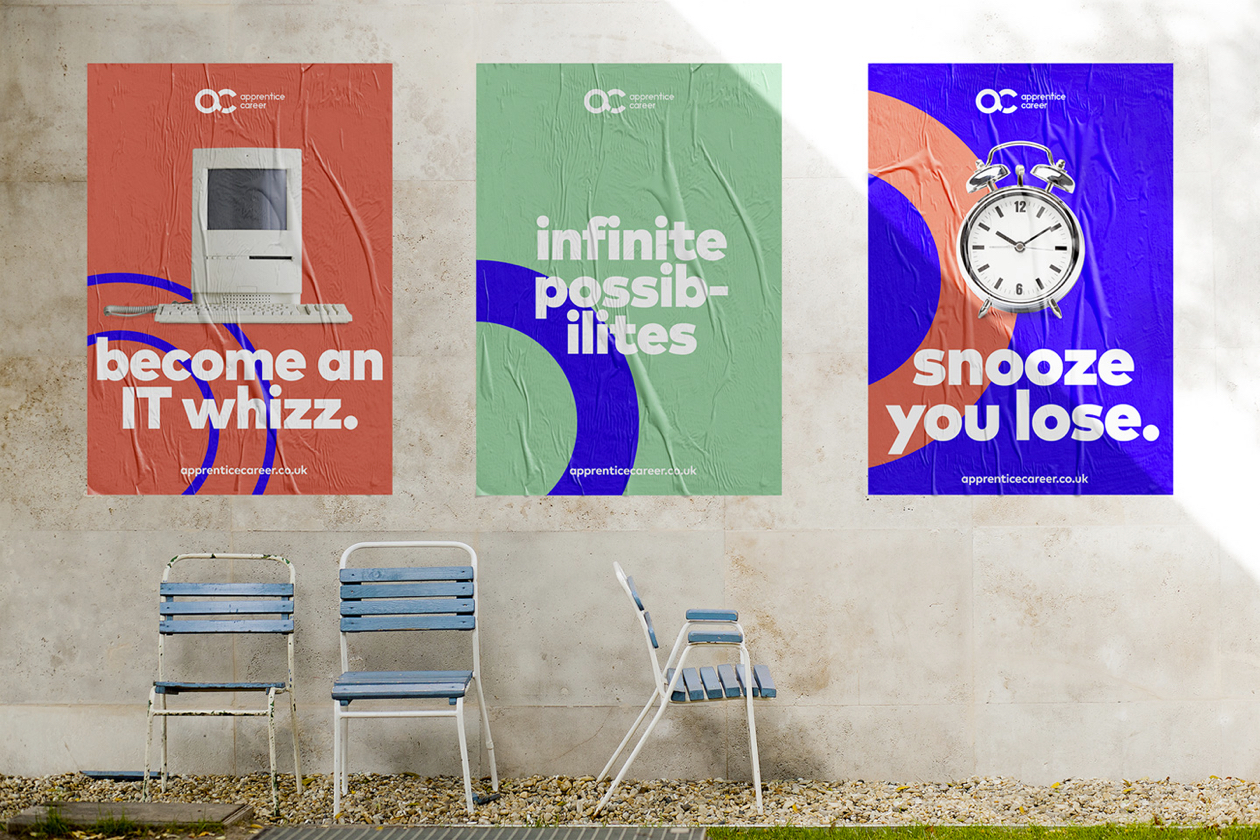 Pretty in pink, blue, yellow, green…
Logo, typeface and colors
Apprentice Careers' style guide makes sure its robust identity — logo, colours, typefaces, icons, shapes, and all the other little things — will continue to shine through consistently in every situation, from business card to billboard ad.