Creativity & Commercial awareness in Marketing
19th Sep 2020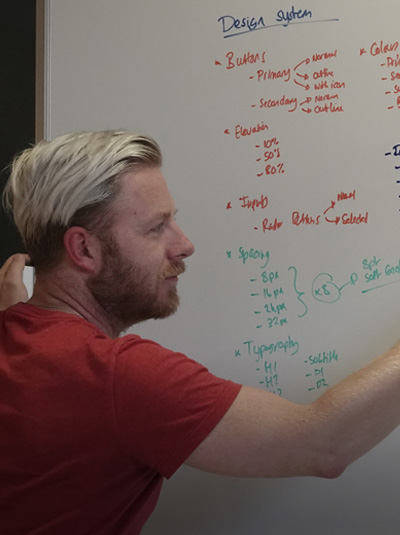 Let's start with the simple question…can marketers be both creative and commercial at the same time?
In a simple answer, yes.
It's not really as straightforward as that though. Creatives tend to be just that, they are Creative, thinking about innovative ways in which we address problems.
The problem often that follows is that some of those ideas are not that Commercial or at least there's no clear evidence to support the creative ideas in how they will impact the business goals. Hence why creativity in marketing alone too often counts for shit.
It's certainly the case that many commercial focused people tend not to be that creative.
With an international pandemic and recessions across the world, businesses need to expect more from their marketing teams or marketing agency than just their creativeness.
Now isn't the time to engage with a design agency to create your next campaign idea or look for an agency that just does web design. Businesses should be looking for a Commercially Creative agency or making sure that an in-house team understands the commercial aspects of the business. They need to talk about business and fundamentally show where their creativity in marketing has had a commercial impact.
The creative industry is one that is highly competitive and varied in terms of what's on offer and who is offering them.
With unemployment rising and most likely will rise further we are already seeing an increase in the number of freelance web developers as well as a rise in the number of creatives that are now looking for work.
What makes a team both Creative and Commercial?
A great creative agency is one that harnesses and promotes the creativity needed to achieve great web design or develop digital marketing campaigns as well as approaching each job or project with a commercial focus.
Most design agencies and in-house marketing teams can't do this. Most web design companies can't do this. Why? Because they are creatives.
A new website can have a real impact when you launch it, there are Digital PR opportunities to promote it or a short-term increase in traffic checking out your new site. It's what comes next that really matters and how you ensure that the short term deliverables benefit in the long term.
Business objectives aren't set in the same timeframe as a single web development project.
Your team or agency should be supporting you through the longer term. Yes, some short term thinking is needed to react. Big results take time to pay back and that's where your marketing people need to think commercial.
Too much data, not enough information
We live in a world where there are apparently over 2.5 quintillion bytes of data are created each and every day. With every person generating 1.7 megabytes of data each second. That's a lot of data.
Data is a good thing when it comes to marketing right? When there's so much of it how do you know where to start and can you even cope with that amount of data?
The most important thing to do is convert that data into meaningful information. Too often people focus on the statistics and performance of a website for example rather than the information that the data gives – that's the commercial element.
It's about converting data into meaningful information that can lead to new creative ideas and support marketing in impacting the bottom line. Now that does align with the business objectives.
Selecting the right marketing agency
If you are looking for a short term fix you can find a plethora of marketing and creative agencies that will deliver you a brilliant product and service. If you are thinking long term you need to seek out the right creative agency.
If you've never worked with an agency before here are a few questions to consider:
What types of companies do you work with and in what industries or markets do they work in?
What are the core capabilities of your agency? How do you make sure you can deliver us a great service?
How is your pricing determined?
What does a typical relationship look like between your agency and your clients?
Do you have any case studies or testimonials that can demonstrate you are as good as you say you are?
One factor that people often overlook when selecting the right agency is the 'fit' with your business.
Agencies by nature are external and therefore it is important that when selecting the right agency for you, they have a similar approach, and similar values and fundamentally they recognise that they are paid to deliver results.
Measuring the effectiveness of your marketing
When marketing is done effectively it's not about the number of likes on your social media channels or about the volume of visitors to your newly designed e-commerce website. It comes down to what your business delivers.
If you are selling a product, how many people actually go on to buy it or how many people look to procure your services.
Marketing teams and agencies need to learn to see all of their activities with a commercial eye. They could create the best advertising campaign in the world but without directly impacting the bottom line the effectiveness can't be measured.
Developing a focus on the commercial issues allow agencies, like us, to demonstrate how we add value in a competitive marketplace.
The most commercially beneficial ideas are those that are both creative and commercial.
Is your team not commercial enough and too focused on the creative aspects? Let's have a chat about how think3 can refocus your strategy with the right mix of creativity in marketing and commercialism.
Keep reading
We've got even more great content!