Website Design
A great website starts with a great design. Our Derby based web designers create responsive websites to create you an effective online presence.
Enquire now
Why website design is important?
Just having a great looking website isn't enough. Your website needs to not only look good, but it also needs to add value to the overall user experience (UX) and be responsive making it accessible across both mobile and desktop users.
Your website is there to serve a purpose, either for information or generating leads, in most cases it's more than likely covering both of these. Before we commence any design work on your website it is important for us to understand your objectives and your brand identify so that we can design you a website that achieves your goals and gets you in front of your customers.
The design process allows us to consider the whole brand experience, align your individual brand identity to your individual website design as well as making sure that it includes the latest design trends and technologies.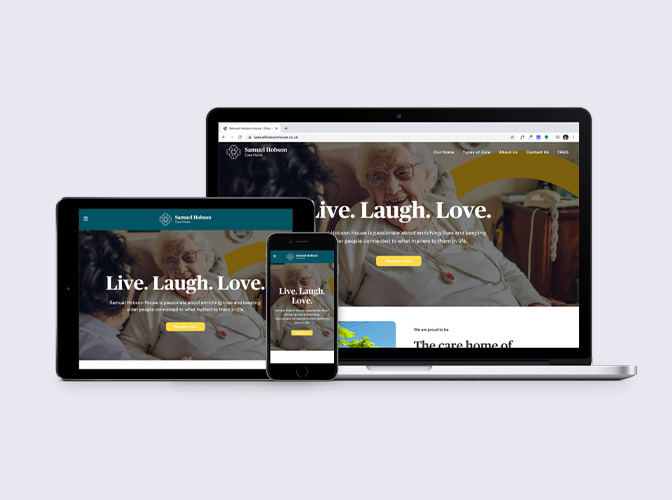 What is a responsive website?
With responsive web design your website will adapt across multiple devices and screen sizes by automatically adapting to the screen, whether it's a mobile, tablet or desktop. This allows our web designers to create a single site for every device with the optimal design for each one.
Responsive websites can generate and save you money. Without the need to have separate sites, development costs can be cheaper as well as saving on any ongoing maintenance needs. A responsive site also means your pages are faster, keeping customers on your site leading to higher conversion rates.
Having a single responsive website, rather than separate desktop and mobile versions, avoids issues with duplicate content, which in turn can lead to improved SEO.
Got a project? Let's chat…
Talk to Grant today to have a chat about your new awesome project idea!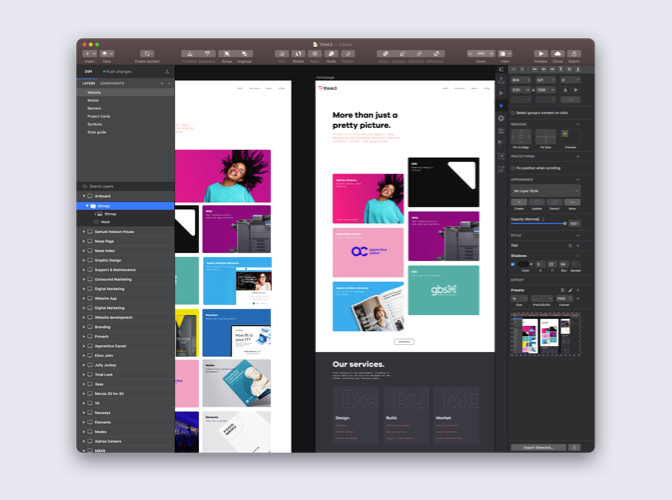 How we design our websites
Our process, defined over years of designing and developing websites, results in a site that generates traffic, engagement with your customers and meets your objectives. Our design process means that your online presence also provides a consistent message of your brand.
When designing your new website, we adopt a collaborative approach to ensure that we can capture your own ideas and experiences in addition to understanding your 'why'. It is crucial that we define your objectives so that we can design your site to achieve the results you are looking for.
Using the latest technologies, we learn from your existing website to ensure that we can make informed decisions as we develop your sitemap. We then get creative and design your unique website providing you with an interactive visual representation of your website.
From design to reality
The creation of your web design is only the start. Once we have prototyped your beautiful website, designed to give your customers a long-lasting impression, it's over to our web developers to turn the design into reality.
Our team of experienced developers will build your site ready for launch. It will be fully functional, and we'll be able to share this with you as we progress to ensure that any final changes can be made effectively. Your site will be developed in line with standard process to ensure that your website meets our high performance, SEO and accessibility standards.
As part of our quality control measures, we will ensure that your site is fully tested to make sure it functions as it should do considering its usability, compatibility and importantly the security of your site.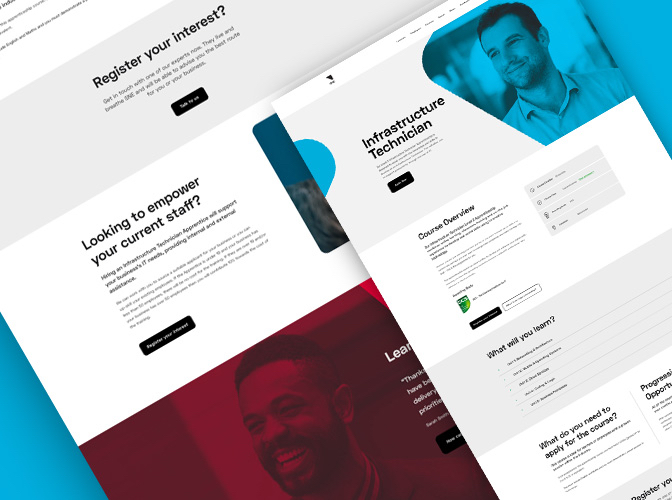 Launching a new website
It's an exciting time when we are ready to launch your new website. We'll work with you carefully to plan the launch of your site and ensure that you are completely set up with everything you need for the big day. If you need hosting, no problem, we offer an affordable and competitive pricing matrix for our web hosting services.
You'll want to monitor how well your site performs so we'll make sure you have your Google Analytics and Google Search Console set up as part of the launch and make sure your sitemap is submitted to Google can start to crawl and index your site to appear in the search results.
You can take as much or as little control over your website post launch. Our team can continue to support you for as long as you need with our maintenance plans. Why not consider ongoing marketing with us as your outsourced marketing agency?
Our Design Services
Find our more about our Website Design service
Don't stop yet…
Why don't you have a look at our projects?