Stationery Design
Transforming your brand across thoughtful pieces of stationery that hold a customer's attention. Professionally giving them the right impression.
Enquire now
Getting your company stationery right
Your company stationery could be the first interaction, beyond your staff, that potential customers will experience of your brand. Whether they received a business card, promotional flyers or a letter from your business it's important that your business stationery should be designed by professionals to make sure it's on brand and looks brilliant.
If you have a sales team that are regularly meeting new clients or potential customers, then getting your stationery right can leave a lasting impression of your brand and be a talking point so that they remember you and your brand.
It may be considered only a small part of your overall brand, but the importance is widely overlooked, a strong business card or letterhead can be an additional way of getting your product, service or business remembered.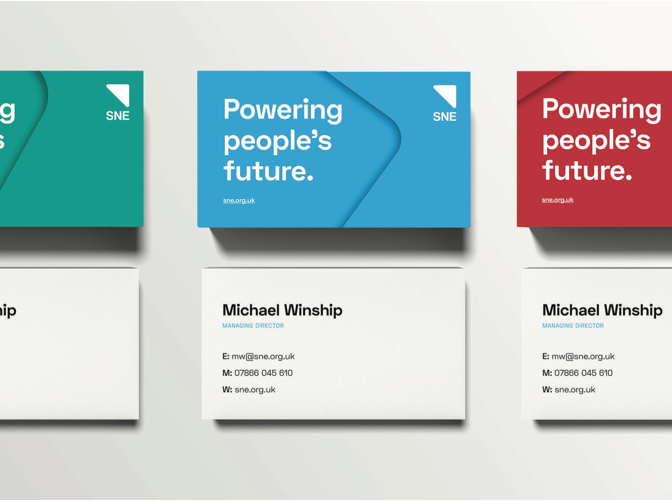 Quality Business Cards
Having the right business card can really add value to your brand. There are plenty of online places to get some business cards ordered but what impression would they leave on your customers. A quality business card shows you are a high-quality business.
Business cards are part of your company stationery, having them designed professionally and printed correctly can add to the image customers will receive of your business. They may only be small but they should still reflect your business, its brand and its values.
If you are considering a business card that will have a lasting impression our design team will work with you and suggest the right material and print stock to make sure your messaging is clear, even through a business card.
Got a project? Let's chat…
Talk to Grant today to have a chat about your new awesome project idea!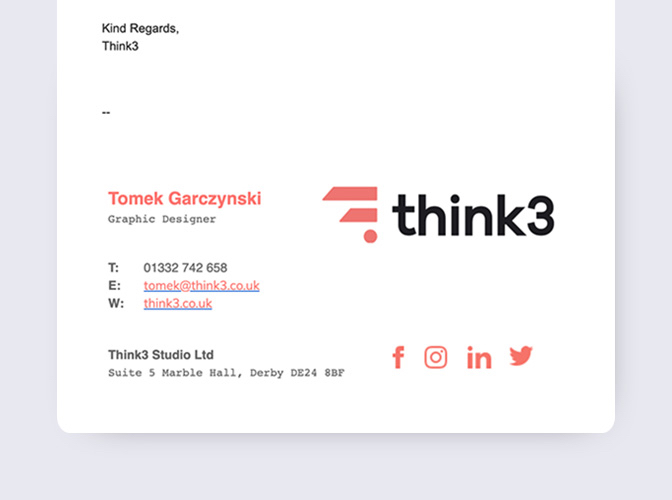 Email Signature Designs
Your email signature if your digital business card for many and should be designed in line with your business cards and form part of your email brand. A great email signature needs to be on brand and up to date with your brand identity.
More than likely your email will be opened on a mobile device and therefore it will need to be mobile friendly and also accessible across multiple devices. Our design team as part of a business stationery pack will design your email signatures with the core information needed to keep it on brand.
You can include a wealth of information in your email signature so why not have bespoke signatures designed for each department to make sure you don't have a cluttered signature making it easier for your customers to contact you directly.
Brand Presentation templates
From a simple template to a more complex presentation or pitch deck our designed will create beautiful digital templates that fall in line with your brand. Investing in a professionally designed template will save your time and impress your customers.
A poorly designed PowerPoint presentation can really look awful, especially when it's been over engineered with numerous transitions and animations. We can work with you to create simple but effective designs for your core content, cover and call to action including various layouts that mean you have the right template at the touch of a button.
We understand that presentations are part of winning business used by sales teams or used internally for training development. Working with a specialist will generally deliver much better results and ensure your brand is consistent from team to team.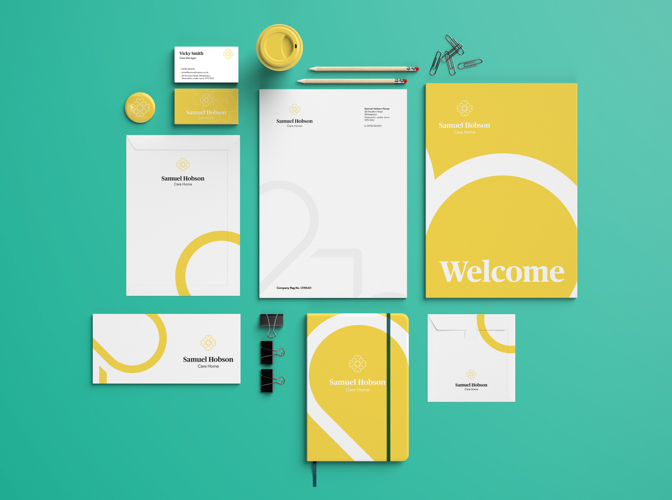 More than a business card and letterhead
The contents of business stationery include a well-designed business card and letterhead. There are many more items of business stationery that you may not have considered. Notepads for your desk or promotional items, wall calendars and presentation folders are just some of the printed collateral you might need.
Beyond print your corporate stationery needs to extend into your digital templates. Beautifully crafted invoice templates for use with your finance system and online e-books and presentations will add emphasis and visual consistency with your brand.
During any rebrand or brand evolution project we commence, you can be guaranteed that you will receive the business stationery you need to make the most of your new brand. Your business stationery is a reflection on the overall quality of your brand so let us make sure you have the right stationery for your business.
Our Graphic Design services
Looking for customer attention grabbing stationery…get in touch
Don't stop yet…
Why don't you have a look at our projects?