Who runs the world? Girls!
8th Sep 2021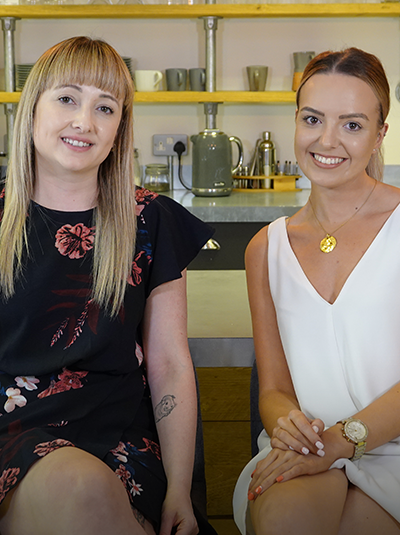 With an influx of new, exciting projects, and a continuation of existing client work, we've bolstered the ranks of our digital marketing, PR and design teams with 2 new awesome recruits.
Ellamae joins the Design Team as a Web Designer, bringing with her over 5 years of graphics, web, and design experience. She will largely be working on new, and current, client website designs; either designing from scratch or providing UI/UX improvements.
Kerrie will be joining the larger marketing team, with a primary focus on Digital PR & Campaign Marketing. Outside of her profession, Kerrie is a successful social influencer, working with some large independent brands. We're super excited to see what campaigns she can bring to our clients!
To help you get to know these awesome ladies better, we have asked them both a few questions.
Let's start with Ellamae!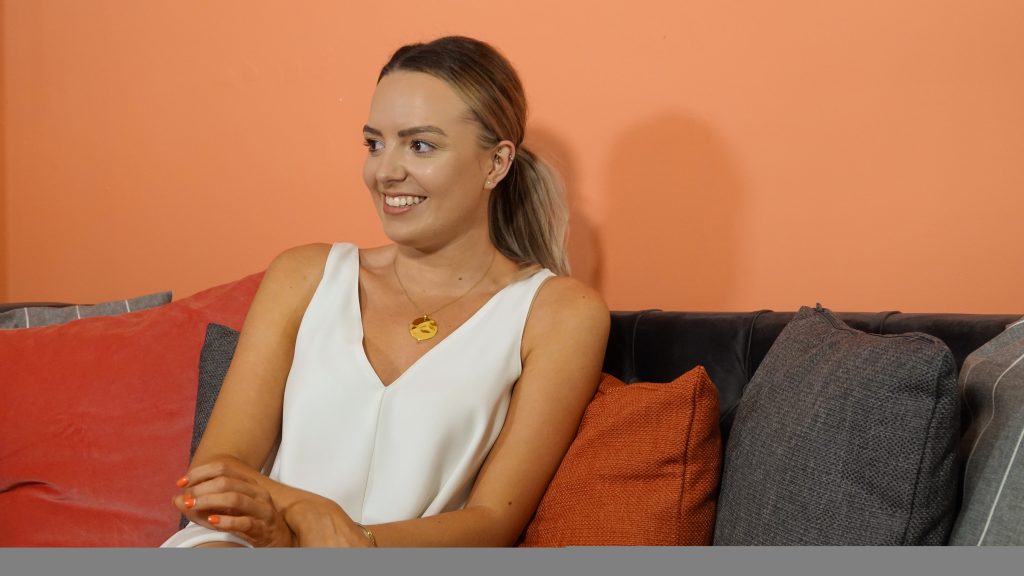 Welcome to think3, Ellamae! How has your first week been so far?
It's been fab! As far as first weeks go, I don't think it could've gone much better! Everyone is so welcoming (not that I expected anything less 👀 ) but it's been great to get stuck in straight off the bat.
So, what will you be up to at think3?
Grant is going to have an absolute treat having me as part of his creative tribe! I'll play a part in designing the websites for think3's clients, elevating them to the next level and making them look the bee's knees 🐝
Tell us a little bit about yourself.
Here's where I say I have a real love for hiking or some other gruelling activity, but who wants to start on a lie?
If we're being honest, the only exercise I enjoy is a dog walk with my dog, Simba. Most weekends you can find me either at home with a Chinese takeaway, out for a meal, because who wants to cook on a weekend? Or out for some cocktails… but back home for 9, because who can even handle a night out after lockdown, let alone a hangover.
Magic Soul will always be my music station of choice (or anything from the 80s for that matter). I take full advantage of the tele at every opportunity when the football isn't on, with my trash tv, much to the other half's disgust!
Also, I am addicted to buying house stuff. Adulting at its finest.
What made you apply for a role at think3?
I have admired think3 for the best part of over a year. I had witnessed all the incredible growth, via social media, and I would've been lying to myself if I said it didn't make me a lil bit jel that I wasn't a part of the dream team!
What has been your proudest moment so far (personally or professionally)?
Professionally, would have to be achieving where I want to be, in my career, as a designer and going from strength-to-strength as a Web Designer. Too generic? Trying to stay humble here guys.
Personally, would be buying a home with Sam. MTV Cribs ep coming soon.
What are you most looking forward to working with us?
I'm most looking forward to being a part of the fastest-growing agency in Derby. It's going to be an honour to watch think3's success first hand and play a part in its growth. AND (not to blow the teams trumpet even more), but they really are the bomb 💣
Thank you, El! Next up, Kerrie!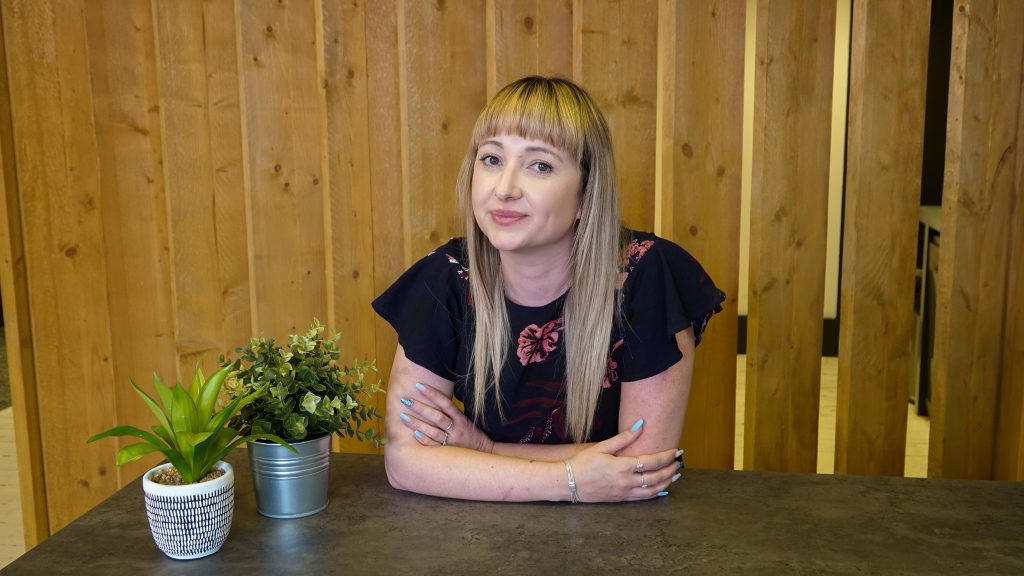 Hey Kerrie! It's been a long time coming.
Tell us about your role here at think3?
It's been a long time coming and I am very excited to finally be a part of the think3 family. I'm a Junior Digital PR executive and will be working as part of the marketing team reaching out to bloggers, journalists, influencers; coming up with ideas on how to get clients out there and noticed!
Describe yourself in 3 words for us.
Talkative, positive (as long as I'm caffeinated) and adventurous.
What do you think you're going to bring to the team?
I think my personality will fit in well with the team, I love having a laugh; we spend a lot of our lives at work and having fun as well as working hard is a must. I'm very proactive and positive which is key in my role here. I already have 9.5K followers on my Instagram page which I have built organically, meaning I do already have a good list of influencer contacts to bring across.
If you were stranded on a deserted island and could only take 4 things, what would they be?
My phone, Frank (the doggo), coffee and wine. (I have just realised I haven't added the husband in here, oh well.)
What are you most looking forward to working with think3? To begin with, the think3 team have great banter and seem to have a real laugh, which I love. I am looking forward to working with a team of like-minded creatives. I am excited to get stuck in and learn a ton of new skills along the way.
We know that both Kerrie and Ellamae are going to fit into our little think3 family perfectly and can't wait to see the incredible work that they're going to produce for us and our clients!
Keep reading
We've got even more great content!