How to get the most out of your Digital PR Campaign?
16th Feb 2022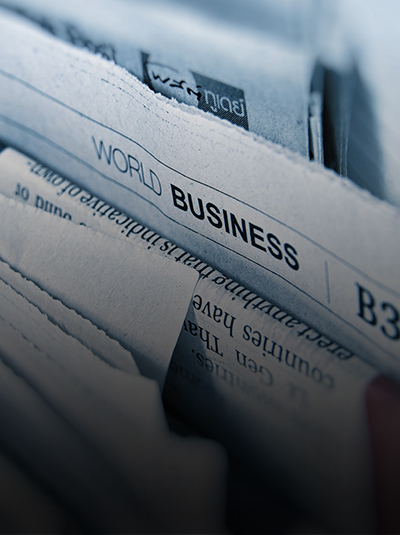 Digital PR is a pretty 'young' part of marketing and in a lot of cases, it's still a bit misunderstood. Like with most digital marketing methods, Digital PR is interconnected with other tactics. SEO turns out to be the part of digital marketing that goes hand in hand with PR. So, how do you get the most out of your digital PR campaign?
What is a Digital PR Campaign?
Digital PR is one of the many marketing methods available in the ever-changing digital world. It's considered a promotional tactic to create 'buzz' online. Whether it is through reaching out to journalists, publications, or influencers. Most often, the goals of a digital PR consist of driving traffic to a website and/or increasing brand awareness.
One of the most difficult parts of Digital PR is to successfully build backlinks. Since the online world is so overly saturated with content, it's hard to get your campaigns noticed, but that's where the 'creativity' part comes out to play. In essence, making something 'one of the kind' gives you a way better chance of getting media coverage!
How to plan a successful Digital PR Campaign?
Do you have no idea where to start? Follow along and we will give you the rundown of the best practices for planning, executing, and following up on your digital PR campaigns.
Set. Clear. Goals.
Probably one of the most important parts when you're planning almost anything marketing related. You need to understand, what are you trying to achieve? Is it increasing sales or driving more traffic to the website? It really depends on your situation, but it's crucial to set trackable goals, that you can monitor during your campaign period.
Once you have your main goal set, you should start looking at your campaign in more detail. Look at your budget and deadline. From there you can start laying a roadmap of how you're going to achieve your main goal!
Understand your target audience
Before developing your campaign message – you must understand whose attention you're trying to catch. Creating a customer persona is a good place to start. Find out what media outlets your target customers use. Consider the data you've already collected from your previous customers.
By the end of this step, you should have a good understanding of what your target audience is looking for and from there, you can start adjusting your messaging depending on what you found out!
Chose the right media outlets
Now that you understand your target audience – you need to understand where they 'hang out' online. This mainly consists of choosing the right methods of distribution. If you're a local business, try focusing on local publications. If you're a very niche business, try getting coverage in a media outlet or employ an influencer that matches your niche. Niche outlets/influencers tend to have high engagement with their audiences since there isn't much competition.
Most of the time it means that you will get a better return on investment by distributing your campaign correctly.
Do not underestimate how important this step is! Even if you understand your target audience perfectly, but you chose the wrong publication – no one will care about what you have to say.
Let your creativity loose
The PR industry is well known for their 'PR stunts'. Although, the thing that has changed the most with Digital PR coming of age – there are fewer limits on those 'PR stunts'. The truth is, that getting peoples' attention is incredibly hard and it keeps getting harder – that's why creativity is one of the most, if not THE most important part of digital PR.
Your mission is to outshine everything else with your creativity & extend that creativity to your content marketing. It's never a guarantee and you can deliver results without being the best. But the reality is, that no one is looking for mediocracy – whenever you're brainstorming digital PR campaign ideas you should be striving to create something that can change your business's future! This might sound a bit extreme but trust us it never hurts to try.
On the other important note, DO NOT IGNORE DATA! Even though creativity and data seem like polar opposites, from our experience the best results are almost always behind data-driven campaigns.
Let data inspire you! That's where the true beauty of Digital PR shows – you don't always have to have the biggest budget on the block to get one-up your competitors. A lot of the time creating something new and reactive beats big budgets that aren't necessarily following the same ideology.
Make sure that your copywriting is on point
More likely than not you will end up producing some written content for your digital PR campaign. So, in almost every scenario you will need to write a press release and they need to be written well. Find a strong angle that would attract readers. It's quite simple to see the logic behind this – putting together quality press releases, not only help journalists' jobs but also allows you to achieve better results.
We're pretty sure that most of you have seen articles or blog posts that seem like they were written by the sales department. No one wants to read that. Always keep in mind that at the end of the day you're talking to people – write like you are.
In a nutshell, you have to create a story worth covering. Make sure to explain what you're doing, what inspired the campaign, some quotes from people working behind it (where applicable).
It's better to go overboard with the information – think about it from the journalist's perspective, it's easier to delete a sentence or two, rather than reaching out and asking for additional content.
The easier you make it for your story to get coverage – the more it will be covered.
Build Links
Once your campaign has been launched and started picking up traction with various publications, the next step you're looking at is landing those links.
Why should you care about building links? Well, so people can easily click on the link in the article and get onto your website with no effort. Do not underestimate how much people like it when things are made conveniently.
Additionally, building links directly impacts your website's ranking and SEO efforts (learn more about how interconnected Digital PR & SEO are). From the search engine perspective, more backlinks = a more trustworthy website. Although, you should keep in mind that this is a long-term strategy like most things with SEO.
Don't forget to keep on top of where your campaign/company is being mentioned in the media. Once you see that someone mentioned you without a link to your website – pop them an email. Make sure to be polite, direct and make it as easy of a task for the journalist as possible. Be very specific about what article you're talking about and most importantly don't forget to include a URL of where you want that link to go!
By doing this you will end up with way more backlinks to your website than possible organically and of course – more website traffic.
Capitalise on your campaign's success
Once you've launched a campaign don't just drop and forget it. Why not turn the press release into a blog and share it on your website? Or try reaching out to social media outlets to share your story. Continue to track brand mentions online (we use BuzzSumo for that). Further down the line, you can utilise some of the snippets of content from your campaign for your own social media pages.
The main point we're trying to make is that you should treat campaigns as 'alive'. Not in the literal sense, but in the sense that once launched, a digital PR campaign can go in so many directions.
If you get lucky and it turns out viral – you need to rethink what you're doing with the campaign and start doing even more.
USE YOUR SUCCESS!
Push out more social content regarding it, make a video, or write a blog – whatever is relevant to your situation. You need to keep in mind that you suddenly have a lot of eyes on you, don't let them look away before turning them into your customers.
Key Takeaways
Understand what you're trying to achieve – set clear, achievable goals.
Figure out your target audience – it's crucial to know who you're talking to.
Think out of the box. Yes, it's that cheesy since the best campaigns tend to be quite simple but creative.
Don't underestimate the importance of copy and visuals while sharing anything.
Remember to build links to help your SEO.
Treat your campaign as a living thing, adapt as circumstances change.
Keep reading
We've got even more great content!