How does Digital PR and SEO go hand in hand?
7th Mar 2022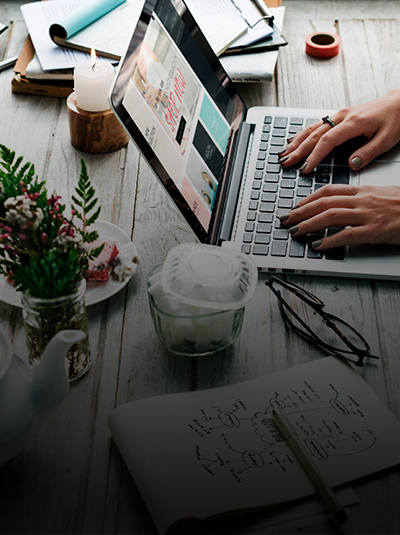 When it comes to generating organic traffic in Digital Marketing – Digital PR and SEO go together like CMYK and Print. PR and SEO have the same goal and should be used together to create a strong brand presence.
Digital PR and SEO are more alike than most people realise. The most important similarity is that both of their strategies revolve around earned traffic. Digital PR professionals focus their time on creating newsworthy content and earning high-quality media coverage. While SEO specialists have the ultimate goal of organically appearing higher on SERP (search engine result page).
Both marketing techniques have traditionally operated separately. However, we are living in a growing digital age and have begun to realise just how effectively these teams can work together to amplify organic reach for brands.
How does Digital PR and SEO work together?
Digital PR and SEO both have similar objectives for increasing brand awareness and traffic to your website. Their primary goals are:
Increasing your domain authority (DA): This is a score from 1-100 that predicts how well your website will rank on search engine results. The closer this is to 100, the more likely you are to appear higher on the search engine results page (SERP) and receive increased traffic to your website.
Improving and building brand authority: Publishing content and gaining backlinks from high authority websites can help to increase rankings and targeted keywords. When a high DA site references you as a source, its users will see you as a credible brand as will Google which is effectively building trust for your brand and will work in your favour when it comes to ranking higher.
Optimise Keyword visibility: PRs can make use of keyword research to get the most from their press coverage, it can be used to identify relevant phrases which should be included in the content, ensuring the piece is fully optimised and heading towards your SEO goals. Including search keywords within a press release can help to expose your news to where your audience is already 'hang out' online and appear within the content they are already searching for, which can make the articles go even further for your brand.
Why is Digital PR Important for SEO?
Optimising your website and content will only take you so far, at some point you are going to need backlinks to help drive organic traffic to your website which in turn will increase your domain authority.
Digital PR is an essential part of your SEO link building strategy, it is the most successful tactic that you can use to overcome obstacles that SEO face. It will help to deliver positive signals to search engines regarding your website and brand, even brand mentions that don't contain links can still be beneficial for your SEO strategy.
Backlinks are links that go back to your website from third parties. Search engines view these backlinks as votes of confidence, the bigger, more established the brand or website that's using you as a valuable source, the greater the benefits of ranking on the SERP.
How does Digital PR link building work?
Digital PR Campaigns have many KPIs, but the main objective is gaining backlinks via coverage landed in the news or press publication. It is all about getting the most out of your digital PR campaign to gain high-quality backlinks to your website which in turn will have a huge impact on your website's SEO effectiveness.
Proactive Digital PR outreach has the huge bonus of being able to acquire hard-to-reach links from top publications. Once you have those secured then you are already halfway there as many publications pick up stories from authoritative publishers, getting these high-quality media placements can bring in even more links without any extra work. This enables you to gain a much healthier mix of backlinks which will appear to Google that natural conversation is happening around your brand and its content, which will further strengthen Its validity.
Guest posting on blogs and websites is also an effective strategy for gaining backlinks to your brand. SEO is hugely important for finding these high domain authority pages which are then passed over to Digital PR to outreach and speak about why a certain blog would be a benefit to them with links to the relevant pages on your website to support this.
Key Takeaways
Digital PR and SEO combined will help to get away from an SEO strategy that solely focuses on one-off spammy link building.
Considering a plan that involves more than one marketing method provides multiple benefits that will increase brand awareness and traffic to your website.
SEO and Digital PR will contribute to gaining trust from Google, which will increase SERP rankings.
SEO and Digital PR teams are working closer than ever before in this growing digital age.
Let us do the hard work for you!
Our digital PR campaigns are unique to your brand. We always work with clients to research their audience behaviour to ensure we secure links in digital publications and media that are perfect for your business.
As a multi-disciplinary team, we work closely with the SEO and Design Teams to create a campaign with longevity through keyword research, infographics and data that will get your brand noticed.
Why wait?
Contact us today for a chat.
Submit
Keep reading
We've got even more great content!