The Best Link Building Strategies to Land High-Quality Backlinks
21st Apr 2022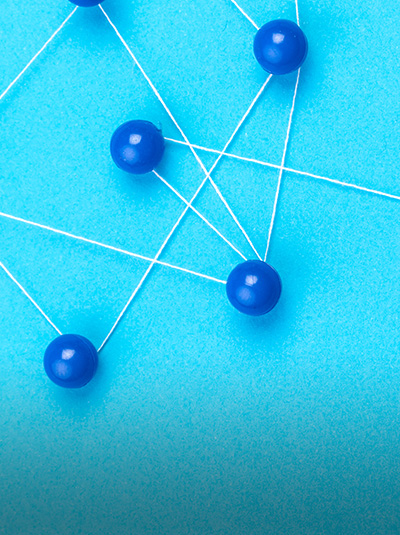 Having high-quality backlinks directed to your website remains one of the strongest signals that determine your ranking on SERP (search engine results page). These inbound website links are highly valuable for SEO and are effectively providing you with 'votes of trust' from search engines, such as Google. The higher the quality of the backlink, the more trust you gain. If you're looking to become the go-to source within your niche (which you should be), let us explain how backlinks can help you get there.
What are high-quality backlinks?
A backlink is a web page link that directs users to another website. A high-quality backlink is a link from a website that has a high domain authority score (DA), within a similar niche.
Finding and implementing these high-quality backlinks increases your own website's DA score, giving search engines an indicator that you are a trusted source. This will result in your website ranking higher on SERP, in turn gaining more clicks to your website.
You will need an effective, continuous link building strategy to gain high-quality backlinks and keep your SEO ranking above competitors.
How do you get high-quality backlinks?
Digital PR and SEO go hand in hand, both having similar end goals when it comes to link-building. Below we explain exactly which SEO strategies to use if you're looking to gain those high authority links.
Evergreen Content.
There are different types of backlinks, but the most valuable for SEO are Editorial Links (also known as natural links).
What is Evergreen Content?
Editorial links are backlinks that are usually landed by publishing valuable content which people find trustworthy. These are usually found in bigger publications, but they can also sometimes be found on more niche websites too.
Search engines like editorial backlinks because they come from high authoritative sites and show trustworthy content which will push your brand up the SERP and the best way to achieve this is by creating evergreen content.
Evergreen content is content that always remains relevant. Unlike news articles and trending topics, evergreen content provides value to its readers for a long time after the original content is published. Evergreen content examples include:
How to guides
Checklists
Common Mistakes
FAQ's
Research
Case Studies
Evergreen content is link-worthy content and will not only rank high on SERP but will also attract a higher number of editorial backlinks.
How do I create Evergreen Content?
Creating evergreen content starts with keyword research. By conducting keyword optimisation, you can find keywords/phrases that have a good search volume and utilise these for content. The key is to seek out keywords that have consistently maintained a good search volume within the last few months, to keep your content on the reader's radar.
Keyword optimisation is a specialist SEO method, meaning tools ­such as SEMrush, Google's Keyword Planner or a marketing agency (like think3) should be utilised.
Once you have your keywords identified, you'll then need to create content that is 10x better than that of the highest-ranking search result for your keywords. This is called 10x content in SEO; the better the quality of the content, the harder it is for competitors to appear above you on SERP.
TIP: Refresh your content – You must consistently keep on top of your current content, even though it is evergreen and currently raking high, it doesn't mean it will keep this up in the long run. Your organic traffic may drop and require you to optimise and refresh your current content to maintain your SERP ranking.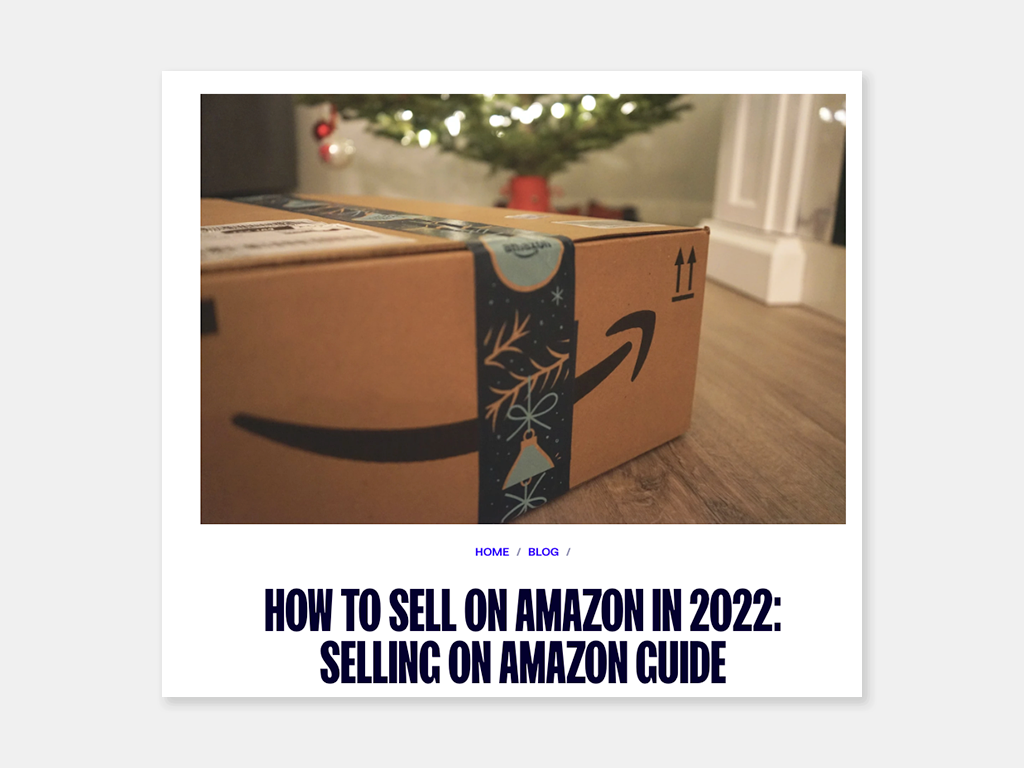 Duplicate your competitors' high-quality backlinks
Natural, high-quality backlinks can take some time to generate from your evergreen content. One of the quickest ways to find new link-building opportunities is simply to find out what links your competitors are landing and more importantly, how. In other words, you need to spy on them.
All backlink building strategies must begin with a competitor analysis, you can easily spy on your competitor's backlinks by using an SEO tool, such as SEMrush. Start by listing your main competitors and other websites that are ranking within the top 5 search results for your chosen keywords. If they are ranking higher than you are, it means their backlinks are of a higher quality.
Using an SEO tool of your choosing, enter your chosen competitors and use the metrics provided to help you determine which links are worth duplicating. Don't automatically duplicate all of them, all sites have bad links; you only want those that have a good authority. Usually, the more complicated it is to get backlinks from a website, the higher quality that link will be.
If your competitors use do-follow backlinks, then this can be helpful for your SEO, however, no-follow links won't be…but you should still gain some relevant traffic to your website.
Do-Follow links create 'link juice' which is effectively passing on authority from the origin website to the destination site which will increase your website's domain authority.
No-Follow Backlinks are links that are blocked from passing on authority to the destination website. This is no benefit to SEO as it will have no impact on your own website's domain authority, but it isn't all bad as it can still drive traffic to your website.
A no-follow link is created by adding rel= "nofollow" to the code when linking to a website and Is usually used to protect a website's domain authority score and to prevent spamming.
After finding the websites that have good metrics and sit within your niche, you now need to try and understand just how your competitor landed that link and do the same.
Did they create a guest post? Request to become a contributor on the same website.
Did they use a blogger to write a review for them? get in contact with the writer and find out if you can strike a deal with them too.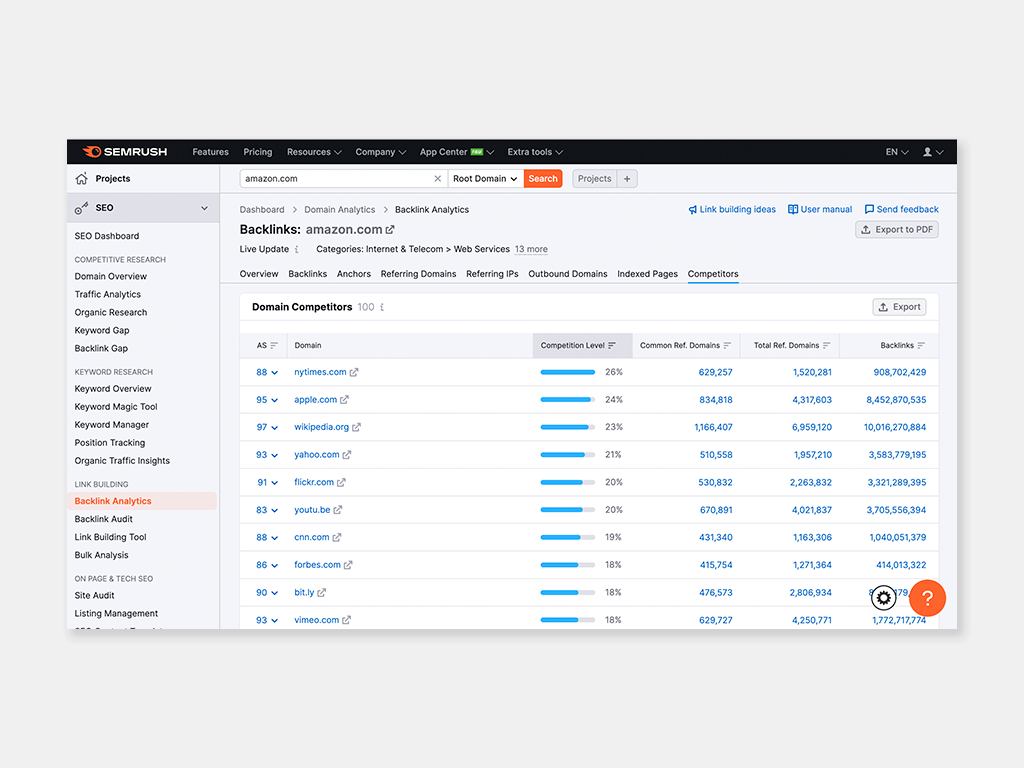 Use infographics
Infographics are becoming an increasingly popular link building method, and the demand for them has skyrocketed.
Important publications are publishing content with infographics on a regular basis and their readers love them too. Not only are they a great way to build backlinks, but they can also be used for driving traffic from social media as they are a highly shareable form of content.
Use a graphic design agency to create a great looking and high-quality infographic. You can then begin to outreach on platforms (such as Twitter) by contacting others that have previously shared similar infographics. Ask them to have a look over yours and if you're lucky they may even share it! Offer bloggers and influencers an infographic for free, which they can then use as part of their guest posts. Plenty of brands that you reach out to will gladly include your well-designed infographic in one of their articles. Infographics improve engagement, and brands know this.
Link Reclamation
A brand mention is exactly what it says on the tin, a mention of your brand but without a link back to your website. Link reclamation is a simple but effective method of backlink building.
Here's how to reclaim those links:
Use a tool, such as Buzzsumo, to find all your brand mentions.
Check that these mentions include a backlink to your website.
Politely reach out and ask them to link the content back to your website. (You may need to explain why this would be an advantage to their readers.)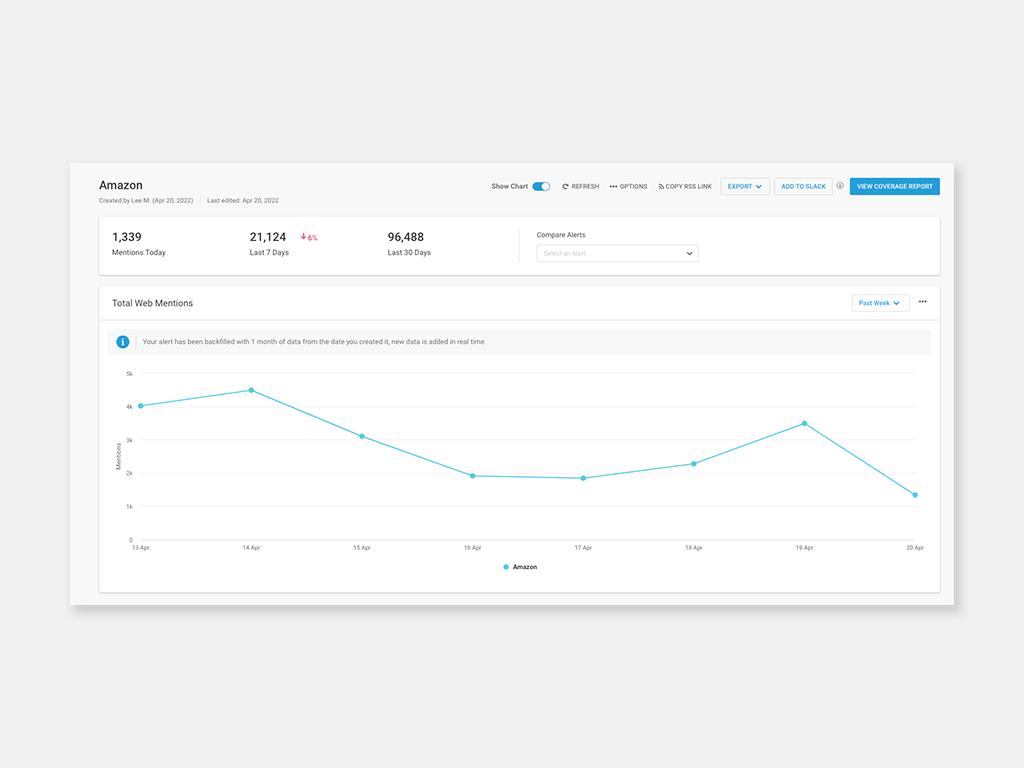 Guest blogging
Positioning your brand in front of your target market's eye can be done successfully with guest blogging. By tapping into an already established audience within your niche, you'll not only gain high-quality backlinks but also build your social media following, drive traffic to your website and introduce new users to your brand.
If you are going to use guest blogging as a backlink method, then you need to make sure your content marketing is of high quality, at least the same quality as it is on your own website, if not even better.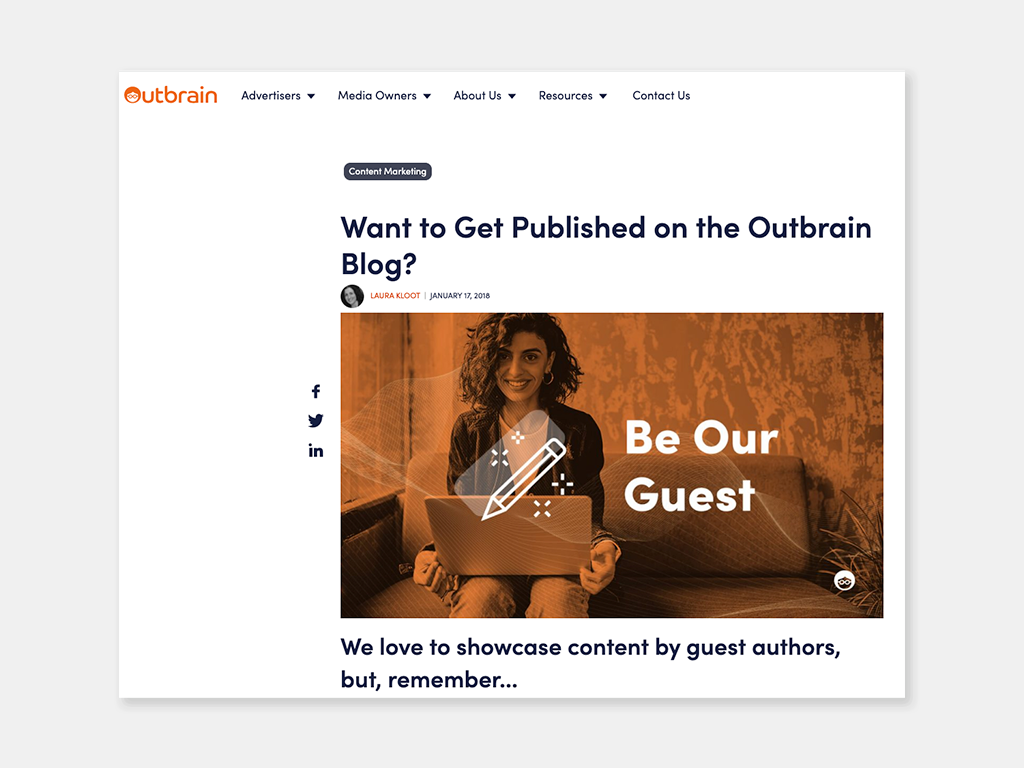 Fixing Broken Links
Broken link building is a lesser-known link building method. This involves finding 404 errors (or similar issues) for backlinks on websites and relinking them. Broken links can be found by using a broken link tool like Dead Link Checker. Simply put the website URL into the tool and it will crawl through this website and identify any broken links that need fixing.
Once broken backlinks are clarified, you can then proceed to outreach and politely tell the website or blog owner of the problem and make them aware of how this can be corrected.
As you have effectively done them an SEO favour, they may repay you by linking back to your website.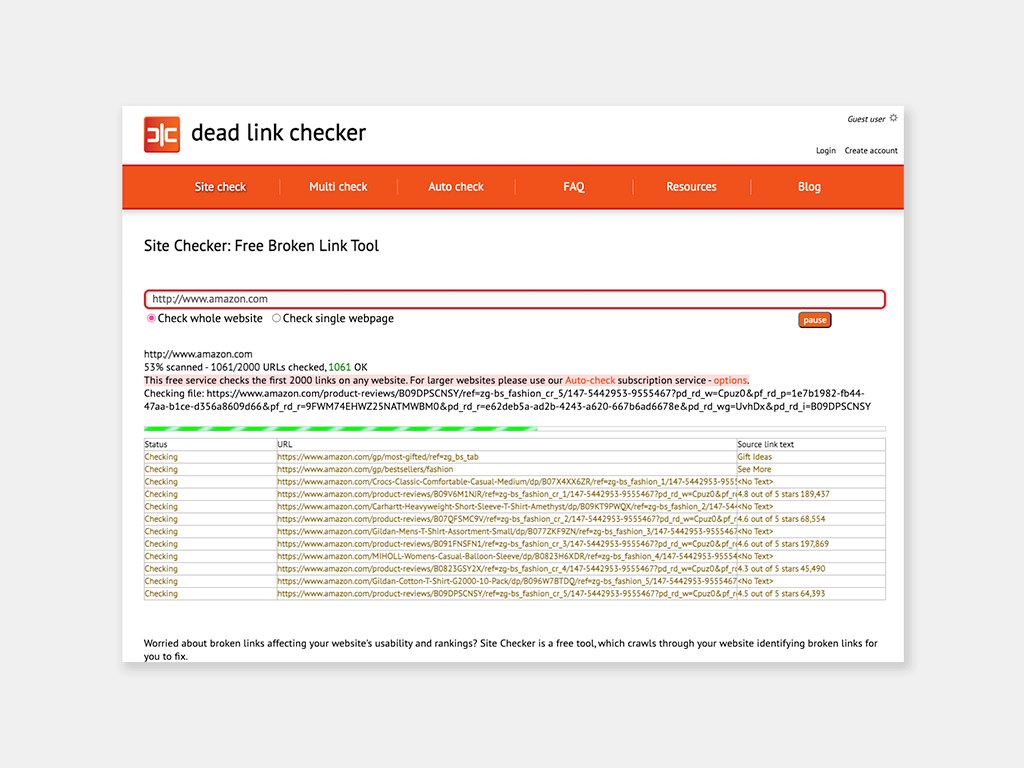 Engage with high-quality blog content
Commenting on blogs within your niche, with a valuable opinion and a link to your website works two-fold. You'll gain a backlink and readers will view your brand as a thought leader.
The key to commenting on blogs is to take the time to carefully read the post and add your opinions appropriately. Generic comments will just get ignored, make sure you are adding value to the post to really get noticed.
NOTE: This link building technique is not always the most viable and may only give you no-follow rather than do-follow links, which will give less value to search engines and won't make you speed past your competitors, but it may still bring some traffic to your website.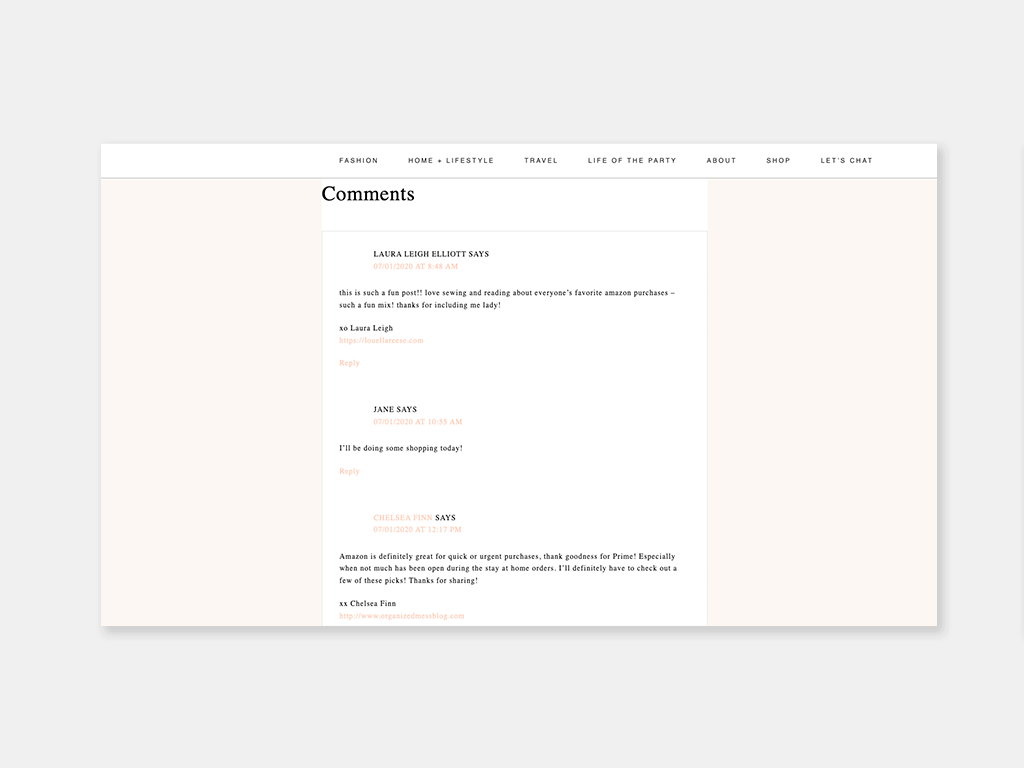 Outreach your best content
Share your content…everywhere! Utilise the power of social media marketing and content marketing to promote your best content to help with building those high-quality backlinks.
You can also use an influencer research tool to find those speaking about your niche and find people who would be willing to share your content and reach out to them. The more influencers and bloggers you reach out to, the higher the chance of getting your content shared.
Once you have established relationships with bloggers and influencers within your niche, this will be a much easier process for building high-quality do-follow backlinks.
Key high-quality backlink takeaways
High-quality backlinks help your brand to become a trusted source to search engines and beat your competitors to the top of SERP.
Consistency is key for your link building strategy; high-quality backlinks will help your brand:
Become a trusted source by search engines
Rank above your competitors on the SERP
Increase your social media following
Drive traffic to your website
Find out more about how we can help you to land these high-quality backlinks and help you to rank above your competitors – Get in touch!
Keep reading
We've got even more great content!