What is guest posting and what do you need to know about it?
22nd Aug 2022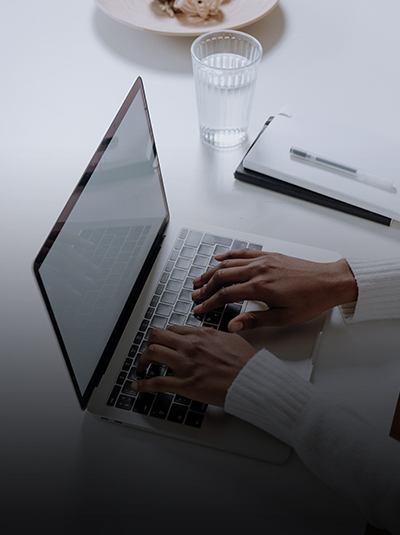 When surfing the web, you've probably come across more than a few blogs. Did you ever consider the company didn't actually write the blog? This is called guest posting or guest blogging.
In this article we are going to cover:
What is a guest post?
Why is guest posting important?
How does guest posting affect SEO?
Why is this important?
Tools that can help guest posting
Reminders of guest posting
What is a guest post?
A guest post (which can be called guest posting or guest blogging) is simply writing/publishing a blog or article for someone else.
Seems easy to understand.
You might think. Why would I write for another website? Or how does this benefit me?
But guest blogging is a brilliant way to build traffic toward a website. It can boost domain authority, by building backlinks, make your business more trustworthy within your desired industry, and be able to build strong relationships with other businesses.
Usually, guest bloggers or digital PR specialists will reach out and present proposals to websites within their desired industry, with the intent to expose their brand to a new audience, through backlinks. In short, you're providing content to someone in exchange for a backlink and potential traffic to your site. Also, guest blogging could be considered as a part of your content distribution strategy.
It's like a 2-way street; by helping them – you expand your audience.
Why is guest posting important?
Guest blogging is a good way to expose your brand as you are providing free content to media outlets in your industry. This will allow you to create a name for yourself with new readers and other leading publications. This will hopefully provide you with more traffic to your website.
Could you imagine your brand working with the bigger websites in your industry? This is a good goal to reach for. This would develop your reputation and push you towards becoming a bigger brand.
Why would a company ask a guest blogger to write a post for them? Well, it lightens their workload. Not only do they get free high-quality content, but it can also attract a new audience to their website.
How does guest posting affect SEO?
Guest posting can be tricky. Because you must be a very good blog writer to provide good quality content, which can educate and be good original information. But they don't always have to be organic. If you write about something which is relevant, and it is shared across a podcast or a popular media outlet. This could generate some traffic. Due to people seeing who wrote it and that people are talking about it. And those people who read into your work might potentially become loyal readers.
In fact, guest blogging is a very effective way to improve SEO performance.
SEO is very important because this is what helps your website rank on Google. The backlinks to your website will increase your authority score. This is one of the key factors based on what Google ranks your website on. Placing higher on SERPs means more people will read your work.
SEO is a broad topic, but we want to highlight keywords. They are key in SEO because they can make you target specific queries. When targeting these particular questions, you can drive more traffic to your website. It is important that you do some keyword research before writing your content.
Why is this important?
The average user won't go past the first 5 listings on the search results, SEO can help your website to be pushed up to the first 5 searches. Understanding what SEO consists of will help you develop your content so that your articles are more likely to rank better.
To make it clear we – haven't gone in-depth with SEO. But if you have a free 10 minutes, feel free to read our blog about the four pillars of SEO.
Tools that can help guest posting
You might be thinking. What tools will make guest blogging easier?
Here are a few tools you can use:
You will have to pay for some of these tools, but we highly recommend them. They are a good way to get backlinks, give you a clear view of the popularity and authority of the website, and have easy access to keyword research. These recourses also allow you to find guest posts. This could give you an idea of sites you can reach out to when writing.
These tools allow you to break down each part of SEO. You need to utilise it so when it comes to writing, you're able to reach a wider audience, and funnel more traffic to your website.
Reminders of guest posting
When writing guest posts, you need to be smart with what you write. Make sure you link your work to yourself. And the website you're writing for doesn't remove the links to your website.
They do have the right to, but it is important you don't let them do it. You would lose all backlinks to your website and all recognition for your work. Which no one wants. You might have well written them a free guest blog.
One way to do this is to ensure that you try to develop a good relationship with the content managers of the website. This will provide you with more opportunities for them to keep using your content and give you some recognition for your work.
You need to make sure you do a lot of research because this will give you a good starting point when it comes to writing the content. Well-done research allows for your content to be higher quality and rank better on Google.
If applicable, make sure you encourage readers through CTAs within content, but be wary of overdoing it – you don't want to be too salesy.
Finally, make sure your work is one of a kind.
Keep reading
We've got even more great content!