How to distribute your content effectively?
6th May 2022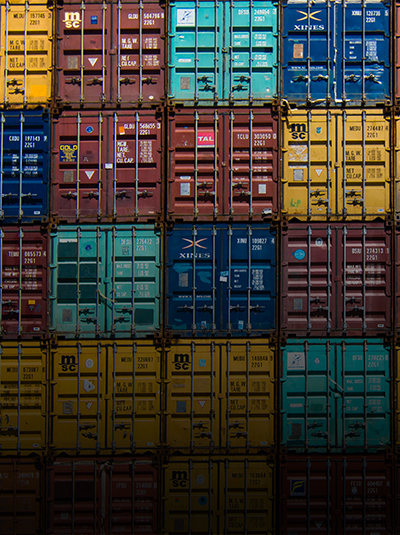 Content marketing has become one of the most important parts of any marketing strategy. Not only is it one of the key SEO ranking factors for Google, but also around 97% of marketers report that their businesses use content marketing as a part of their marketing strategy.
Almost 100%. Sounds a bit mental, but with great popularity and the incomprehensible number of content pieces – comes great responsibility. It's not enough to just produce sh*t hot content, you also need to know how to get it seen.
So, to help your content get noticed – we've prepared a quick guide to get you up to speed with the ins and outs of content distribution.
What is Content Distribution?
Content distribution is the method by which you get your content in front of your target audience. It's usually encircled by a distribution strategy, which most of the time includes various promotion processes through owned, earned/shared, and paid channels.
Some of the channels may include social media, SEO, PPC ads, influencer marketing, email newsletters, blogs, digital PR outreach, etc.
What types of content can you distribute?
Before diving into content distribution, it's important to learn the rules of the playing field. There are numerous formats of content that you can produce. But keep in mind that different types of content require tailored distribution plans.
Some of the content formats may include:
Infographics
Blogs
Ebooks
Data and/or research studies
Pillar content
Templates
Landing Pages
Podcasts
Videos
Newsletters
As you could guess, you won't be distributing videos the same way you're sharing blog content. Distribution strategy mainly varies based on your KPIs, target audiences, and content formats.
Let's put things into perspective. Imagine that you're trying to distribute a podcast.
You will probably upload it to YouTube, Spotify, Apple Music, Soundcloud.
Then possibly cut the podcast down into quite a few short videos (30-60 seconds) and share it on social media (these channels would vary based on your audience).
You could also create a blog covering some of the topics mentioned in the podcast, more in depth. To interlink your content even more.
Understand the way your audience consumes content, to be able to reverse engineer your approach effectively.
Content Distribution Channels
Any channels, platforms, or media through which you share/publish your content are considered the content distribution channels. It all widely varies depending on the form of your content, the resources at hand, and your target audience. Although, most channels can be classified into three categories:
Owned Channels – platforms that are owned by your business (blog, mobile app, email, etc.)
Earned/Shared Channels – platforms owned by third parties that you can publish on (guest blogging, digital PR outreach, social media communities, etc.)
Paid Channels – platforms for which you need to pay to promote your content (Google PPC, social media advertising, influencer marketing, etc.)
Owned Channels
Owned channels are probably the most important distribution channels. These are the platforms that your business owns and has control over. They include anything from your own social media accounts to your email newsletter.
Having strong owned channels allows you easy access to your audience and data insights. Always try to utilise earned/shared and paid channels to funnel traffic into your owned channels.
Earned/Shared Channels
Third-party sources that allow you to share and publish your content for free – are considered earned/shared channels. In its essence, these channels include guest posting, online communities, or media mentions.
These channels are especially useful in building high-quality backlinks, to boost your website ranking. But are also important in increasing your website traffic and brand awareness.
Although, the biggest drawback of earned channels is that you lose control over your content. It becomes much harder to update outdated content, as well as not having access to valuable data. So, invest in these channels with a grain of salt.
Paid Channels
As stated in the name, paid channels require you to open your wallet. It's probably the most complicated distribution type, considering there is money involved. Paid channels require excess planning, but also offer concrete & measurable results.
Whether you're investing in influencer marketing, paid advertising, or sponsored content – it's crucial to execute correctly. These channels can boost your website traffic, or campaign results exponentially.
Building a Content Distribution Strategy
Like with most things in marketing – there should be a strategy. And that doesn't skip distribution either. So, how do you build a content distribution strategy?
Know your audience
Decide what content to distribute
Pick out the correct channels
Set achievable goals
Tailor your content based on distribution channels
Assess your results
Know your audience
If you want your content to be well received – you need to know who you're talking to. This is one of the KEY things in business & marketing. Understanding your target audience is essential to know what type of content to produce, where to share it, and how to present it.
Looking into the buyer's journey, search intent, and where your audience hangs out online is a good place to start.
Decide what content to distribute
If you already have a library of content – this is the time to go back, update, and decide what's still relevant and worth sharing. It's worth revisiting your old content and redistributing it, to get the most ROI out of it.
Think about content like any other product. Even though it's a part of marketing – it still needs to be marketed itself. Try planning your content and distribution together. They should be two sides of the same coin.
Pick out the correct channels
As we've previously mentioned – different formats of content need to be distributed differently. It all comes down to your content, audience, and resources at hand.
Matching content with the correct channels is a lot like putting together a puzzle. You can't brute force a puzzle piece to fit, nor can you shove content where it doesn't belong in. Pick out your channels carefully and with a lot of thought, especially if they're paid. You do not want to be wasting time and money on lacking results.
Set achievable goals
Simply put, without goals you can't measure whether you're getting results. Once again – it all depends on your audience, channels, and budget. The way you track social media, won't be the same you track organic traffic.
Keep note of what you're trying to achieve while creating the content. Then match your wider business objectives with distribution goals.
Tailor your content based on distribution channels
Ideally, all content should be tailored depending on which platform it is on and what part of your target audience you're speaking with.
Long-form written content may work for your blog or newsletter, but you can't really share that on social media. In this case, why not try summarising your newsletter and share it as a 30-sec video on TikTok? Or create an infographic with the key takeaways and put it out on LinkedIn.
There is an enormous number of ways to repurpose your content – let your creativity shine.
Assess your results
Lastly, you need to measure your results against your set goals. As most of you will know – data is extremely valuable in marketing. Capturing, measuring, and analysing data to gain actionable insights will only improve your content ROI going forward.
Google Analytics and Google Search Console are some of the best tools for tracking your results out there.
Content Distribution Tools & Software
With the ever-increasing digital marketing industry – more and more tools are being developed to help. And that includes distribution. So, here are some of our noteworthy mentions:
Key Takeaways
Sadly, there is no set formula we can present you for content distribution. It all highly varies based on content, budget, and target audience. The best way to get the most out of your situation is to set a distribution strategy.
You need to find ways of distribution that fit your business & audience specifically. Always try to experiment and a/b test new ways of publishing and most importantly tailor your content accordingly.
Keep reading
We've got even more great content!