Ways to increase website traffic
31st May 2022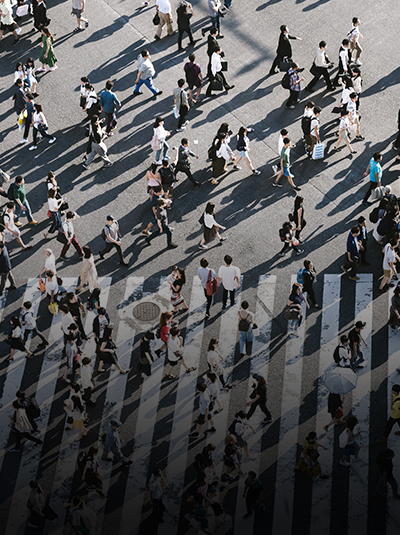 If you've been around marketing – you'll probably know that one of the most popular tactics to increase website traffic is SEO. But purely relying on SEO to bring traffic to your website can be a bit risky. Considering how much power Google's algorithm changes would hold over your organic traffic funnels.
Think about it in similar terms to business. You rarely ever want all your profit to come from one source – it's the same with website traffic. Diversifying your methods of bringing in traffic can only improve your results.
In this blog, we're going to cover worthwhile marketing strategies that can increase your website traffic. As well as protect you from rogue algorithm changes!
SEO
Even though we've just said that purely relying on SEO is not the greatest of ideas – the keyword is 'purely'. SEO can be improved and become safer from algorithm threats if done alongside other strategies. Nevertheless, it's still an extremely important tactic to increase website traffic and shouldn't be ignored.
So, what can SEO do for you? Firstly, you should be aware of the Four Pillars of SEO. They cover: On-Site SEO; Off-Site SEO; Technical SEO; Content.
Out of the four, on-site SEO & technical SEO are the ones to focus on (since the other 2 are more intertwined with content marketing and digital PR – we'll cover them more in-depth later in the blog).
Optimising your website for on-site SEO will allow you to ensure your website is easy to navigate for users and search engines alike. Not only will it let your business be discovered more easily but it should also bring in higher quality leads.
While technical SEO will help you sort out the back end of the website. You may say, 'oh why does this matter if no one ever looks at the back end of my site?'
The answer is simple – Google does. More specifically, 'crawlers' that are search engine robots that search, index, and rank the bigger part of the internet.
Optimising for technical SEO can help your website become more mobile-friendly as well as increase website speed – which are some of the most important improvements for modern websites.
Content Marketing
There is a very high chance that if you browse online, you've read a blog at least once. That's considered one of the content marketing examples. The main idea behind it is to provide value to your target audience by producing high-quality content.
Let's take the think3 blog as an example. We're writing blogs on marketing, branding, and website development related topics. Mainly focusing on evergreen content that genuinely educates people, targeted at our target audience. With the hopes of getting our name out there, increasing website traffic, and scoring new leads.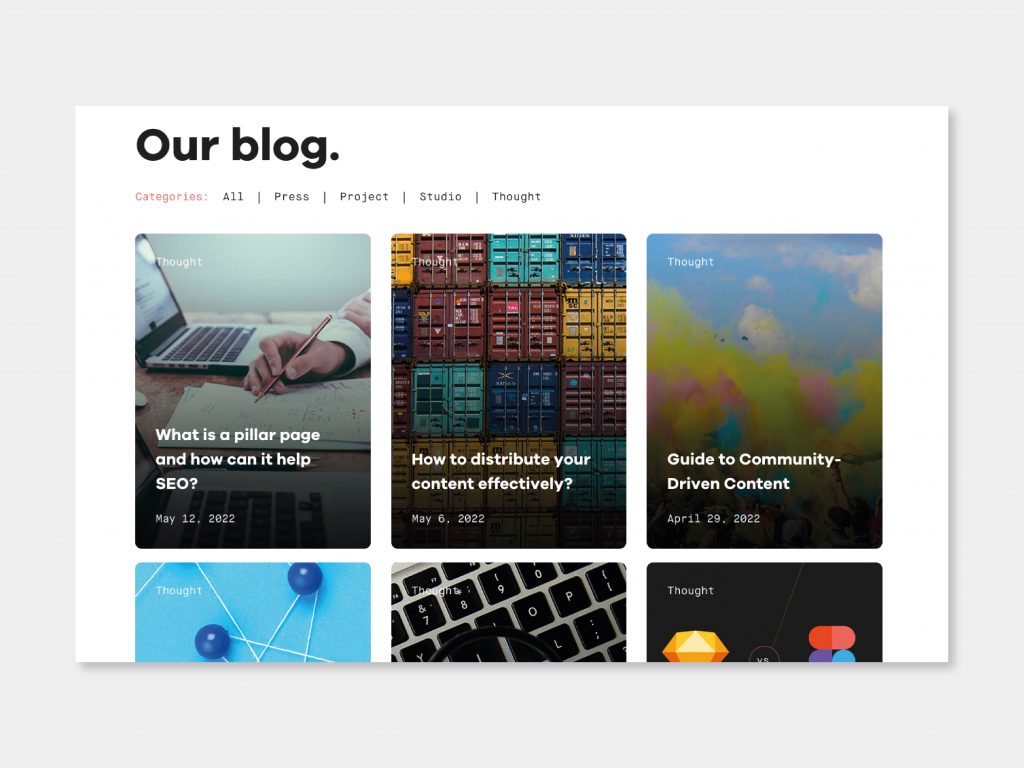 Of course, content marketing does not end with blogs. You could be creating YouTube videos, hosting a podcast on Spotify, or creating downloadable eBooks – as long as you stick to providing educational or entertainment value.
Content marketing can also remain quite a cost-effective strategy. Especially if you invest in targeting long-tail keywords that have less competition (you'll need to learn how to do keyword research for that). Although, to stop the cost of content from skyrocketing you should have a good grasp of it internally.
Paid Advertising
SEO & content marketing are effective strategies but can also take ages to provide you with results. You're playing the long game with them. But if you're more interested in quick and easier to control results – paid advertising is the way to go.
With paid advertising, you've two main routes to take: search engine and/or social media advertising. The market leaders for these are somewhat obviously Google & Meta.
So, let's start with Google PPC. Of course, you can also advertise on other search engines. But most of the time increasing Google's ads budget will leave you better off than putting the same amount of money on something like Bing advertising.
Google's offering stretches across paid search ads, YouTube ads, and much more. To be able to meet as many different businesses' needs as possible. If you're looking to get started check out our blog on 5 tips to optimise your Google Ads.
Alternatively, looking into social media advertising on Facebook or Instagram can help you target your ideal customers on their favourite online platforms. But remember, that you don't have to stick only to paid advertising with Meta. Depending on your target audience, investing in Snapchat ads or Reddit advertising can leave you better off.
Paid ads are especially useful for generating instant results a.k.a increasing website traffic – the outcome mainly depends on the size of your budget (increasing your Google Ads quality score can make your budget last longer) & the way you optimise your advertising targeting. But if you're just starting and aren't too sure how ads work, start with a small budget to test out the waters.
Email Marketing
It's estimated that on average email marketing provides $36 ROI for each $1 spent. As cost-effective as it gets. Not only is it considered one of the most efficient marketing strategies, but it also provides you with a direct line of communication with your audience.
Additionally, email marketing relies on 1st party data. That means you'll need to collect email addresses yourself. This puts you in an advantageous position – since no one will be able to take this away from you.
What do we mean by that? For example, you've built TikTok following of 50k people, but your account gets banned. Most of the followers will become beyond recovery. But with email marketing, it's simply not the case. You can safely store your audience data, as long as you follow General Data Protection Regulation (GDPR) & The Data Protection Act.
In other words, you're removing outside factors from affecting your ability to talk with your audience.
Moving forward, email marketing allows you to build stronger long-term relationships with your customer base. If done correctly, it will increase customer loyalty and can help you turn your customer into repeat buyers.
Keep in mind, that email marketing is similar to content marketing in the sense that you still need to provide value (no one likes getting spammed with irrelevant emails to their inbox).
The best way to think about it – show value before asking for something in return, i.e., send out valuable emails before asking for your audience to visit your website.
To make it easier for your audience to follow through to your site – make sure to correctly link relevant web pages, blogs, your social media profiles, etc. in your emails.
Social Media Marketing
Another approach to increasing website traffic is meeting your customers where they are. In this case, that's social media. We've mentioned similar reasoning near paid social media advertising, but now we're going to cover how organic social media management can help you funnel traffic back to your website.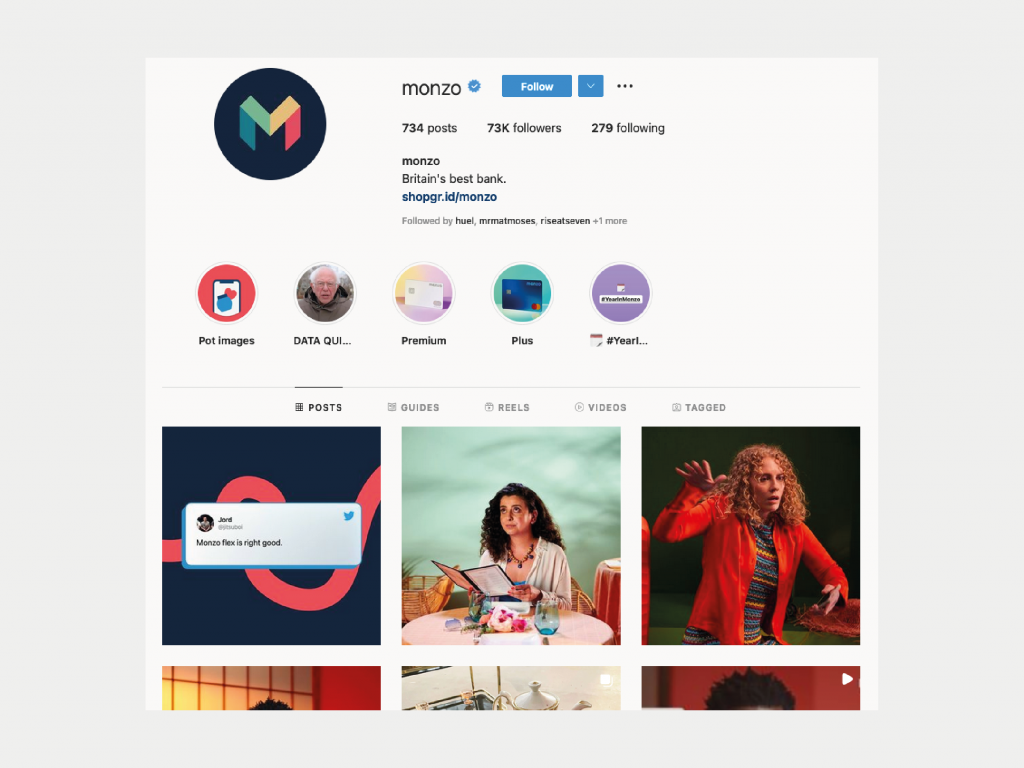 Firstly, it's important to be active on your chosen social platforms. If you're not posting content, replying to comments, and interacting with your audience – no one will pay that much attention to you. Without having an engaged audience it's more difficult to gain new traffic.
You should avoid taking a 'cold sales' approach as well. People are not ignorant and can see straight through tactics like that. The only thing you will achieve through pushing down sales messaging is losing respect for your brand and becoming more distant from your audience.
People go on social media for entertainment. That's what you should focus on. Provide your audience with interesting content. Sharing your blogs could also add to your distribution strategy.
Backlink Building
As we've mentioned above, backlink building tightly overlaps with one of the four pillars of SEO (Off-Site SEO) as well as digital PR. Establishing backlinks from high authority websites increases your website authority. This helps SEO and in turn, can increase your web traffic even more.
Alternatively, you can gain more traffic without involving SEO. By doing outreach you can land your links on various publications – that your target audience reads. And believe it or not, people do click on links in articles they find relevant to them. Feel free to read our guide on link building strategies that land high-quality backlinks to learn more.
So, by acquiring high-quality PR placements you're capturing potential customers' attention AND increasing your SEO potential.
Guest Blogging
By implementing a guest blogging strategy, you're effectively borrowing another audience to either reach them with your message, content, or brand (most likely all of them).
Although, it can get quite complicated to get your blogs published on more established websites. So, how do you get your content shared?
Above all – produce high-quality content. Everyone is looking for it and it takes a lot of time to produce well-researched & original content. And most importantly, you're offering this up for free.
In other words, you're creating a win-win situation. You'll get your content shared and continue establishing yourself or your business as thought leaders – the publication will gain free and high-quality content to serve to their audience. Which will eventually help you funnel more traffic to your website.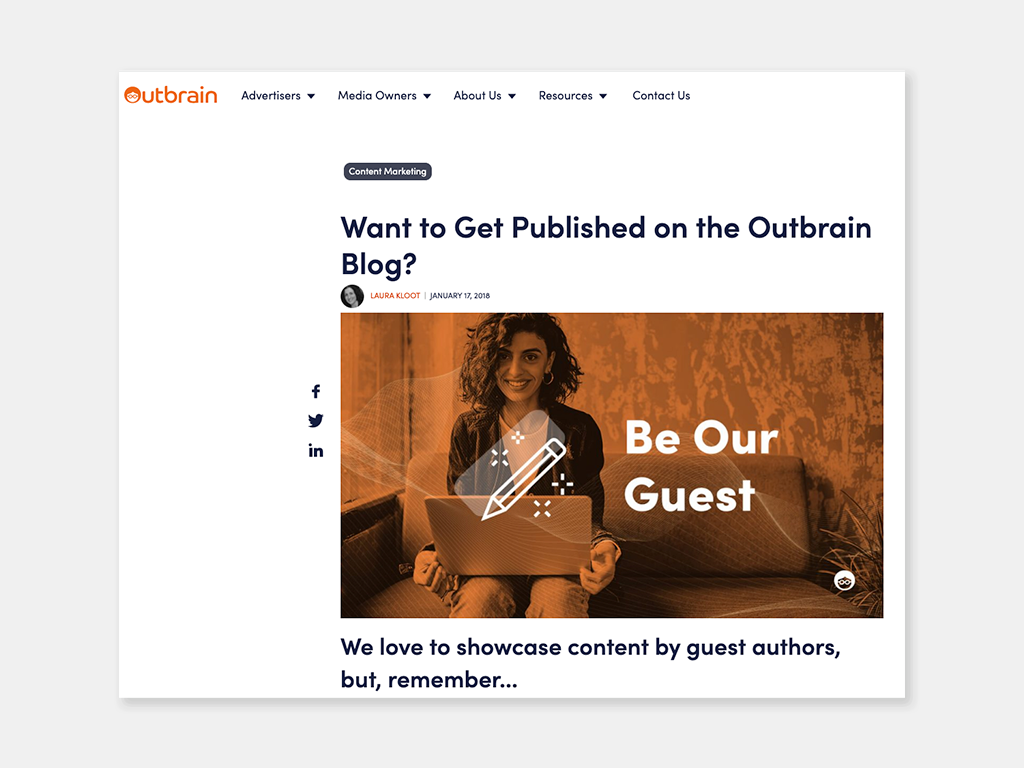 TIP: Here is the list of over 300 websites and blogs that accept guest blogs.
Final Thoughts
We've covered some of the most important strategies to increase your website traffic.
From SEO, content marketing, and social media to email marketing and digital PR.
It's important to remember that these tactics work best hand in hand (like SEO & digital PR). When planning a strategy try to cover yourself from all angles and not rely on one source for all your website traffic.
Finally, if you've decided to invest more in content marketing – you should learn more about topic clusters and pillar pages. They can not only help you drive more traffic but also boost your overall content quality and all the positives that come with it!
Keep reading
We've got even more great content!