How to Land Editorial Links?
8th Jun 2022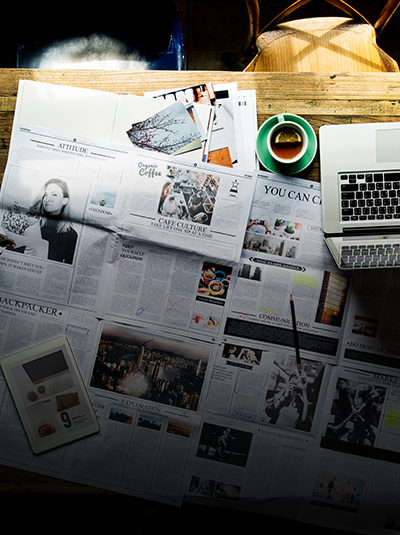 Landing editorial backlinks is music to the ears of any SEO professional. Search engines place primary focus on the quality of the websites linking back to yours rather than the quantity of links. Catering your link building strategy to land high quality and editorial links, will help to increase your website's overall domain authority and land you that top spot on SERP.
What are Editorial Backlinks?
Editorial backlinks are landed by editors organically linking back to your website's content on high authority websites and publications. These types of links are not outreached or paid for.
By publishing trustworthy and valuable content, publications are more likely to want to talk about and share your content. Editorial links will usually come from large, national, or global publications but can occasionally be landed in more niche publications that relate to your target audience. The more impressive metrics from the linking website, the more trustworthy your brand becomes and the higher you will rank on search engines.
Examples of Editorial Links
A link from a news publication with a link and reference to your website
A published research piece that links directly back to your website as the resource
A roundup piece that features your business with a backlink e.g. 13 best coffee subscription services for your morning caffeine fix
An interview that was published with a URL link back to your website
A blog post linking back to your website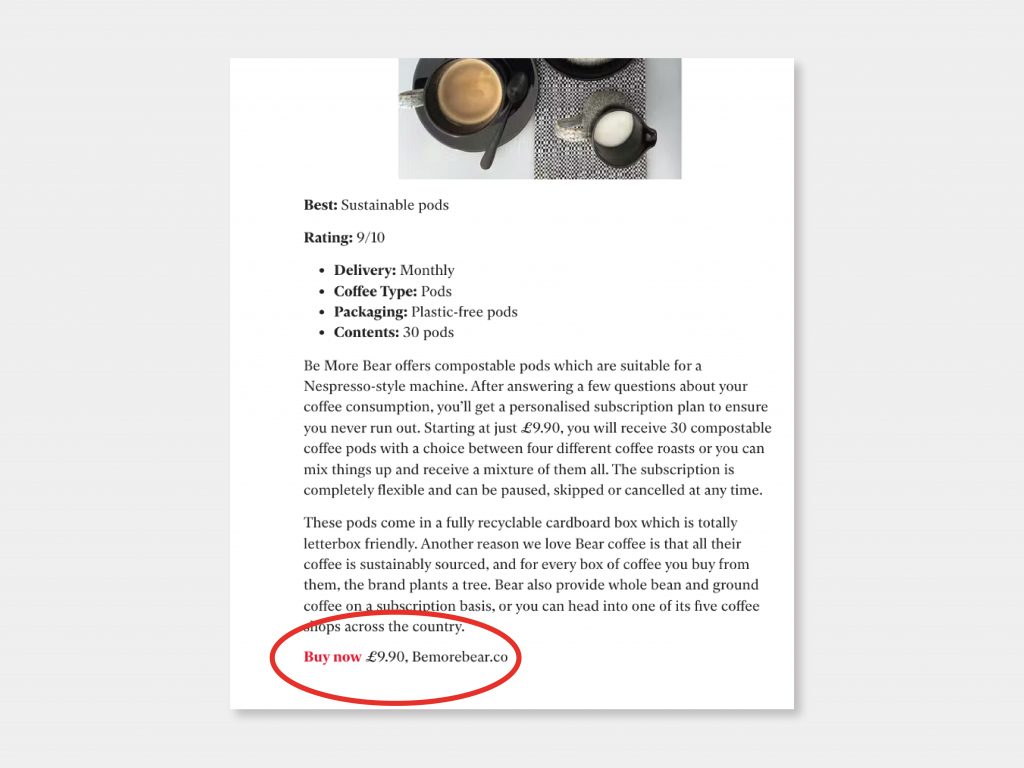 How to Land Editorial Links?
Create valuable content
Creating valuable and newsworthy content will appoint your brand as a thought leader and a reliable source to link back to. Look to create evergreen content, this will keep your content relevant and continue to help with building those backlinks.
(Evergreen content – content that is 'fresh' for the reader and remains continually relevant)
Quality is key, your content should be easy to read, follow and simple for people to share. Pay close attention to your headline as this will be how you draw in your audience; you also need to make sure that your spelling and grammar are on point.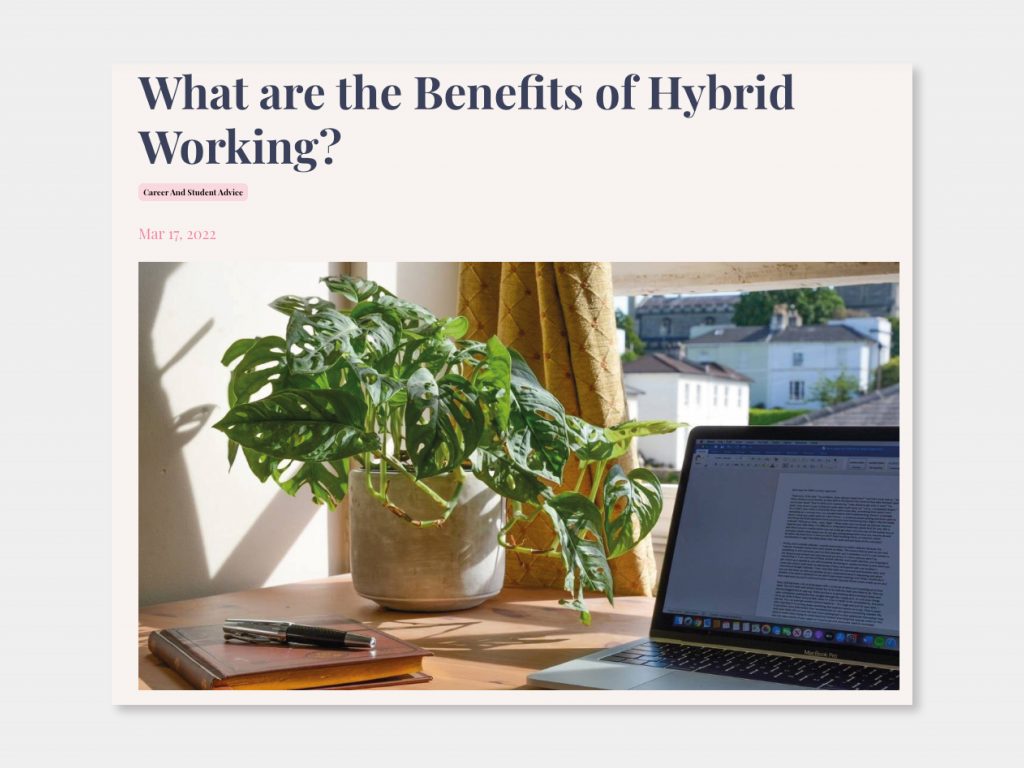 Keep your content up to date
Why would an editor link back to your website's old content if there are more up to date and effective pieces out there?
You not only need to focus on the quality of the content you are creating but also, keeping it up to date and relevant is crucial for continuing to land editorial links. Fresh content will degrade over time and will become stale when a relevant query is searched.
Take the time to re-assess your previous content and see if there are any updates which can be made to keep it fresh.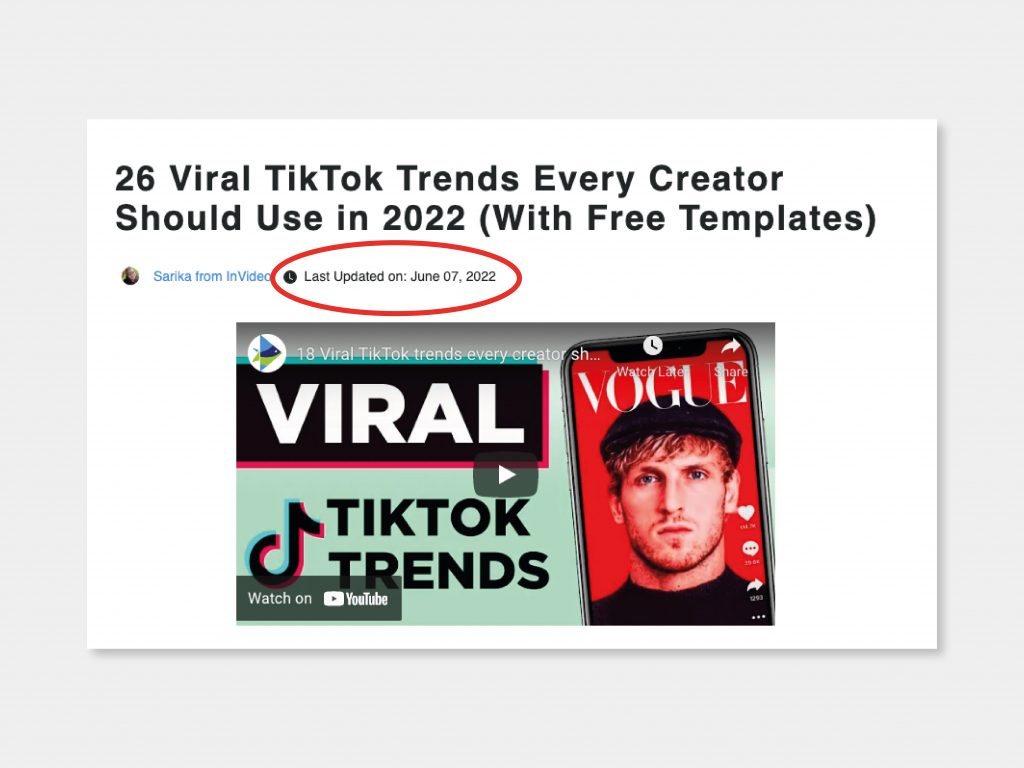 Publish studies and infographics
It is customary for editors to link back to the sources where they acquire facts or statistics. Including your own studies in your website's content that will significantly increase your chances of landing more editorial backlinks.
Conducting studies can be costly and time-consuming. However, if you look to create something like a poll or Google form survey, you can use your findings to create your study and publish it on your website.
Creating an infographic in addition to your study will attract the attention of editors. When searching for information, many internet users prefer to view visual information rather than reading a long body of text.
What's an infographic?
Infographics are large, usually colourful images containing useful information and multiple factors. These can be figures, statistics and other types of information which are fun and well-received by internet users.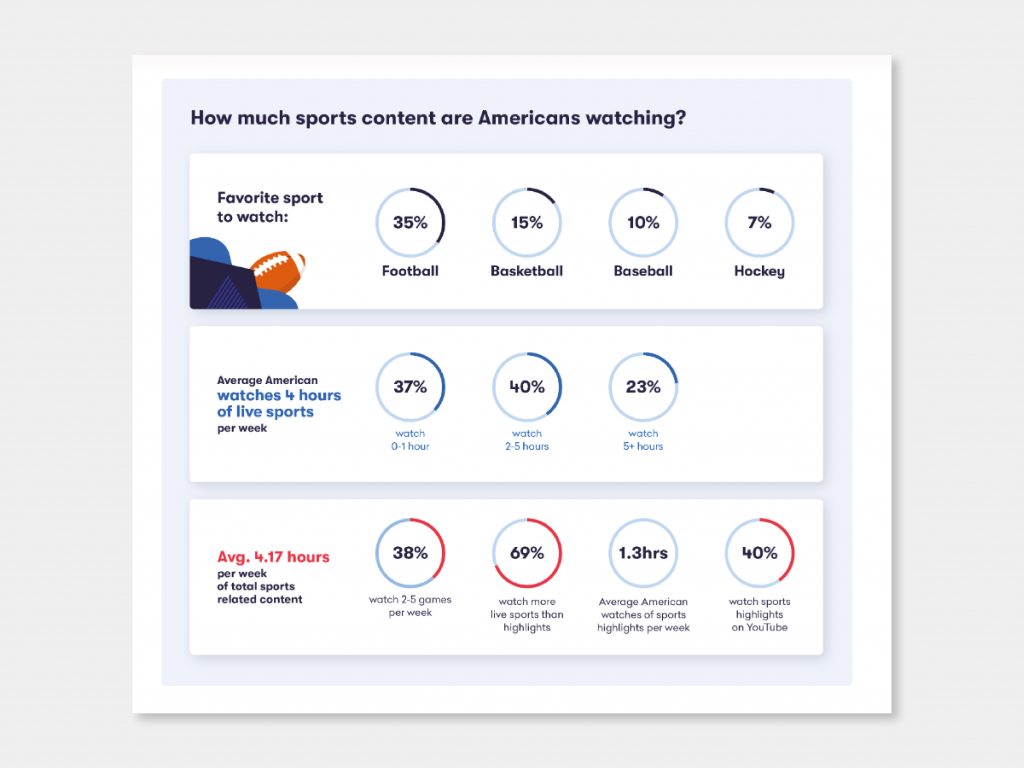 Promote your website
If your website is only generating a handful of traffic, then there is a chance it can become overlooked by editors when searching for their sources. Social media posts that include links are a great way to get your website out there and give the piece the potential to be shared among users. Instagram now allows anyone to link back to their website via their stories making it easier to promote your website. 
Additional ways to promote your website are by guest blogging and starting an email newsletter. Alternatively, you can also investigate paid promotional methods using Google Ads, Facebook Ads, Twitter ads etc.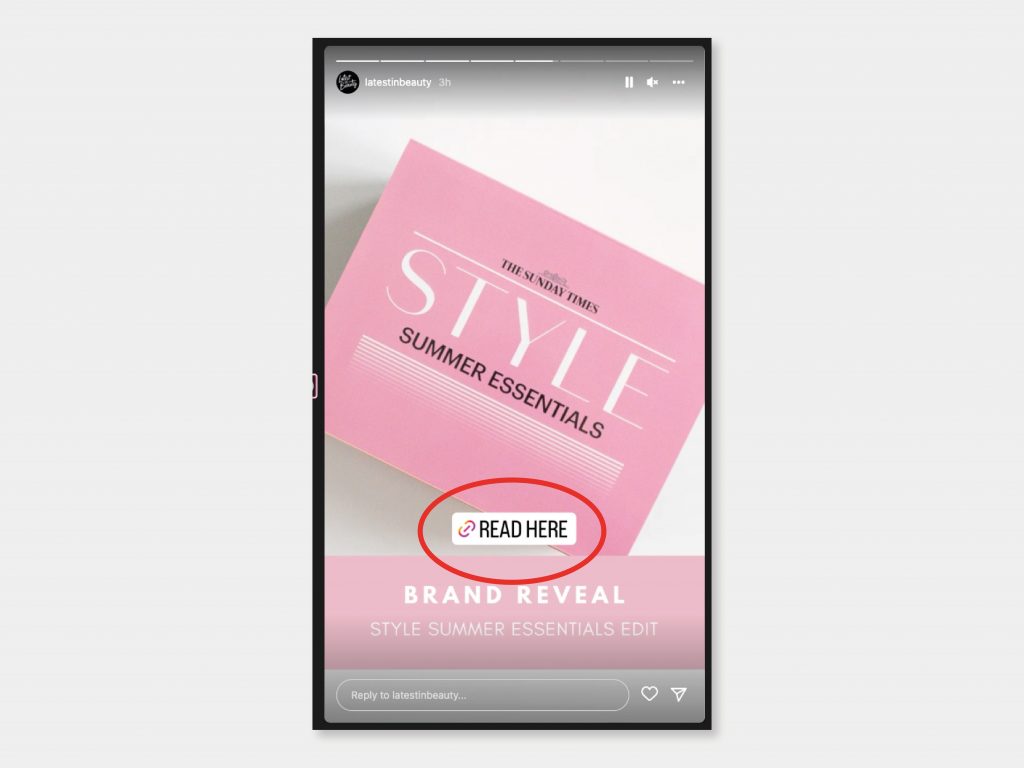 Get your Digital PR team involved
A Digital PR professional's job requires them to speak to and build relationships with editors of various types of publications. Although they might not ask directly for backlinks, ask them what kind of content is newsworthy and how high your chances are of getting a backlink from your target publications.
Once this relationship is built, sometimes editors will go directly to the Digital PR professionals for their sources which is a great way of gaining editorial backlinks.
This is where SEO and Digital PR go hand in hand.
Use #journorequests & #PRrequest
Twitter is a great way to find journalists looking for sources for their current pieces. Searching for #jounrorequest or #PRrequest and you will find the most recent stories and source requests from journalists. This does however require a little outreach, but it can be as easy as replying or sending a DM.
There are also tools such as HARO and Source Bottle are top resources for building editorial links. These will send journalist requests in your chosen categories, directly to your inbox for you to reply to instantly if you have the relevant information.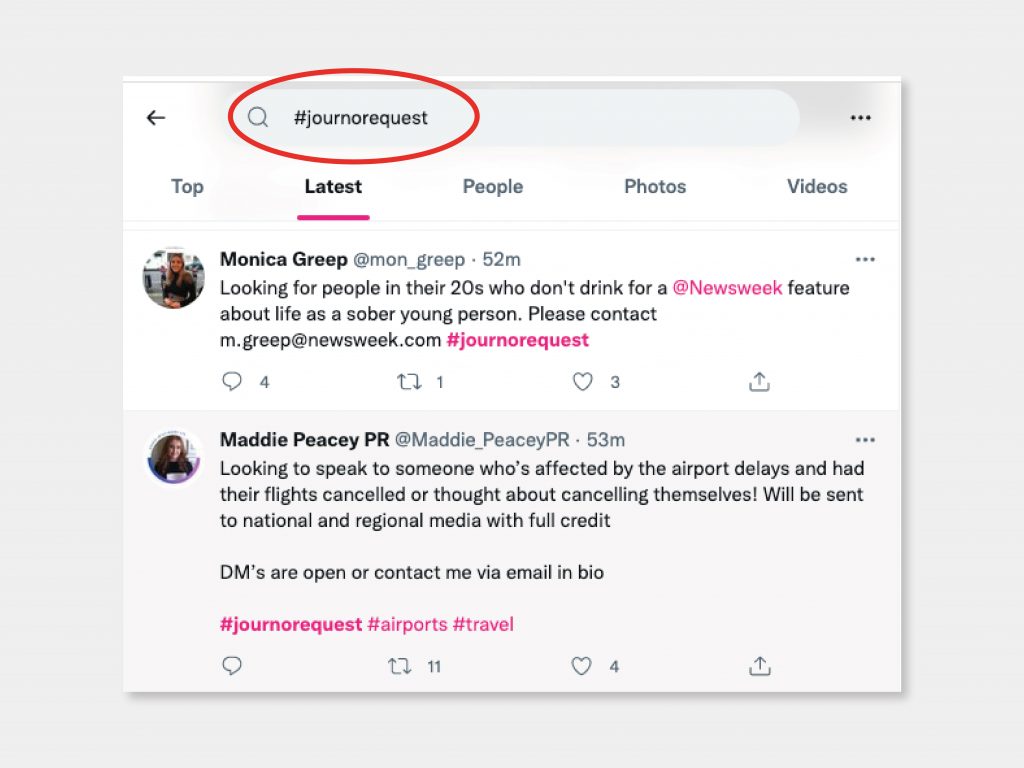 Editorial vs Outreached Links
Manual links are some of the most common types of links in SEO. This involves manually outreaching out to news publications, guest blogs, and website owners asking them to link back to your website.
This relies a lot on research and making sure you are reaching out to the right publications within your niche. You need to provide them with relevant information along with a motive to link back to your website.
Editorial links are a lot harder to land than manual outreached links, but therefore editorial links are more valuable for SEO.
How easy is it to gain editorial links?
When it comes to SEO, landing high-quality links that haven't been asked for is a huge goal but it's not always easy to achieve. Bigger brands tend to land these types of links easily, but smaller businesses must graft a lot more and build editorial links over a longer period of time.
If you can successfully create quality content to land these high-quality organic links, this will remove significant amounts of pressure from manual outreach.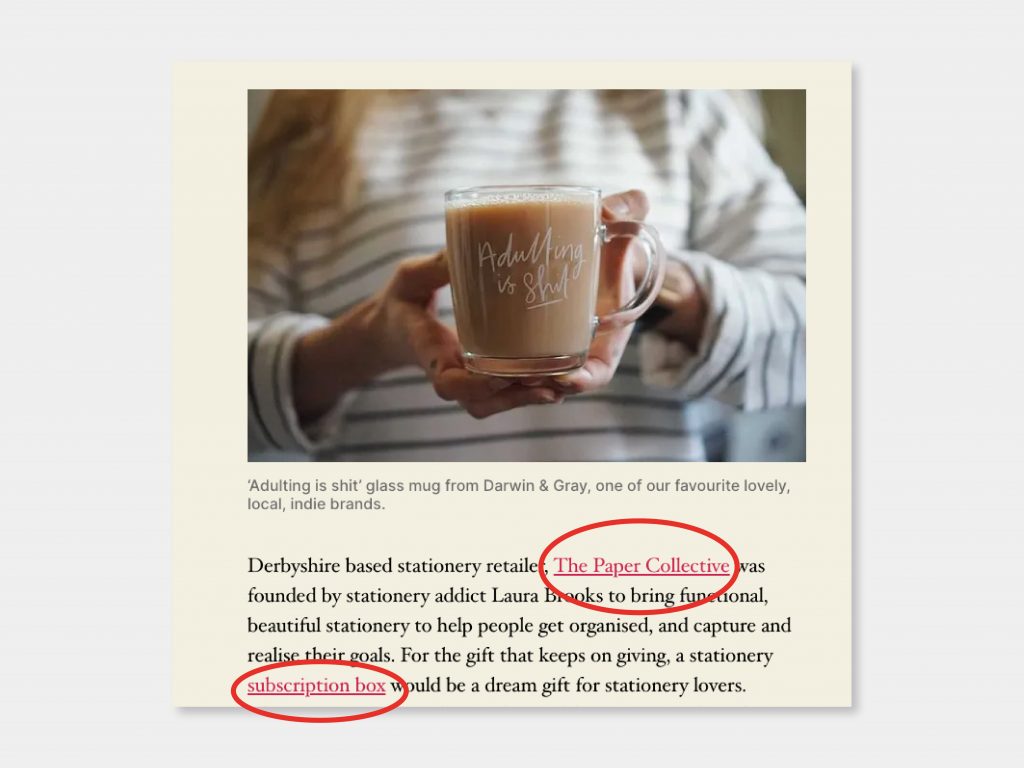 Key Takeaways
Editorial links are completely organic & high-quality links which haven't been outreached or paid for
SEO love editorial links. As it shows your brand as a trusted source, helping your website to gain authority and that top spot on SERP
There are several reasons editorial links are crucial for SEO and should be a key part of your strategy
Manual outreach is a much easier way of landing backlinks however, editorial links hold far more valuable
Keep reading
We've got even more great content!