Eclipse Technology
UK's leading supplier of Diagnostics tools
The brief
Eclipse Automotive Technology is the UK's leading supplier of diagnostics tools for large and small commercial fleets.
We were worked closely with the team at Eclipse Diagnostics to create a bold new evolution of the Eclipse brand and the design and development of their new website; helping to position them as market leaders with their sector.
Visit project
The solution
Working with the Eclipse team we worked through evolving the brand into a bold new identity creating a series of brand devices which help to represent the diversity of Eclipse's offering whilst creating consistency and own-ability amongst it's visual language.
We also helped to further develop the colour palette, typography, tone of voice, visual style and the overll brand strategy.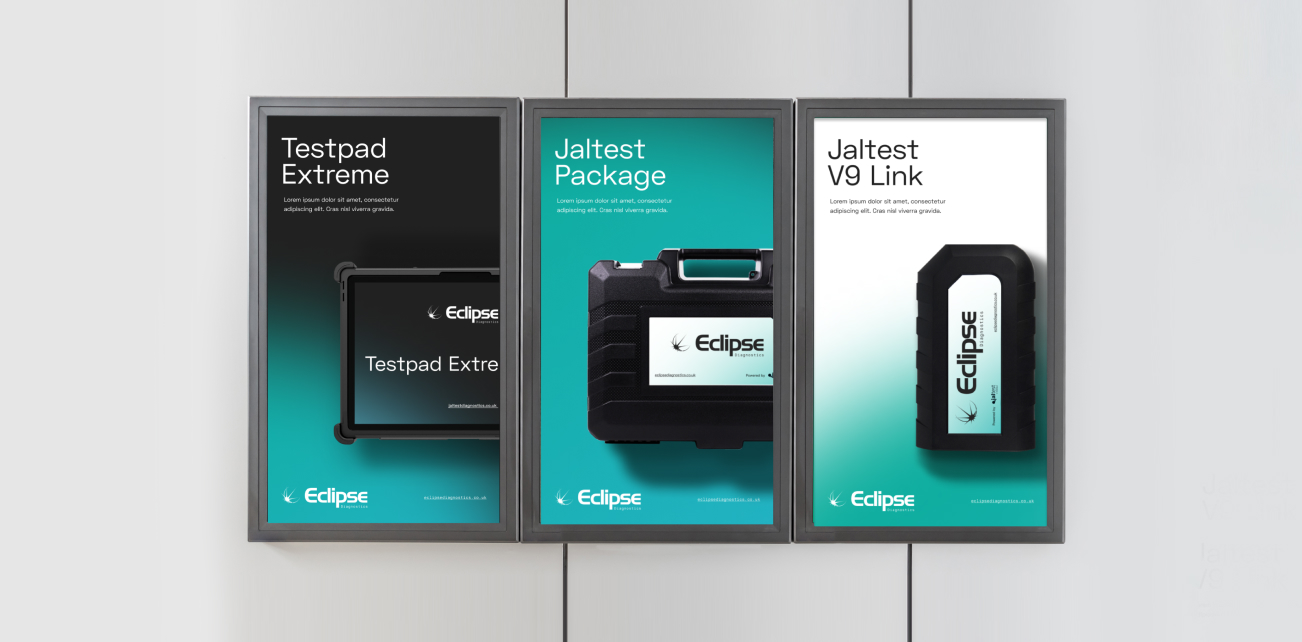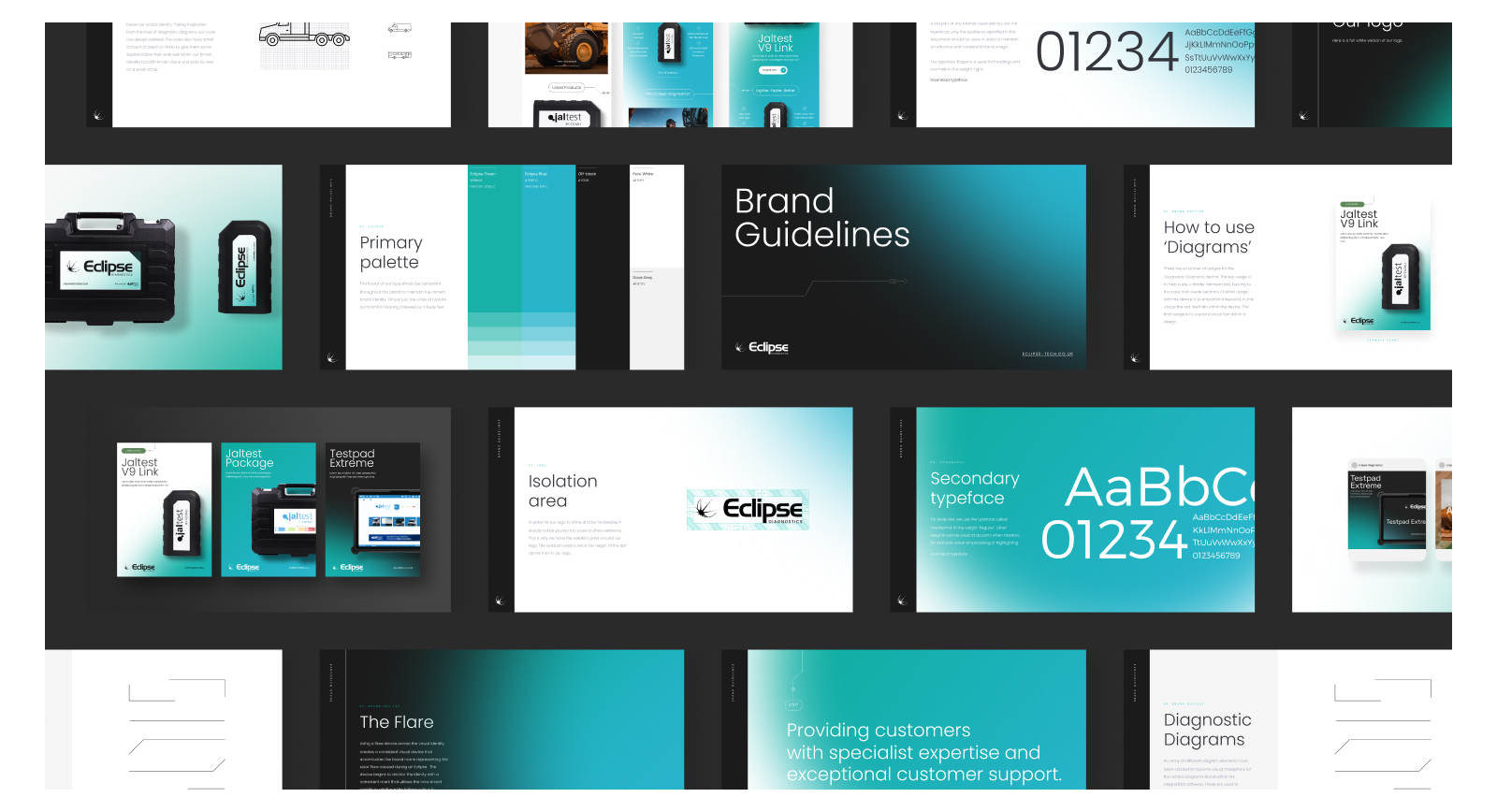 Defining a bold new identity
Eclipse's new design language captures the balance of advanced technology and the people behind it. Our colour palette and use of gradients is informed by the concept flare of an Eclipse. These were employed to create a bold contrast between the dark and bright brand colours – conveying a sense of technology. The moving Flare gradients device bring a sense of dynamism to the identity; constantly in flux and always shifting.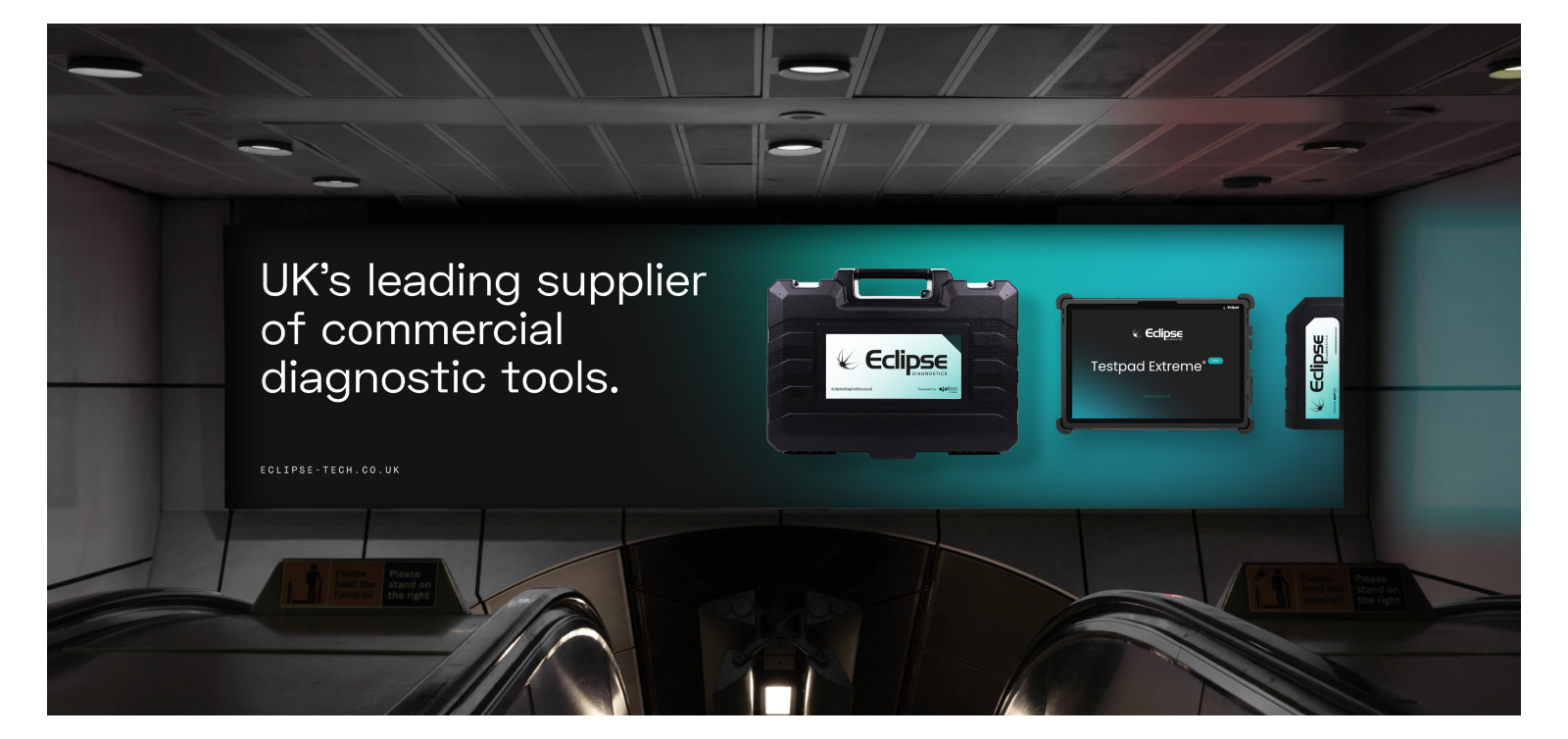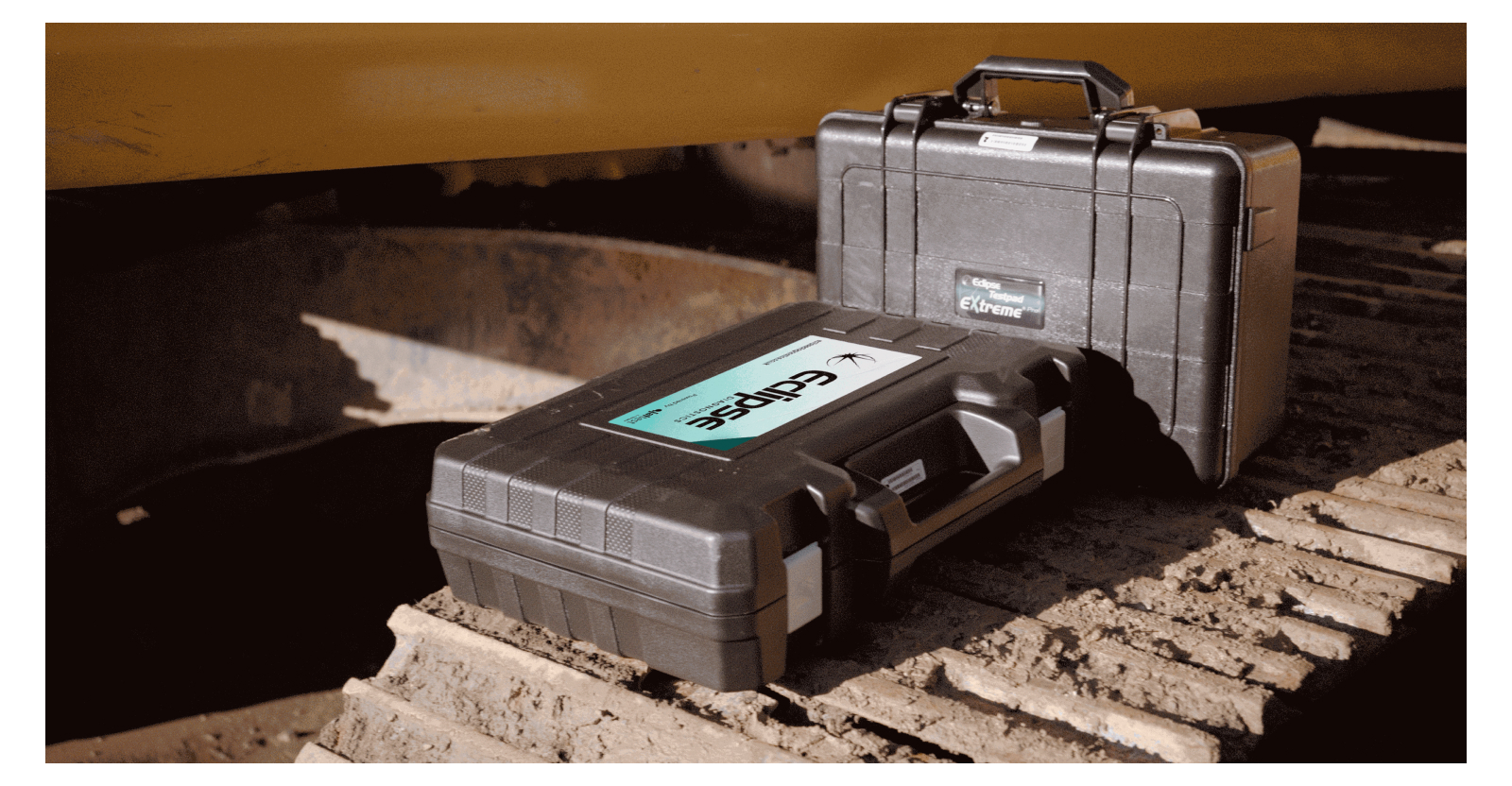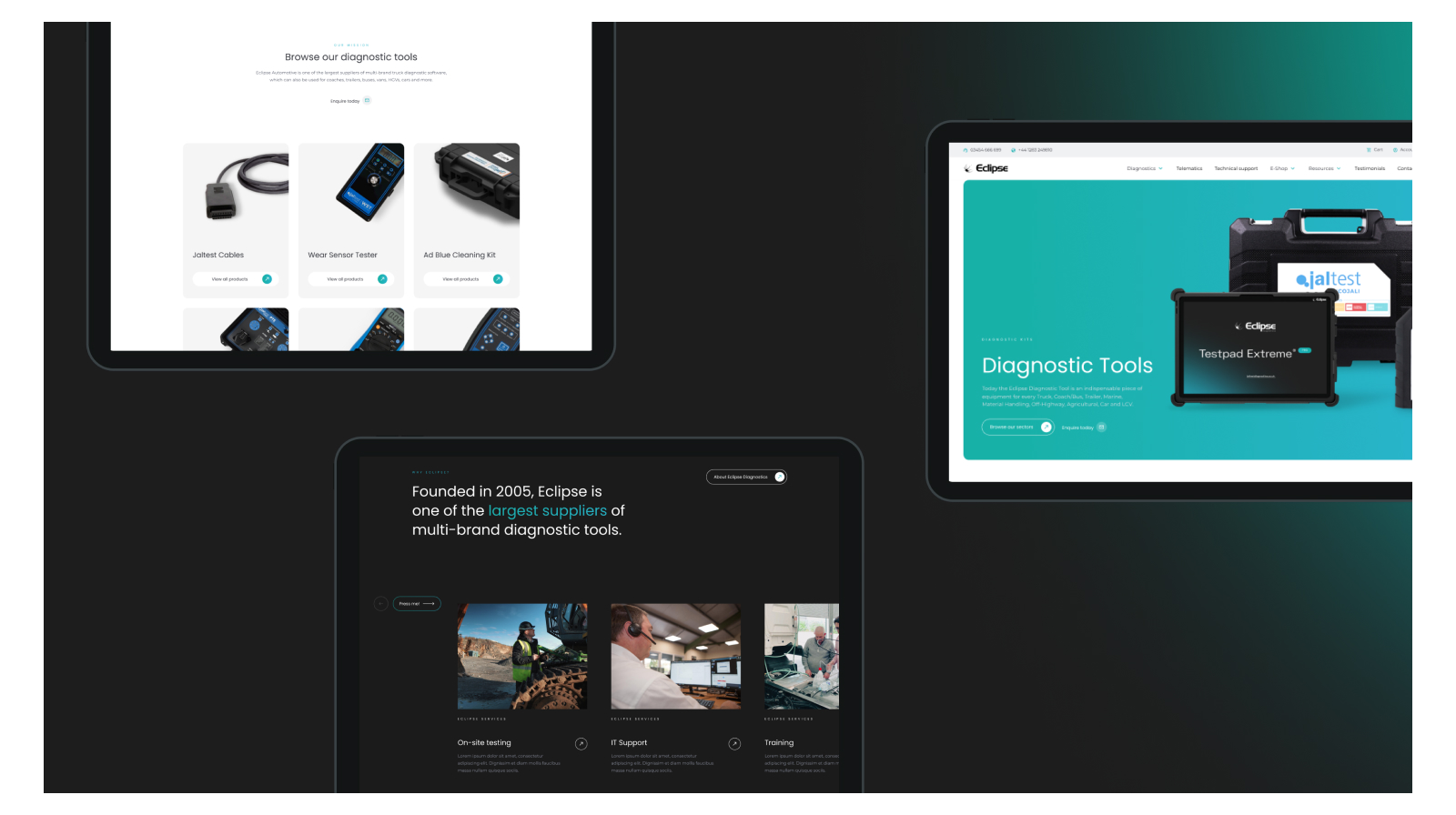 An engaging, bold design
Through workshops with the team at Eclipse, we were able to understand their requirements for the future, and the pain points of the present. From this, we created interactive wireframe prototypes for key pages to illustrate our proposed Content Map and structure.

The objective was to differentiate our site from the very corporate styled pages of our competitors, as well as offer a slick user experience that embodied the new visual style.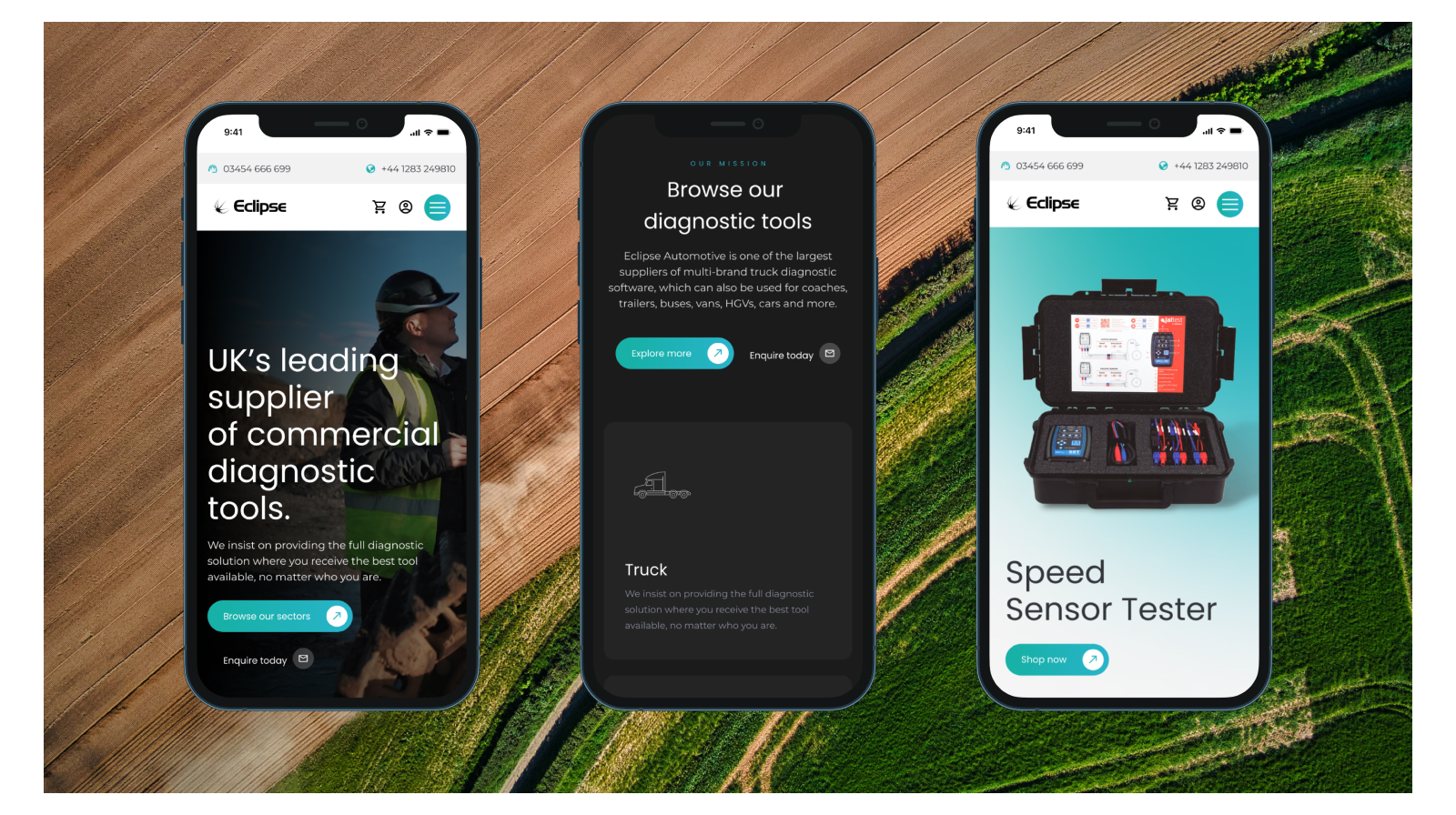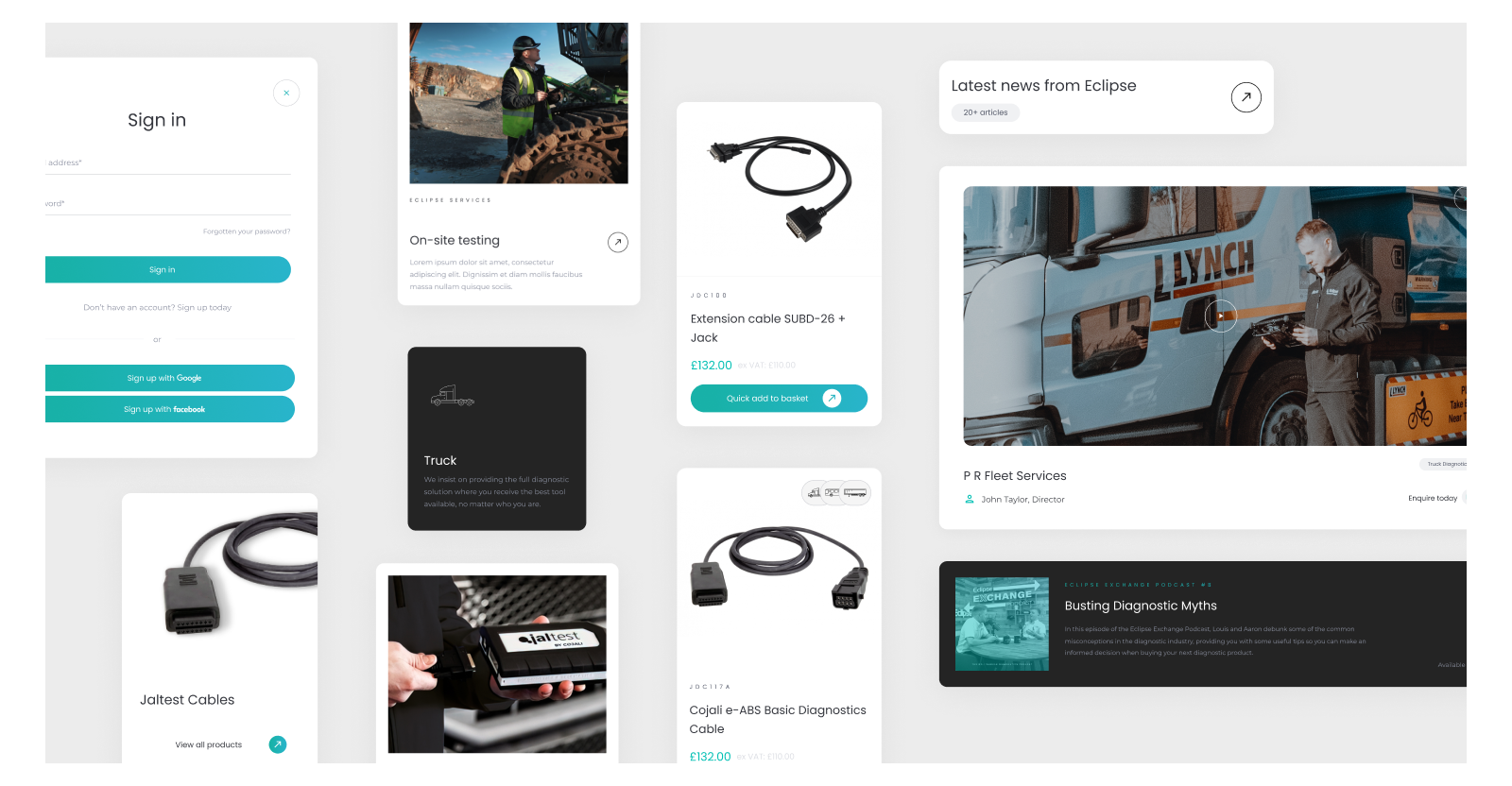 Got a project? Let's chat…
Have a chat with one of the team on 01332 742 658 or fill in our contact form, to discuss how we can help you.
Get in touch!
Dont stop yet…
Why don't you have a look at more?