The brief
Huub, a premium endurance sports brand, approached us to create a secondary brand for their business. The only requirement, it needed to focus solely on cycling; the core theme being 'speed'.
Huub wanted Velesse to create cycling attire that was bold and striking and think3 did just that.
Visit project
The solution
After spending plenty of time researching different aspects of speed, sportsmanship and cycling heritage, we provided Huub with a range of different brand directions.
The name Velesse was first influenced by the Tour De France, the world's most famous cycling race. We combined 'vello' (French for bicycle) and 'vitesse' (French for speed) to bring the Velesse brand to life, simple yet effective.
The Velesse logo is sharp and slick, but it also represents a cyclist on a bike, can you see it?
Velesse's visual identity grew from the Dazzle Camouflage. Scroll down to find out more about this incredible pattern that influenced the Velesse brand!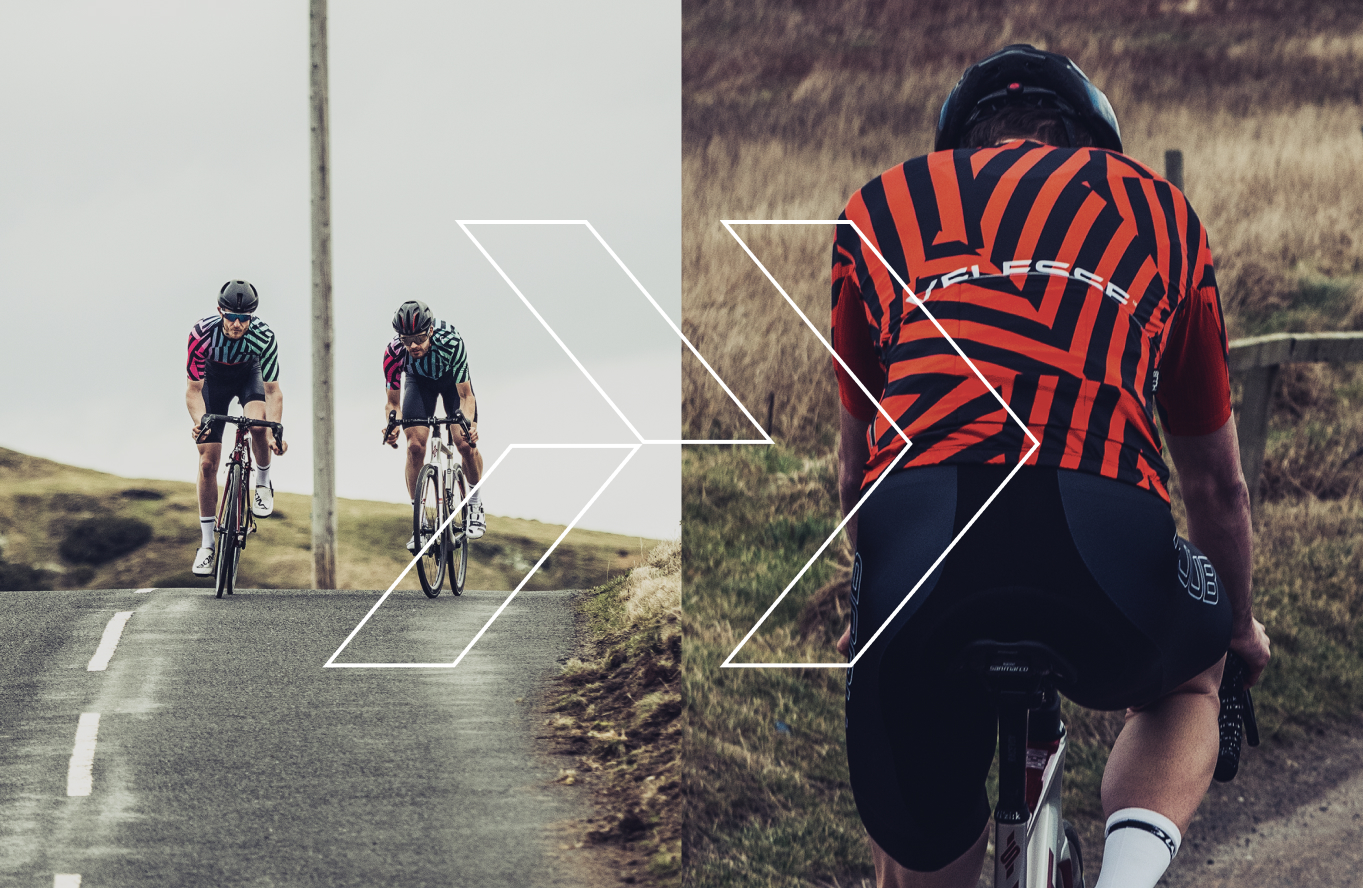 The Dazzle Camouflage 
Too fast to measure.
Dazzle was a popular form of camouflage for ships primarily during World War 1, which consists of geometric shapes that intertwine and close with each other.
Unlike most other forms of camouflage, Dazzle was not designed to conceal a ship, but rather to make it difficult to estimate the direction, distance, and speed of ships. 
We created our own pattern, based on the Dazzle camouflage to represent the speed that cyclists can reach.