'21 Unwrapped
23rd Dec 2021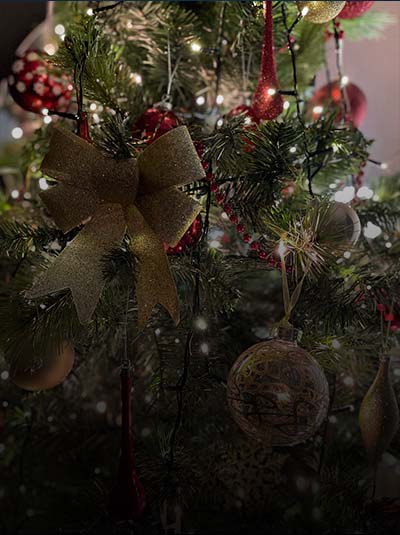 As 2021 draws to a close, we also close another chapter in the think3 book. 2021 has been nothing short of spectacular: new clients, award wins, team members coming & going and a whole lot more!
In what has been a year of turmoil across the country, we're considered one of the 'lucky ones' for making it through relatively unscathed. Whilst some call it 'lucky', we're firm believers that you make your own luck, and our success is down to the hard work, determination and resilience of every team member, and the ongoing support from our ever-growing clients.
Not only did we make it out of 2021, we've witnessed growth in revenue and headcount, but also growth in individual skillsets and knowledge.
Expanding our horizons
2021 saw us bring in a powerhouse of SEO knowledge with Stephen joining. We bolstered the design team with Ellamae & Will, bringing superb web design and 3D visualisation experience, respectively (We still don't fully understand what Will does with 3D, but it looks cool, nonetheless).
Wayne joined halfway through the year to support the Marketing Team and provide solid commercial advice on taking think3 to the next level. Kerrie landed her 'dream job', taking her social influencer status to help us launch Digital PR as a service.
And Benas became an overnight sensation, pulling a QR Code self-promotional job application, that saw him, not only land a role within think3 but also feature in some of the country's largest marketing publications for his approach.
Going the other way, Jack, Sam, and Chris sadly moved on to pastures new. We thank them, and our continued staff, for their support they've provided during the year.
Busy bees
New clients came to us, for many different services, throughout the year: HUUB, BEAR, Scargill Mann & Co, Barba, DevClever, Love Chesterfield and Founders & Co, amongst many others. Without the continued support from our new and existing clients, we wouldn't have been able to push forward the way we have!
This year saw us gain Google Partner status; something we'd always had on our agenda but was pushed through at great speed, due to the hard work of our Performance Marketing team, and the Adwords client relationships we've developed throughout the year.
Our trophy cabinet also got busier! We picked up Best Digital & Creative Start-up, and Technical Director, Gaz, bagged the Emerging Digital/Creative Star Under 25 Award at the Mainframe Awards, and we also added Start-Up & Fast Growth Business at the East Midlands Business Desk Awards. Whilst these awards are very nice to look at (we spend a lot of time dusting them…!), we take it as recognition that we're doing things right, which was the reason we set out to do what we do in the first place!
So…
2021 has been a blast! We've had ups, downs, and everything in-between, but it's kept us on our toes, kept us thinking and kept us moving forward.
We're looking forward to 2022, and the excitement that it brings, but for now, we wish all clients, staff, partners, and friends, a very Merry Christmas and a Happy New Year!
Keep reading
We've got even more great content!