Branding.
We're branding experts that work with you to maximise your potential with effective design, across all platforms.
We are Derby based branding experts, creating purposeful brands with results through research, strategy, and design.
We build unique brands. We work with companies of all sizes, whether it's building new brands for start-ups or repositioning an existing company's branding. We look to drive brands forward with a long-lasting, competitive brand positioning.
Our strategic expertise and creative insight combine to provide innovative ideas where the creation of real purpose, value and meaning is most important. Our proven six-stage process identifies your unique points of difference, distils the 'why' that powers your brand and captures your authentic personality to build a story that you can own. This powerful new brand strategy fuels the creation of your new brand design identity.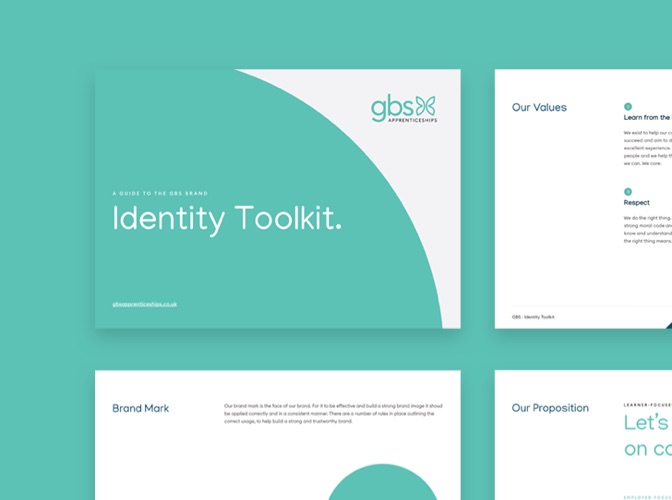 What we offer.
From Design to Build and onto Market, we do it all.
Ready to start your branding project?
Related projects
Take a look at what we've done.
Our approach.
It starts with building our knowledge and understanding about our clients.
1 – Scoping.
We kick all of our branding projects with an initial scoping session, an overview of your companies requirements, budget and timeframe. This insight allows us to assess and understand the full project and begin plotting the potential strategic approach to maximise your potential.
2 – Audit.
Our brand audit is thorough, to say the least. We offer an examination of any branding elements, understanding what works, and what impression they give to your customers. We like to get into the heart of your business understanding where your strengths and weaknesses lie.
3 – Proposal.
It's at this stage that we will provide you a proposal that outlines all of the requirements from the project, including the scoping documents and brand audit to provide a clear understanding of the project and the expectations.
4 – Strategy workshop.
Our brand strategy workshop is the perfect opportunity for us to fully understand what makes your company tick, we will discuss: brand vision, purpose, values, messaging, customer and competitor landscape. This insight is collected into a neat document called the 'Discovery Report' a leverage for your business and the design phase.
5 – Visual exploration.
Using the essence of who you are, what you do and where you aim to be, this stage we will begin to develop an effective and impactful visual identity. We use this exploratory stage to design something together that we feel represents who you are and the applications of how your brand could be.
6 – Delivery.
In this final stage we look to equip you with everything you need to successfully launch your brand internally and externally with your customers. This as a standard will include, brand guidelines, messaging, tone of voice and stationary.