Brand Audit Services
Our unique audit report identifies the answers to the big questions you have been asking about your brand, all in one place.
Enquire now
Why you should audit your brand?
Before you decide to invest in a rebrand it may be worth reassessing your current brand and understanding the purpose behind it. It's a helpful reminder of where you currently are in comparison to where you wanted to be – that's where our brand audit services come in!
Completing a brand audit will give you the opportunity to ask yourself questions such as, why does my business exist and who is it for? Are we living up to our company values and are our values being conveyed correctly?
You might not need a full rebrand instead, a brand evolution may let you focus on growing a particular area of your business and/or realigning your brand with the business values you've shifted away from.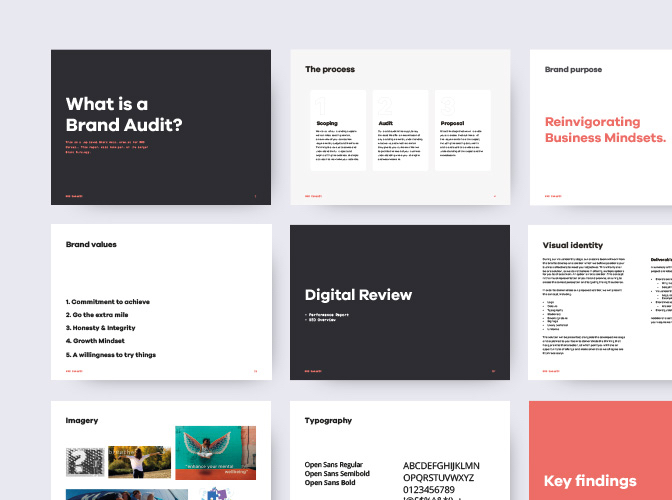 How to conduct a brand audit?
Collect as much documentation, guides and online information that you can relate to your brand. A good audit will focus on the documentation and guidelines that align with your brand identity.
Consider the starting point to be any existing brand guidelines, these will have been created to align with the objectives of the business when they were first created. All documentation, internal and external facing campaigns or collateral should be in line with these brand guidelines.
We often see that over time your online identity and printed collateral go through a 'brand drift' which can be seen clearly when conducting a full audit. Don't forget to also review testimonials from your clients, PR and media mentions. As these will provide you with an external view of how your audience considers your brand.
Got a project? Let's chat…
Talk to Grant today to have a chat about your new awesome project idea!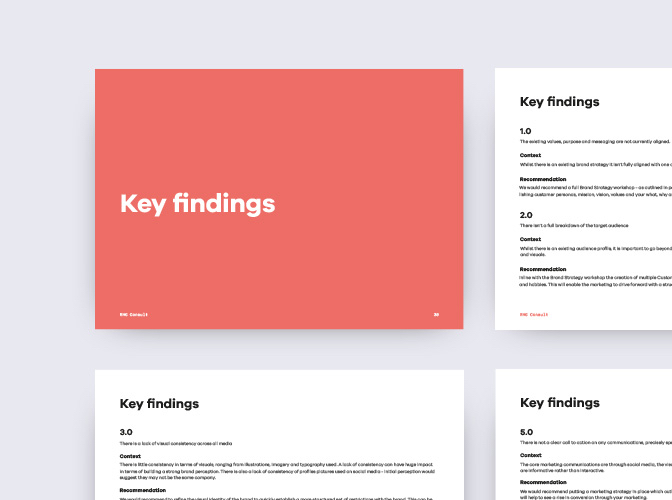 Who should conduct a brand audit?
Brand audit services have a methodical approach. Ideally, this should be carried out by an expert in branding or a member of your internal team (depending on your resources and your size).
All good audits will result in a formal feedback report. It's a good idea to ensure that you can be completely honest during this process. If an internal team member is carrying out the audit – they may need access to sensitive information. This is why businesses consider the support of an external agency, like us, to help with the process.
External agencies can view your brand without any prejudice and can consider how your brand appears in the eyes of the customer. Giving you honest, real, and reliable feedback.
Your Audit Report on your Brand
Our team will review the key areas for your brand audit report and provide you with detailed feedback on the problems we've identified. As with all audits, we identify the potential areas for improvement, consider their implication, and provide recommendations for you to consider.
The primary goal of completing an audit is to help you and your business. We aim to add value through our relationship and we'll only provide you with the right information, advice, and recommendations that we believe align with your business goals.
It may be that one of our recommendations is that you carry out a rebrand. Don't worry, this isn't a standard answer for everyone, as this can be a costly exercise. While it may be that you need to evolve your brand in a new direction to better meet your objectives.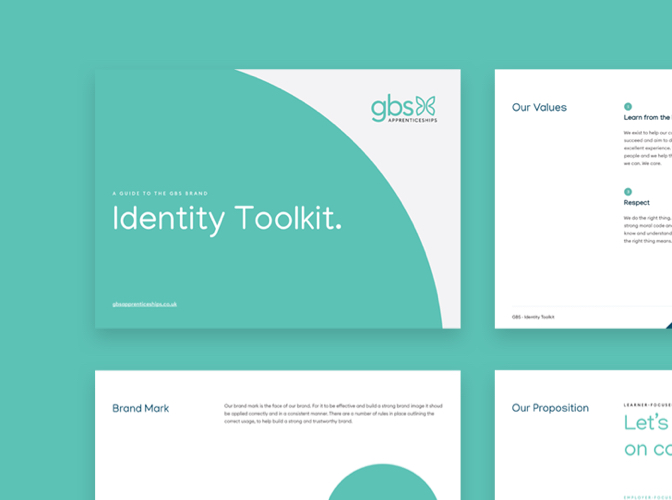 Maintaining your Brand for the Long Term
Whether you've audited your brand or completed a full rebrand – it's important to make sure that your brand is maintained and stays on the right track. By completing periodic audits and check-ups, you can make sure to continue benefiting from the hard work you put into establishing your brand.
Working with a brand audit agency like ours – we always take the time to fully understand you and your brand. It's the beginning of all of our projects and places us in the best position to support you from. It means that we can support you on the journey of building a great brand. With our brand ambassador services or ongoing marketing support.
Our Branding Services
Find out more about our Brand Audits
Don't stop yet…
Why don't you have a look at our projects?