Brand Strategy
We build brands from the ground up. Distilling your business identity into a well-rounded brand strategy.
Enquire now
The Importance of Branding
Branding, and more specificly your individual brand, plays a key role in establishing your companies presence and position within the marketplace. A good brand strategy agency will make sure you stand out from your competition.
Behind every brand, large or small, is a brand strategy – that can be applied to an existing business. Whether it's achieved through a brand evolution or, as a new business, creating your own identity for the first time.
The branding process can help your business create its very own identity, name, strategy, and story.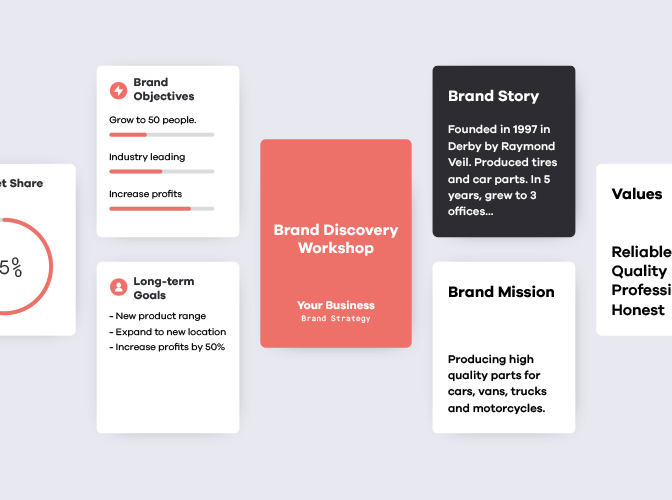 Elements of Brand Strategy
Our team of brand experts will guide you through establishing your brand strategy. Where we will consider the following and more.
The first step in any branding project is a brand discovery workshop. In this session we'll learn about your business, understand your objectives, your why's as well as your longer-term goals.
Understanding your story, through involving employees is a great way for us to get the ball rolling with your brand strategy. And really unearth your personality, giving us the insight to make the project a success.
Got a project? Let's chat…
Talk to Grant today to have a chat about your new awesome project idea!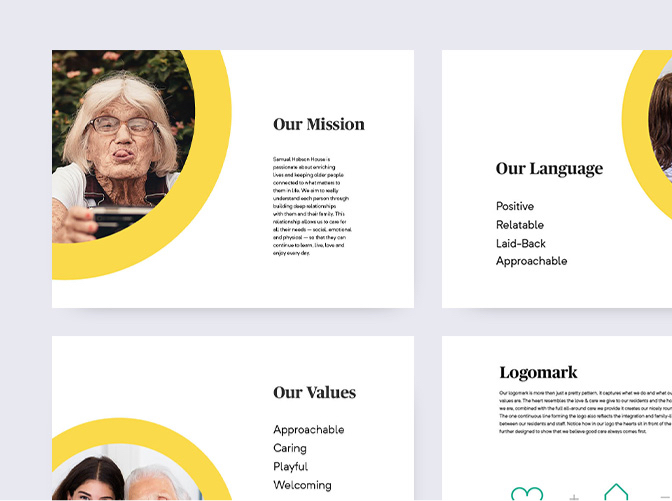 Developing your Brand Identity
Establishing your brand identity is imperative to create an effective brand strategy. This is how people will be able to recognise your company. Not just through its logo but through the personality of your brand and other key branding elements.
Our brand strategy agency team will guide you through a values exercise: to understand your mission, vision & values, and how that can translate into your identity. As well as understanding your audience, including your value proposition, how you add value to your customers, and identifying the persuasive reasons your audience would chose to learn more about you.
Building your Brand Image
Once our team have fully understood your brand promise we get creative – pulling ideas together, to share our thoughts with you. 
As we work through and develop your brand strategy we design, produce, and explore different pathways to take your new image. To ensure that you brand is positioned in the most positive way. 
We'll propose to you, through our brand presentation the various direction we recommend for your business and brand image.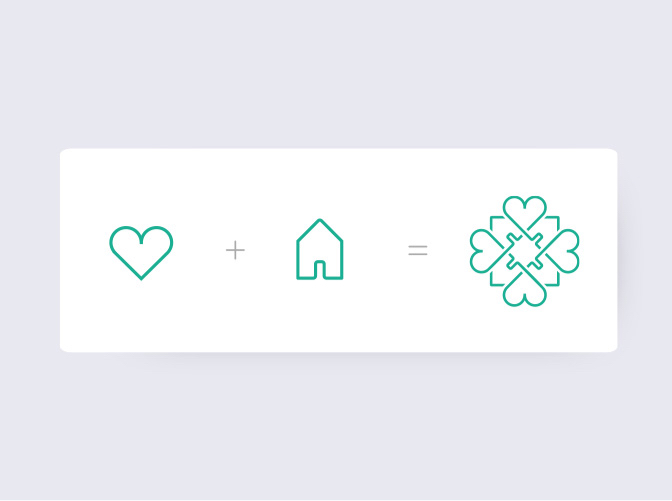 From Concept to Brand Reality
Once you are happy with the direction of your brand, we'll start to turn this into a reality. Providing you with all the key components you'll need for your new brand. From stationery to marketing materials.
You'll also receive a detailed copy of the new brand guidelines. To ensure that all of your team understand the new identity, its messaging, and communication style. Making sure that your new brand is adopted internally – just how you want it to be.
You are now ready to launch your new brand and we'll be there every step of the way!
Our Branding Services
Ready to get you brand strategy in place?
Don't stop yet…
Why don't you have a look at our projects?