Performance Marketing
The correct blend of top, middle, and bottom of the funnel marketing activities that contribute to an overall increase in business performance. We make sure to think commercially to meet your business goals.
Enquire now
What is Performance Marketing?
To us, Performance Marketing is focusing on the numbers that matter; new leads, sales, online traffic, and revenue.
There are businesses, of all shapes and sizes, looking to achieve similar objectives. One thing we've found out, over many years, is, to recruit, train and retain a team of talented individuals who can contribute effectively to all the performance-based marketing activities you need, you'll need a significant investment, and generally the results aren't what you'd hope they would be.
We use the specialist talent of our staff to give you the equivalent of 1 full-time member of staff.
Is Performance Marketing right for you?
The context of your individual business goals determines what is the 'right' commercial decision for you. No need to worry, we have a 'no bullsh*t approach' – we will tell you straight away, what works and what doesn't.
We've worked with many clients who have similar objectives; for example, they want to grow their revenue or expand their offer with a new product or service. They may want to reach new audiences and increase market share, or even raise brand awareness for a potential future sale of the business.
This is where performance marketing can impact directly on your specific objectives.
Our Performance Marketing package includes:
Got a project? Let's chat…
Talk to us today to discuss our Performance Marketing package!
SEO
Ever wondered why you don't appear above your competition when you search for your product or service? SEO is more than likely the reason. Your competition may have invested in SEO on their website, potentially for months or years, and therefore attracting more traffic than you!
Search is often the primary source of traffic to a website, and therefore securing a higher ranking in the search results and getting ahead of your competition can deliver more traffic, more market share, and impact on your bottom-line results.
Search engines are constantly evolving and it's important that an SEO specialist can contribute and develop the right plan of attack to put you ahead of your competition. They'll be able to spot the right opportunities where you can get more traffic, by researching and recommending changes to your website to deliver even better performance marketing results.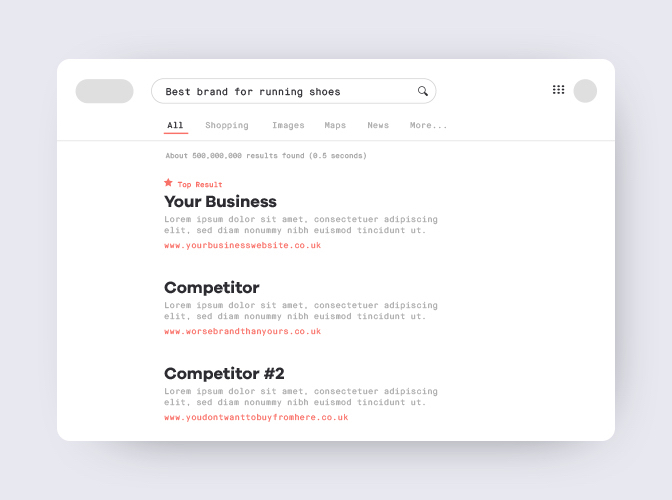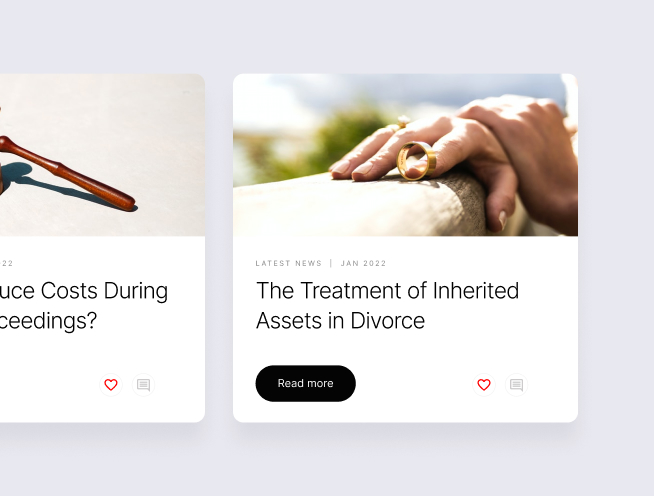 Content Marketing
Content marketing can provide content for social media posts, as well as contributing to SEO activity, by generating natural inbound links, and for great content, it can also secure external links. Again, putting more trust in your brand and your website.
Producing quality content contributes to a customer's decision-making process, when they are researching, or considering their options to buy or purchase a service or a product.
A well-planned content marketing strategy will contribute to audiences in both areas. We'll identify the right content that's needed to drive traffic and put your brand in front of them at the right moment.
Digital PR
With the right strategy for Digital PR, we'll combine consistent activity with data, commentary, local PR and thought leadership with creative content marketing campaigns. Designed to target mass audiences, driving a high quantity of backlinks and traffic to your website, increasing your overall brand awareness.
We'll work closely with journalists on your behalf and build relationships that puts your brand at the centre of media opportunities.
Identifying the right placements that are going to generate THE greatest return for your business, is where we're at our best!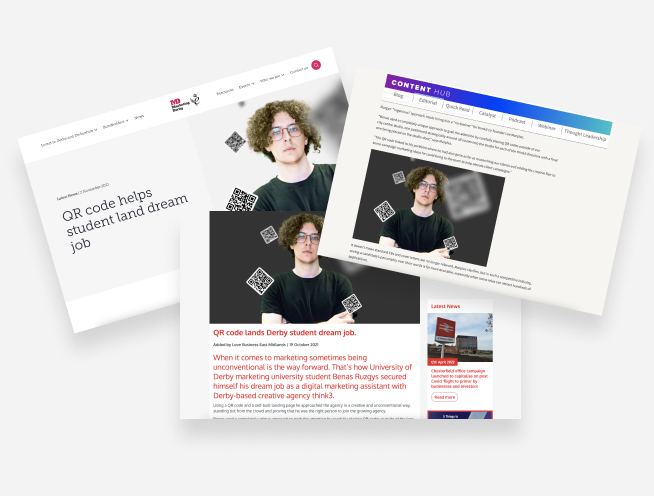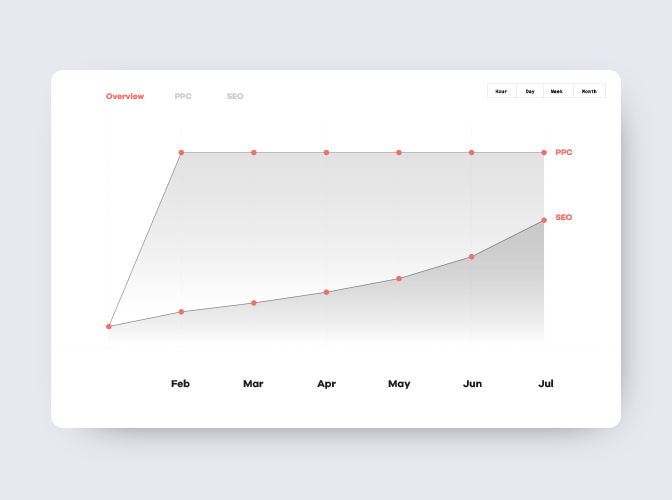 Paid Advertising (PPC)
PPC is one of the fastest ways to get in front of your customers. With the correct research and some behind the scenes mingling, we always deliver campaigns that generate results (we're a Google Partnered Agency for a reason).
Using our tools and techniques, we'll be able to identify the most suitable keywords for each campaign continually monitoring and adjusting these to maximise the performance delivering value for money.
With a PPC campaign you can target and tailor ads to ensure that the right traffic is being generated. We'll continually optimise your ad campaigns to make sure that they are delivering the right audience, showing them at the right times and re-targeting to those who have shown an interest to keep them coming back to you.
Social Media Management
Our team will carry out an audit of your social media channels; ensuring your branding across channels correlate, compiling your social media metrics, likes and followers, and analysing your competitor's social media presence.
Once your target audiences have been established, we'll work with you to decide on the right platforms that matter most to your audience. In addition to ensuring your social media accounts reflect your brand, we'll look to build a platform specific content plan, drawing on all the other areas of your performance marketing plan to ensure your most valuable content is pushed out to your target customers.
Lastly, a critical part of social media management will include the monitoring of your social performance, focusing on the metrics that matter. We'll tell you how well your social reach is increasing and how engaging certain content has performed month-on-month.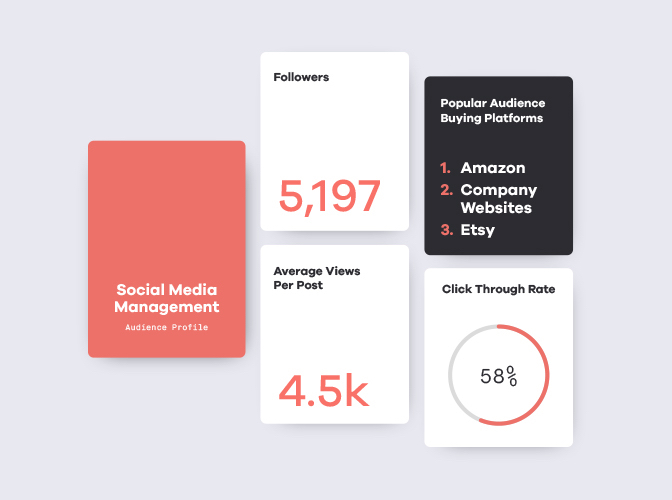 Want to discuss a project with us?
Submit
Don't stop yet…
Why don't you have a look at our projects?