Digital marketing in e-commerce: Ways to increase revenue
25th Oct 2021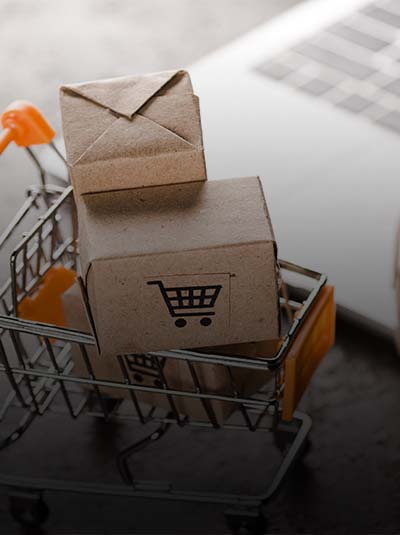 Do you have plans to start selling your products/services online? Maybe you already have an e-commerce website but aren't quite reaching your goals and ambitions or are you still not convinced of the benefits of e-commerce? Well, you've landed in the right place. We're here to explain how you can increase your e-commerce revenue through digital marketing.
Ways to increase your e-commerce revenue:
Google PPC
Google Paid Search Ads is an amazing tool for digital marketing in e-commerce. In contrast to SEO, they provide more of an instant result. You can pay your way into search engine results and appear in front of the right people, who are actively searching for products or services just like yours.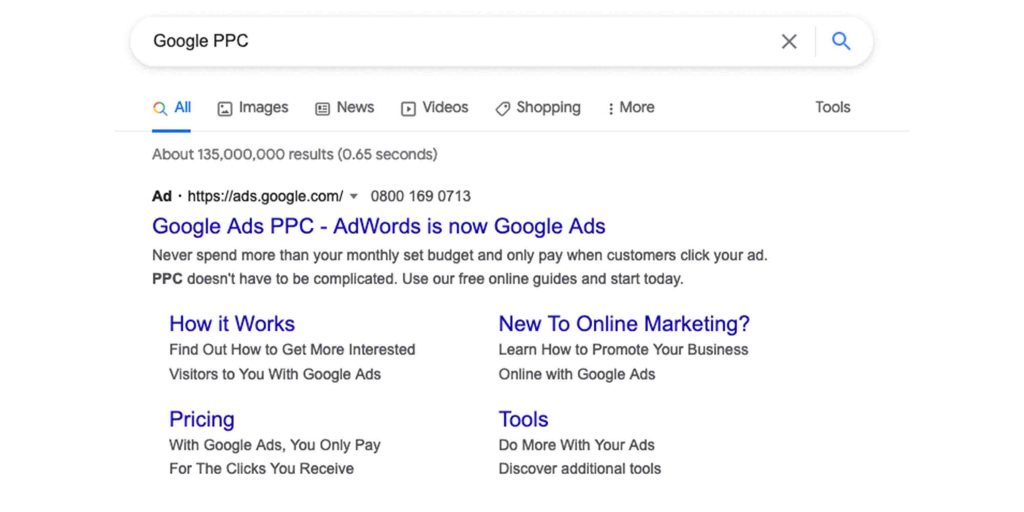 These PPC campaigns tend to drive traffic to your website, and with the correct bidding strategies, can significantly increase revenue. That's where the real learning curve appears, how to maximise your e-commerce website ROI (return on investment). Google offers a range of Google Ads certifications that teach you how to use them, on the other hand, you can always work with a Google Partner Agency to do it for you.
Google Shopping campaigns allow you to advertise your inventory directly on SERP, and further boost traffic to your site. Generating higher quality leads and landing you better engagement, and conversions, are the main benefits of utilising Shopping ads.
Google Ads provide mountains of valuable data to learn and base your decisions off – make sure your e-commerce digital marketing efforts are backed up by that data! An interesting element of your Paid Search Ads are "Audiences" – they allow you to target people with specific interests, intents, similarities to current customers and general demographics. You can target anyone from 'affinity audiences' – potential customers due to their lifestyle, to 'in-market audiences' – people who are looking to complete a purchase.
Display Advertising
Further up the sales funnel, utilising Display ads is another tactic you should add to your e-commerce digital marketing toolkit. They allow you to advertise almost anything on various digital platforms, from social media to websites.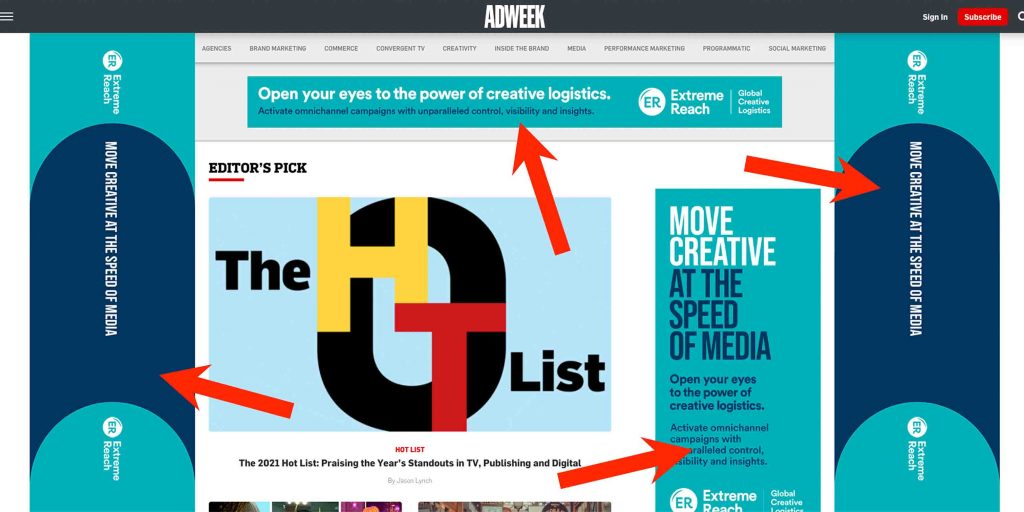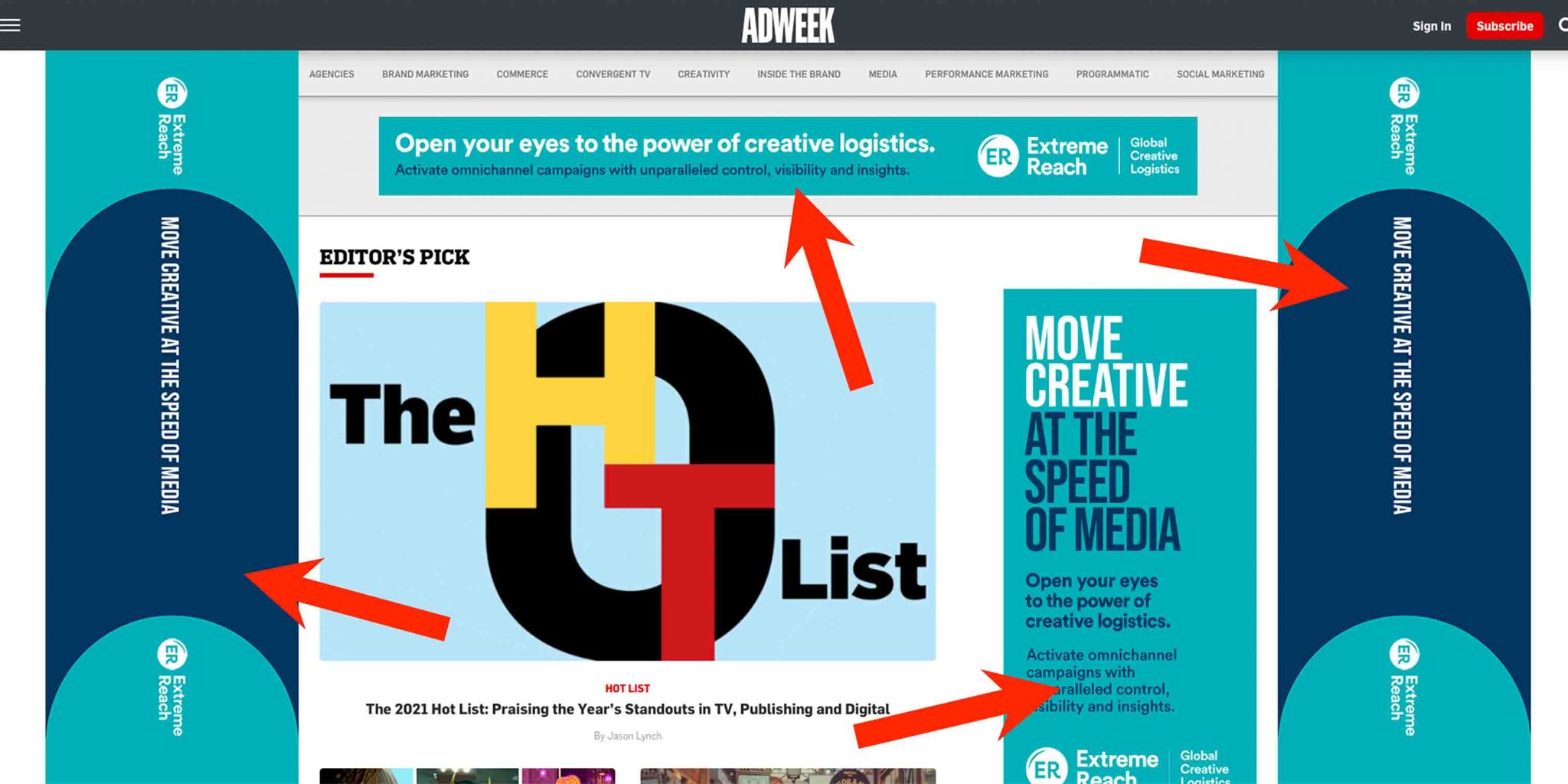 Most display campaigns are charged either on a CPM (cost-per-1000 impressions) or CPC (cost-per-click) and encourage people to click on them and go to your desired landing page. They usually have a very clear CTA (call to action) and can be used to meet almost any digital marketing goal in e-commerce.
The benefits of this type of advertising are that your ads can appear almost anywhere, in any size and shape. This brings valuable flexibility and reach, with millions of sites to advertise on, as well as making it easy to target specific audiences and track campaign performance.
Display remarketing is an additional way to reach audiences that have interacted with your e-commerce website. Remarketing ads tend to act as a reminder that a person showed interest in your website, product, or service. This topic is covered a bit further down in the "Remarketing" section.
On the other hand, the kryptonite to display ads are Ad Blockers; Add-ons for browsers that completely mute advertisements, from the consumer's perspective, and there isn't really a way to get around them.
All in all, display ads are most effective targeting people at the top of your sales funnel, focusing on brand awareness and brand recall. They also work well, fostering customer loyalty by targeting existing customers.
Email Marketing
The bottom line of email marketing in e-commerce is to encourage customers to convert. Most of the time people who subscribe to your email list are existing customers or people who are already looking into the products, or services, you provide. You can also employ marketing automation to execute top-notch drip campaigns.
How to grow an email list? Offer something in return. For example: implement a pop-up on your website that promises a voucher for anyone who signs up. Customers are happy with their discount and you're over the moon with a growing email list.
'Invite-only' sale is another method that tends to be used by luxury brands. This manoeuvre builds, so-called 'hype' extremely well. It skyrockets the desirability of a product or service by restricting access to it. People can't choose to buy your product; they must be chosen to even have a chance to complete a purchase. It can also be used as a cost-efficient word-of-mouth tactic for the early stages of a product launch – generate the initial buzz, before making the product available to the general public.
Sending emails with discount codes on limited offers or reminders of an abandoned shopping cart works wonders in bringing people back to your website. Never underestimate the power of the fear of missing out.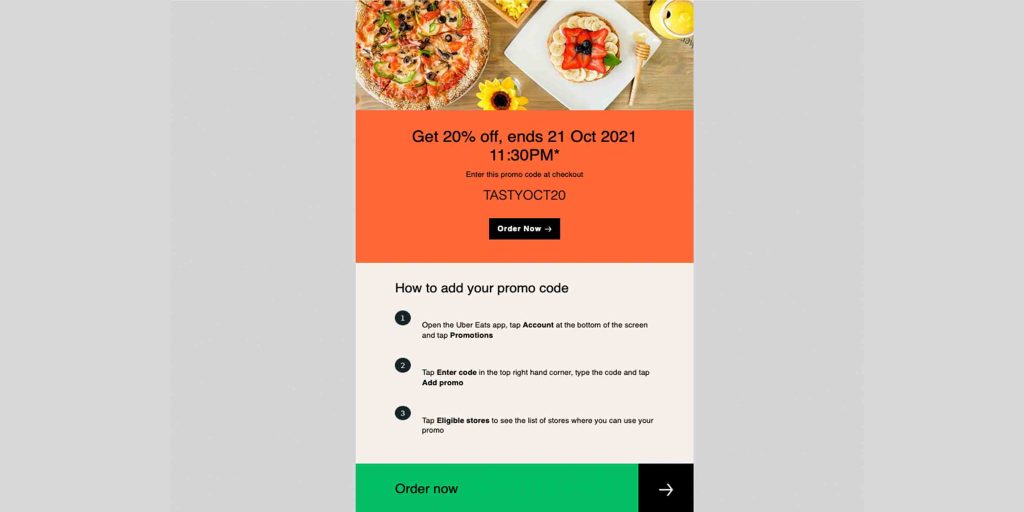 It provides you with a direct line of communication with your customer base and it can't be influenced by other parties. For instance, with social media, even if you have an impressive reach – your line of communication relies on the company whose product you're using.
In simple terms – having a direct and reasonably cheap way to nurture your customer base is a crucial part of any digital strategy.
Organic SEO
This tactic tends to be more of a long-term investment, but is very sustainable and can provide unbelievable value to your digital marketing strategy. The goal of Organic SEO is to be on the top of SERP (Search Engine Results Page) and drive organic traffic to your e-commerce website, considering that organic search provides around 53% of all trackable website traffic.
Optimise your e-commerce website in terms of SEO. Make sure the content, imagery, URLs, and meta descriptions are all optimised according to your SEO strategy. All of this helps search engines, like Google, to find the most relevant parts of your website and present them in front of people who are looking for this already.
So, if you're selling coffee and your potential customer is looking to buy coffee online, you should be there on the first SERP. In other words – you want to be at the right place, at the right time.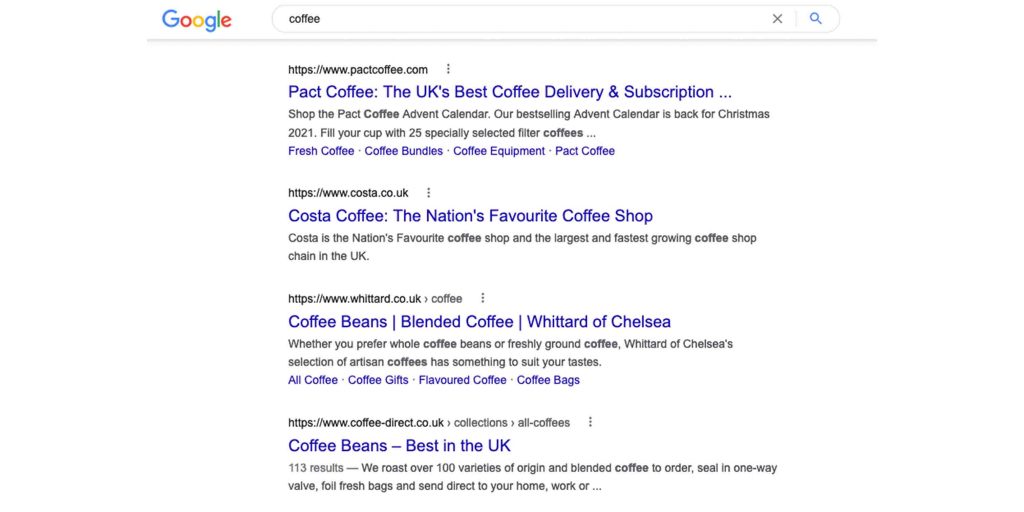 Another tactic to build your SEO efforts can be Content Marketing. It's a really good way to showcase the value you can bring with your e-commerce marketing. One of the main methods of Content Marketing can be blogs or video content.
Research the things that your target audience is looking for (use services like BuzzSumo) and write about them. This builds your e-commerce website value from Google's perspective and provides relevant content to your customers. Similar tactics can be applied with video content, but instead of a written piece, it's a product-related video.
Remarketing
As we've briefly mentioned in a couple of the sections above, remarketing is KEY for any e-commerce digital marketing strategy. After all, you're trying to push traffic onto your website and convert as many sales as you can. Unfortunately, one of the key issues is that over 85% of all online shopping carts get abandoned. That means there is an intent, but customers lack reassurance to complete their purchase. You must try to build trust with your customers every step of the way. It starts from social proof on landing and product pages and continues all the way through to checkout.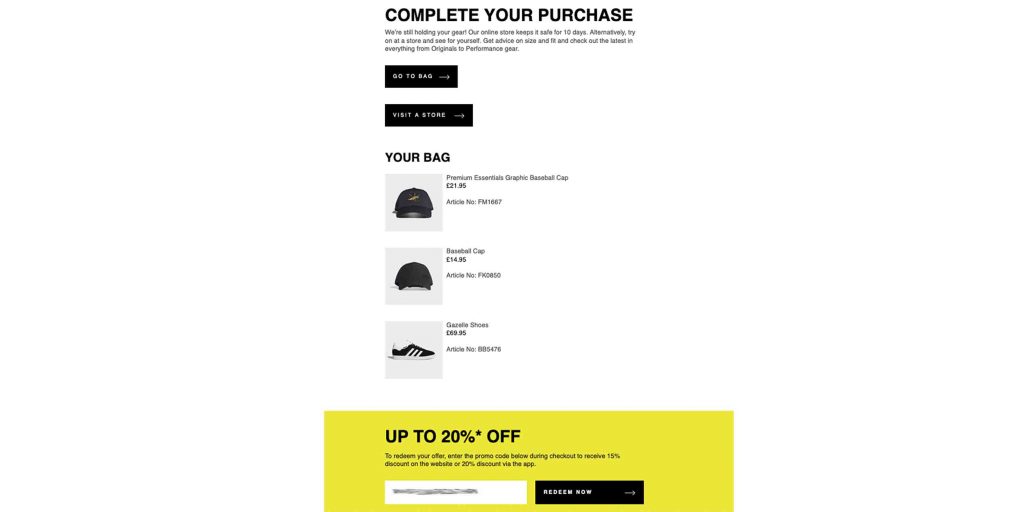 Remarketing can be: sending emails with a discount code to a person that abandoned a shopping cart or using display ads to show customers what they're missing out on.
It's important to optimise your e-commerce digital marketing efforts to convert people at the bottom of your sales funnel – customers who already know who you are and have shown a level of intent to purchase.
Influencer Marketing
Influencer marketing for e-commerce is a direct method to increase anything from brand awareness to revenue. You pay influencers to borrow their nurtured communities and gain their attention.
Influencer communities tend to like and trust them, thus the audience seeing them endorse a certain product – creates trust in it.
Sponsoring influencers can be a very efficient way to target specific communities. If you build a long-lasting relationship with influencers – their communities can, by extension, become part of yours.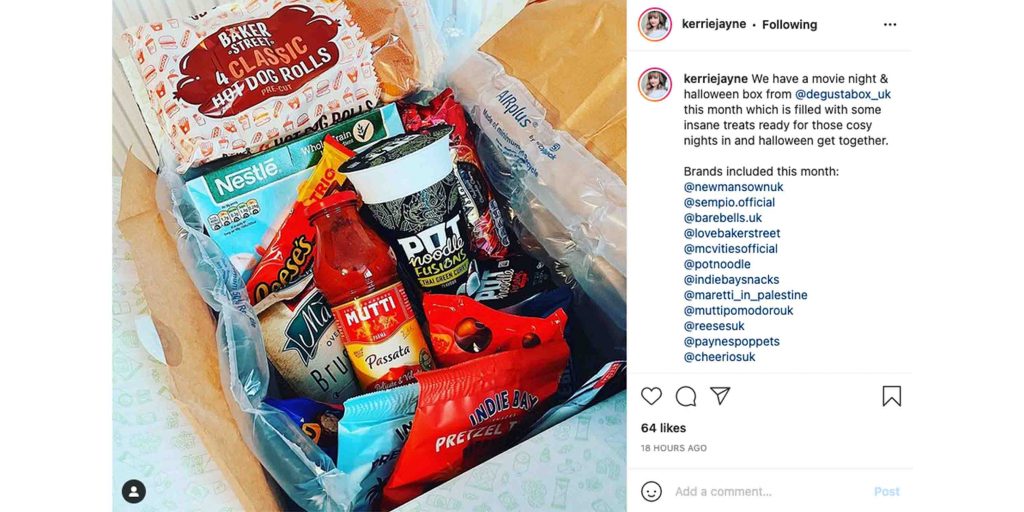 Affiliate Marketing
In its essence, affiliate marketing is paying commissions to other people or businesses to help bring sales to your e-commerce website.
Most of the time affiliate marketers tend to use paid search/social ads and/or content marketing. It's pretty much like having a performance-based freelance marketing team working on driving sales to your website.
Referral Marketing
This is a way to turn your existing customers into your brand advocates. Most of the time if customers are happy with your e-commerce product they will talk with their family or friends about it but having an existing referral program guarantees more people to do it.
One of the most successful referral campaigns ever is from Dropbox. They offer extra cloud storage for every person, an existing customer, invited. This led to them growing over 3900% in 15 months. Even if your referral program doesn't become your main source for leads, it will most definitely help.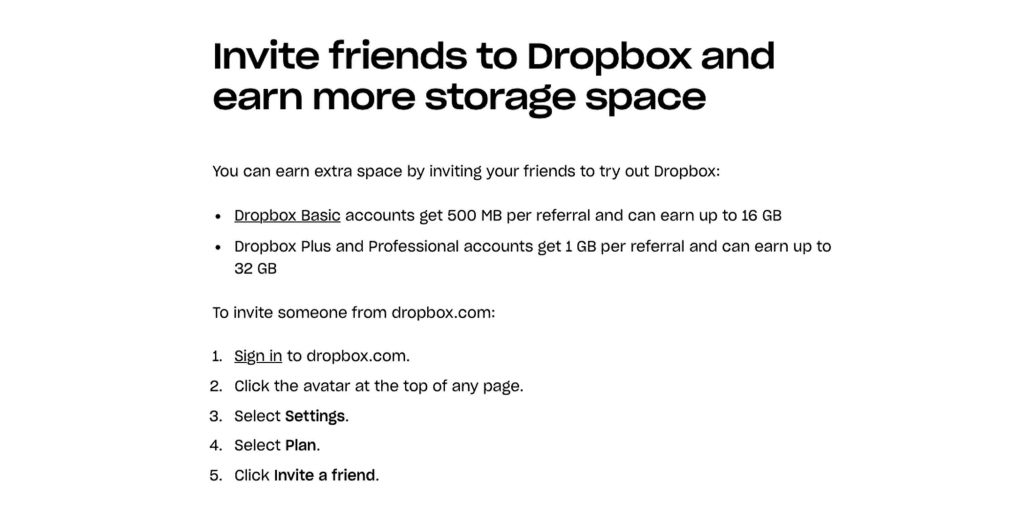 Offer your existing customers an exchange of goods for service. Provide a discount code for every referral? Or give out certain awards with every referral milestone. Motivate your customers to see value in promoting your product, which they're already happy about.
UX
Create the best user experience on your e-commerce website. Make it as easy as possible to go from the landing page to checkout. Fast website, good functionality, customer-friendly website design, and an easy checkout process.
All of us have experienced websites, where checking out with your cart is more difficult than just finding a different e-commerce website to shop at. In simple terms, do everything in your power to make your customer's experience as smooth and quick as you possibly can.
Also, make sure the content on your landing pages is clear and informative. Do not make your potential customers look for information about what they're trying to buy, present it on a silver plate.
Social Media Marketing
Social media is one of the best places for building your brand presence online and improving your digital marketing in e-commerce efforts. You can utilise these platforms to reach your target audiences and foster your relationship with them.
Showcase your products, testimonials, educational content, etc. – prove the value of your brand. Make people want to follow your social media and provide direct benefit to the user. For example: you sell clothes – talk about fashion trends, share outfit ideas from your catalogue, and encourage customer-generated content highlighting your products. If your audience is seeing value from following your social media, you're the 'someone' they will have in mind when they're ready to convert.
Additionally, you can always take advantage of shoppable content as a part of your social media strategy. It's a form of content that uses imagery with a dash of storytelling to convert customers. For instance: shoppable Instagram posts that can showcase your catalogue with smooth UX (user experience), allowing customers to see prices and go to the product landing page straight from the Instagram post.
Facebook has similar functionality with Facebook Marketplace, these processes tend to eliminate friction from the buying process and funnel sales through your social media.
Social proof
Actively encourage customers to leave reviews on your website, social media or Google. Social proof is one of the strongest tools to build trust and influence purchasing decisions for your e-commerce business.
Customers are more likely to purchase a product that other people previously bought and, most importantly, were happy with it. Social proof is an honest tactic, to drive more traffic to your website and help people, who are already in the funnel, to convert.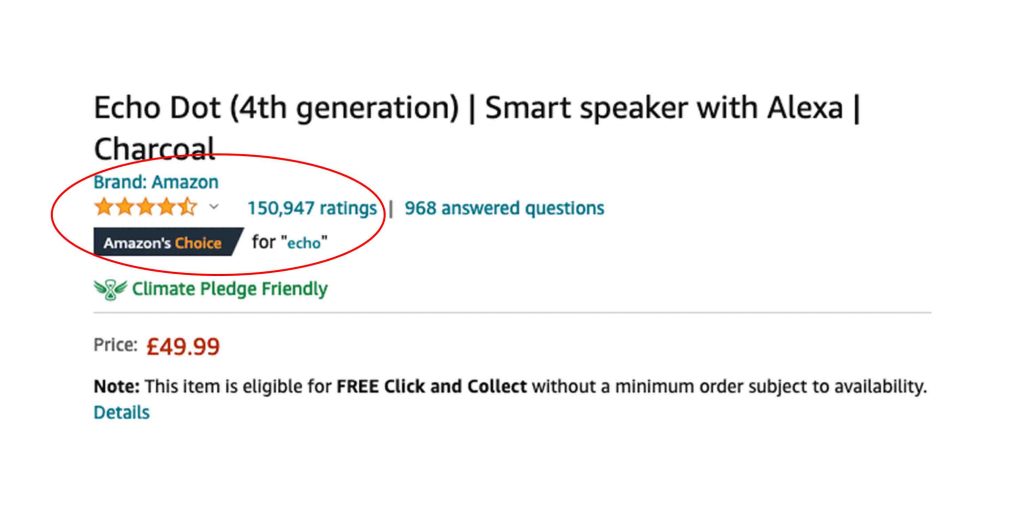 Moreover, you can highlight customer testimonials on your landing pages. Publish case studies on your customers. Showcase awards and seals of approval from well-known organisations. Having a decent number of social media followers can also act as social proof. Good return policies can also build trust in your brand. The concept of social proof pretty much covers anything that's positive and is coming from a 3rd party.
There are numerous methods of how you can present social proof for an e-commerce website, but the most important part is to make it easily visible near key purchasing decision points. It's that extra reassurance that people need before buying something!
Metrics to keep an eye on
Tracking metrics for e-commerce, in fact for any website, is crucial, but it's important to know which metrics are worth the most attention. Obviously, it's important to track conversion rates and revenue, to keep an eye on which digital marketing methods are working the best. But for optimising on-site sales we recommend 'time to purchase' and 'clicks to purchase' metrics.
What is 'time to purchase'? On the basic level, it states how long your customer took until they converted, it can be minutes, days or even weeks. It's important to understand how long your customers take and why – to ultimately create a shopping experience more suited to them.
For instance, if you're selling high-end products, customers want to research and know everything about them. Tailor your website to meet their needs – make it informative and focused on building trust in your product.
What are 'clicks to purchase'? This metric shows how many times a person clicked inside your website before converting. Tracking it will allow you to see what people tend to look at and what they're completely ignoring. 'Clicks to purchase' will help you see how you should optimise your e-commerce website's conversion rate.
Summary
At the end of the day, the best digital marketing strategies in e-commerce include most if not all digital marketing methods. Anything from SEO to influencer marketing, every bit has its own use and in the ideal world, you would implement each method to its full capacity.
Utilising these tactics will pave the road to increasing your e-commerce revenue.
Keep reading
We've got even more great content!