The battle to the top of search engines: SEO vs PPC
19th Aug 2021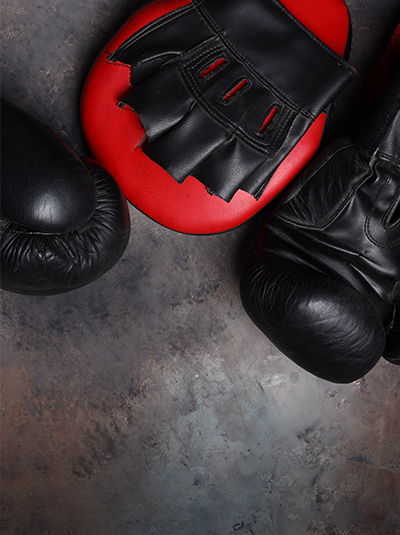 If you want to boost your SERP position (Search Engine Results Page position) and drive more traffic to your website, ultimately, you have two options.
SEO (Search Engine Optimisation) and Paid Search (one element of PPC or Pay-Per-Click Advertising) are two different online marketing approaches used to grow your online presence. At the core, they both work towards the same goal, but they execute this in a very different way.
SEO vs PPC is a big debate. Let's look at this in more detail.
The pros and cons of SEO
What is SEO?
SEO is the process of improving your website, through a range of techniques, to get it on the first page of search engines (such as Google) when users search relevant queries.
Along with implementing small changes to improve SEO and CRO, marketers can perform a range of tasks such as:
To understand why these changes can boost your website's ranking, and how to do them, read our Beginners Guide to SEO.
Pros of SEO
Low cost:
SEO is an organic online marketing approach, meaning, that if you're comfortable enough to do it yourself, it can cost nothing at all. There are many free tools out there to help you improve your website quality; Google can reward you for even the simplest changes.
Return on Investment:
2021 research suggests that the first five organic results account for 67.60% of clicks on Google's SERP. Focusing your marketing efforts on organic SEO has been proven to provide real results.
Easy to track performance: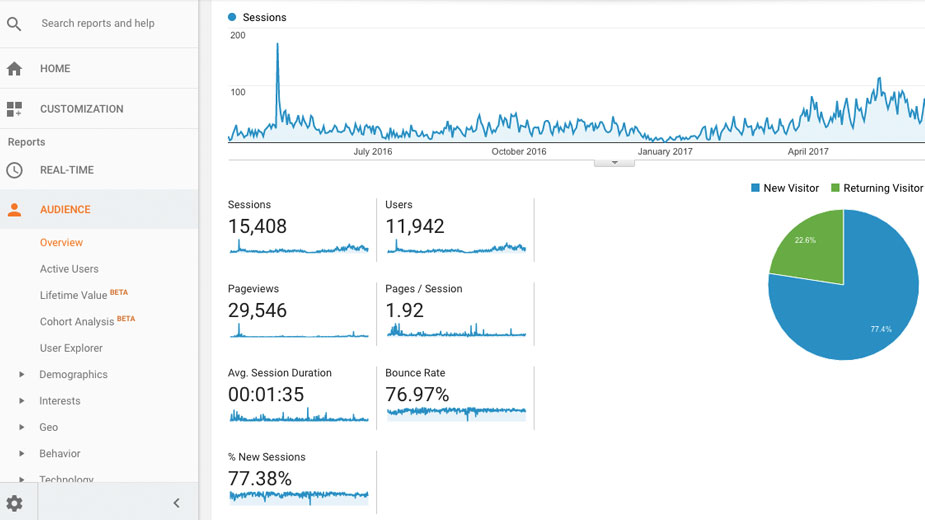 Another advantage of using SEO within your marketing strategy is how easy it is to measure performance and results. Here are just some of the metrics you can explore:
How much organic traffic your website is getting
SERP to website CTR (Click-through-rate)
Website bounce rate
Keyword rankings
Website domain authority
Website backlinks and referring domains
Page speed
Conversions
Tools such as Google Search Console, SEMrush and AnswerThePublic will provide you with data, and suggestions, to help you improve your SEO score.
Quality traffic:
Your website should show on SERP when users search for queries that relate to your page. For example, your pet shop website should appear on Google's organic results when someone searches for 'pet shop'. But this doesn't just happen on its own, you need to make it happen.
When SEO has been implemented onto your website properly, you're telling Google exactly what your website is about. In turn, you will be reaching the people who matter most, as Google will be telling your target audience that your website has the answers they need.
SEO creates quality traffic. The better the SEO, the more likely you're going to appear on the 1st page of results.
Credibility:
Why do people mainly click on Google's 1st page of results? The answer is simple really, they trust Google.
Your target market is more likely to click on high-ranking results, it shows credibility to be high up on Google's recommendations.
Cons of SEO
Time:
SEO takes time. In fact, it usually takes 4-6 months to start seeing any results, and that's after the months of research and website changes you need to do beforehand!
Keyword optimisation, website performance, content creation, and improving UX (User Experience) are not 'quick fixes.' SEO is about creating a quality website, and quality takes time, care, and effort.
SEO's slow start is down to a few factors; competition, algorithms, and user behaviour all playing a part. However, once your SEO starts to take effect, you should notice an increase month-on-month.
Getting noticed by the wrong people:
The higher your ranking, the more likely you're going to be noticed. Whilst this is great for reaching your target market, you'll also be attracting your competition, increasing their visibility of your SEO strategy.
Victim of your own success:
Once your SEO is optimised, it becomes very difficult to turn off. You'll need to make sure you're geared up to cope with an increased number of leads. A nice problem to have, but one to bear in mind at least.
No promises:
With forever-evolving algorithms, what works now, might not necessarily work in a couple of weeks.
In summary, SEO isn't easy, and you can put months of hard work into it and get nowhere. Ever-changing algorithms and competition mean you won't always get to number 1. Due to the constantly evolving landscape, you must keep on top of your SEO work, keeping track of changes that need to be made and what your competitors are doing. This is where Paid Search is different; providing it's done right, Paid Search can boost you straight to the top of search engines; no content changes, no technical website amendments, or head-scratching!
The pros and cons of Paid Search
What is Paid Search?
Paid Search, or PPC (Pay-Per-Click) as it's commonly called, is an internet advertising system used to drive traffic to your website; helping to get your website in front of the right people, at the right time. Paid Search allows users to bid on relevant keywords, allowing them to rank at the top of an engine's search page.
Pros of PPC
Straight to the top:
Paid Search is a great bypass to get to the top of a search engine's rankings, with just a couple of easy-to-follow tasks. This is where it differs from SEO, as it generally takes less time than it does with SEO.
Inventory space:
SERPs contain an organic element, a shopping element, paid element, and a business information element. Whilst SEO will cover your business information and organic sides, Paid Search can be used to pick up the remaining sections of SERP.
Controlled budget:
Paid Search allows you to have more control over your budget, targeting and ad placements. The majority of the time, you'll only pay for clicks through to your site, it's then up to your website to convert them.
Drive warm leads:
Paid Search is a brilliant form of intent-based marketing, capturing the right audience during both the education and consideration phases of the buying journey, to drive warmer leads to your website.
Time:
There's a huge difference between the time it takes Paid Search to succeed, in comparison to SEO. With Paid Search, you can make a difference almost immediately (once your ads have been approved by the search engine).
Cons of Paid Search
Expensive if not managed correctly:
Unfortunately, Paid Search isn't free. Cost-per-clicks can range from as low as a couple of pence, to hundreds of pounds. Without constant amendments and optimisation, it can become very expensive to acquire new customers.
Choosing the right keywords can be tricky:
Knowing what keywords to bid on is an art form. You'll typically find, that the more generic your keywords are to your business, the more competitive those keywords will be. The key to a successful Paid Search campaign is finding high-volume search terms, that are low on competition.
Competitive:
Like above, you'll very rarely be on your own, bidding on a particular search term. Chances are that your competitors will be bidding on them also.
Steep learning curve:
Learning the fundamentals of Paid Search, or any form of PPC is a long road. Like SEO, things are changing all the time, and navigating your way around an ad platform can be daunting.
So, SEO vs PPC – which should you be using?
The answer? Both.
SEO tactics should be implemented on your website as soon as possible, as it does take a while to start making an impact. But if you're looking to maximise your long-term ROI, with little spend, SEO is where it's at. Once your SEO ranking starts to ramp up, that's when you can take a look at your Paid Search spend and decrease it if needs be.
On the other hand, if you're after quick results, PPC is your best bet. If you have a new product, PPC and Paid Advertising will provide you with leads quicker than SEO will.
Both of these Digital Marketing strategies complement each other, so utilising both, no matter what stage your business is in, is the right approach!
Need support with SEO and PPC?
Neither SEO nor PPC are easy to do if you want it done properly. Approaching both online marketing strategies in the wrong way will cause more damage than good, as search engines can actually penalise your visibility if something doesn't add up.
At think3, we have both SEO specialists and Google Partner certified employees that can work with you to make sure you get it right. From research to implementation and reporting, let us do the hard work for you!
Looking for SEO or PPC support? Don't be shy, contact us!
Keep reading
We've got even more great content!