Local Digital Marketing Strategies for Small Businesses
17th May 2022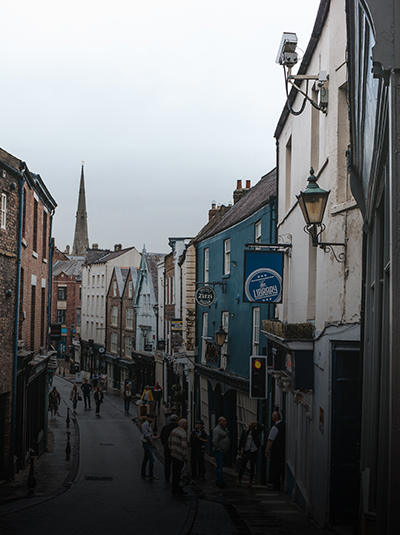 With there being over 5.5 million small businesses in the UK – many of them don't have access to massive marketing budgets, nor do they necessarily need them. It's essential to keep in mind, that local businesses can & should approach their marketing differently.
From localising SEO activities to doubling down on word-of-mouth referrals – local marketing is the key. So, what is it and what strategies should your small business use?
What is Local Marketing?
Local marketing – marketing methods that target an audience within the same geographical location (city, region) as the business.
Most of the time, local marketing tactics are used by small businesses with physical locations. A restaurant or a local coffee shop would be a perfect example. The demographic to target usually lives a short walking/driving distance away and may pop in at any time.
One of the more well-known digital examples of this – are search queries with 'near me' in them. Where businesses are directly targeting people based on their current location. That's the type of tactics you're looking to implement the most in your local marketing strategy.
Local Marketing Strategies
It's time to go over some of the local marketing strategies we recommended for your small business.
Local Listings
Local SEO
Google & Facebook PPC
Social Media Marketing
Reviews & Testimonials
Local Digital PR
Email Marketing
Blogs
Local Listings
With 84% of Google searches being focused on discovery – it's crucial to make your business 'discoverable'. The first and one of the easiest steps to implement is to get on local listings. These can include: Google Business Profile; Apple Business Register; Meta for Business, etc.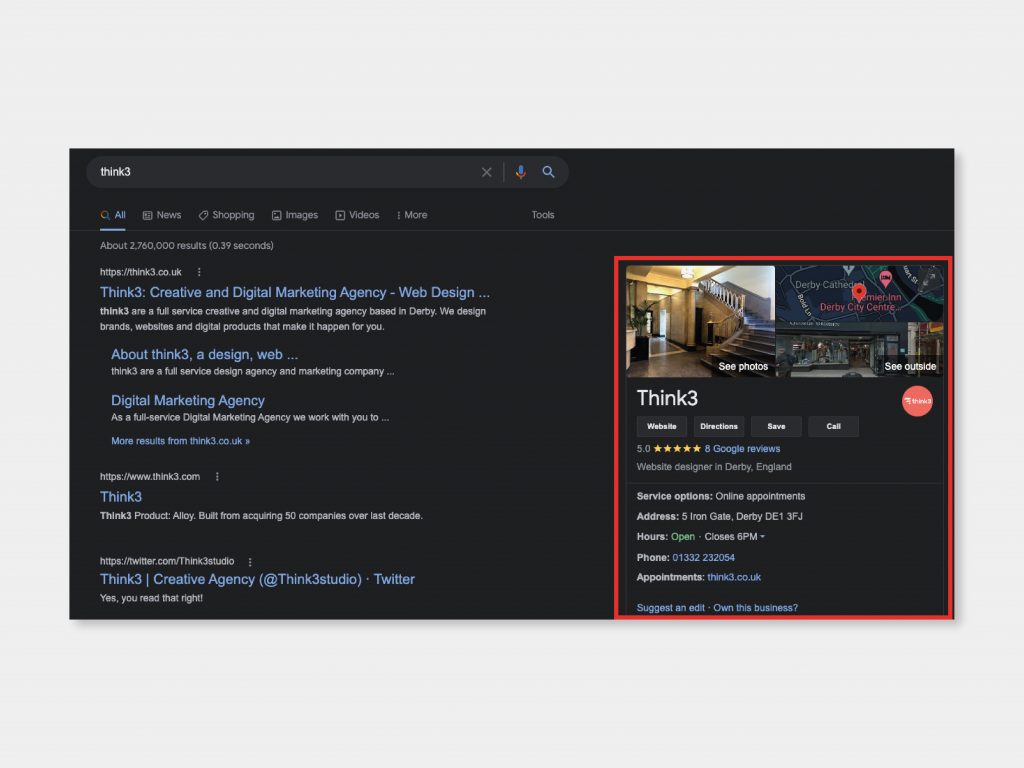 If you're not on these – you're already missing out on potential customers. If you're not already listed, setting up Google Business Profile should become one of your top priorities. It not only makes you easier to find, but it also presents a place for your customers to leave reviews. As social proof is specifically important in building trustworthiness for small businesses.
Local SEO
Search engine optimisation (SEO) is important for any business. Although, for local businesses, it requires a slightly different approach. You're better off focusing your efforts on optimising your website for local results.
Before we move any further, you should learn how to do keyword research, which is one of the first steps of any SEO strategy. Always try thinking about your audience's search intent and what're they doing while searching? Where are they? is it at home? on the street? at work?
Target keywords that people use to find businesses like yours – looking at your competition is a good place to start.
Additionally, make sure your website's mobile experience works well. Since around half of all search traffic is done on mobile devices. Besides that, you should also keep mindful of your customers' journey. Let's say, your business is a coffee shop – there is a high chance people will search for it on a go (on their phones), as they're walking around the city. You don't want to miss out!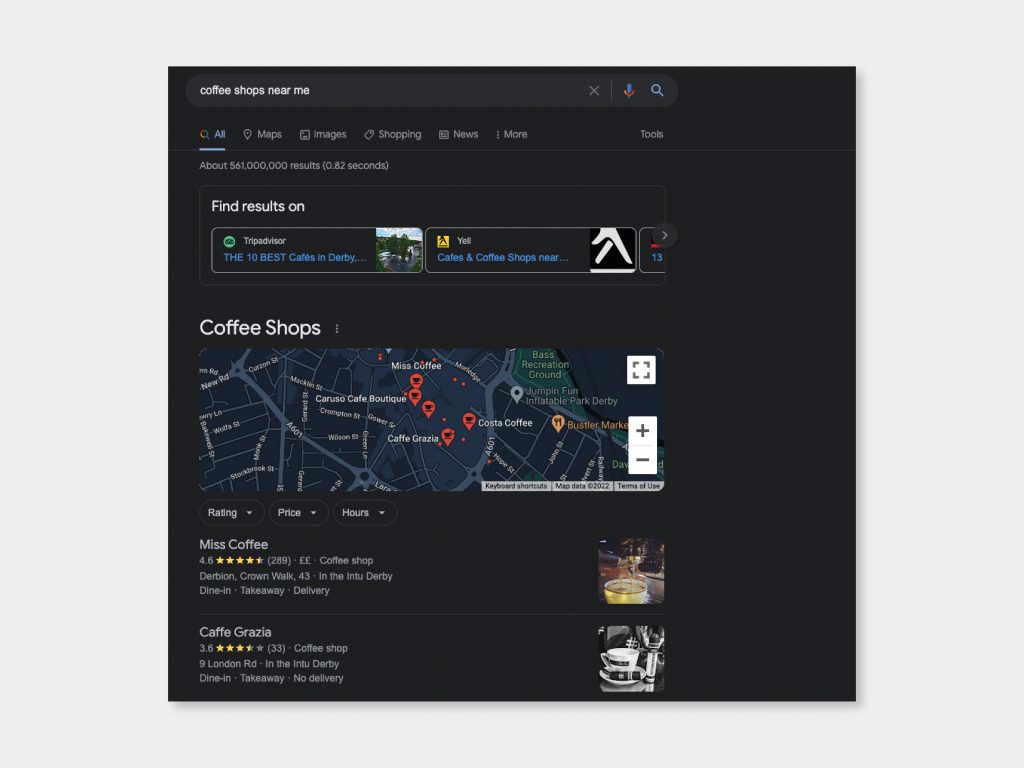 Moreover, it's a good practice to keep your location in mind and mention it in URLs, page titles, meta descriptions, and even content. You can learn more about good SEO practices on our blog on The Four Pillars of SEO. Where we cover On-Site SEO (which will be the most achievable for small businesses) as well as the other 3 pillars.
If your business has multiple locations, we also recommend creating separate local landing pages for each of them. For example, if your coffee shop has stores in Derby, Nottingham, and Leicester – you would have 3 different landing pages: 'Coffee Shop Derby', 'Coffee Shop Nottingham', and 'Coffee Shop Leicester'.
Google & Facebook PPC
Google PPC is an amazing tool to get quick results. Unlike, SEO which can take months to start working – PPC starts doing its job as soon as you put money in your Google Ads account. In its essence, you're targeting keywords relevant to your business and bidding on them.
To make Google Ads work for you locally – you'll need to filter your options based on location & IP addresses. By using this feature, you're guaranteed to show up only in your chosen geographical location.
To feel better prepared about starting your own campaign, make sure to check out our 5 tips to optimise your Google Ads campaigns. Alternatively, if you're already running your PPC campaigns, consider looking at how to increase your Google Ads quality score (which can save you money).
Additionally, Facebook advertising can prove to become another worthwhile investment. It all really depends on your business, your target audience, and their behaviour. Ideally – you want both Google & Facebook ads running to maximise your reach. Although, as a small business, be aware of your budget and chose a sustainable option.
Fair warning: paid advertising campaigns are not that easy to manage and if done wrong – you'll lose money. So, make sure to do your research before starting, or consider hiring a local Google Partnered agency for help.
Social Media Marketing
As we've mentioned previously, getting on social media is a good way to list your business and make it more discoverable. But the power of social media doesn't end there. It's one of the best digital channels to interact with your audience.
Not only does it present a direct line of communication, but it also gives you a platform to share business updates, run promotions, and tell your business story. Social media management can get tricky at times, but, especially as a small business, your audience is looking for that authenticity, transparency, and human connection. Try being as much 'you' as you can!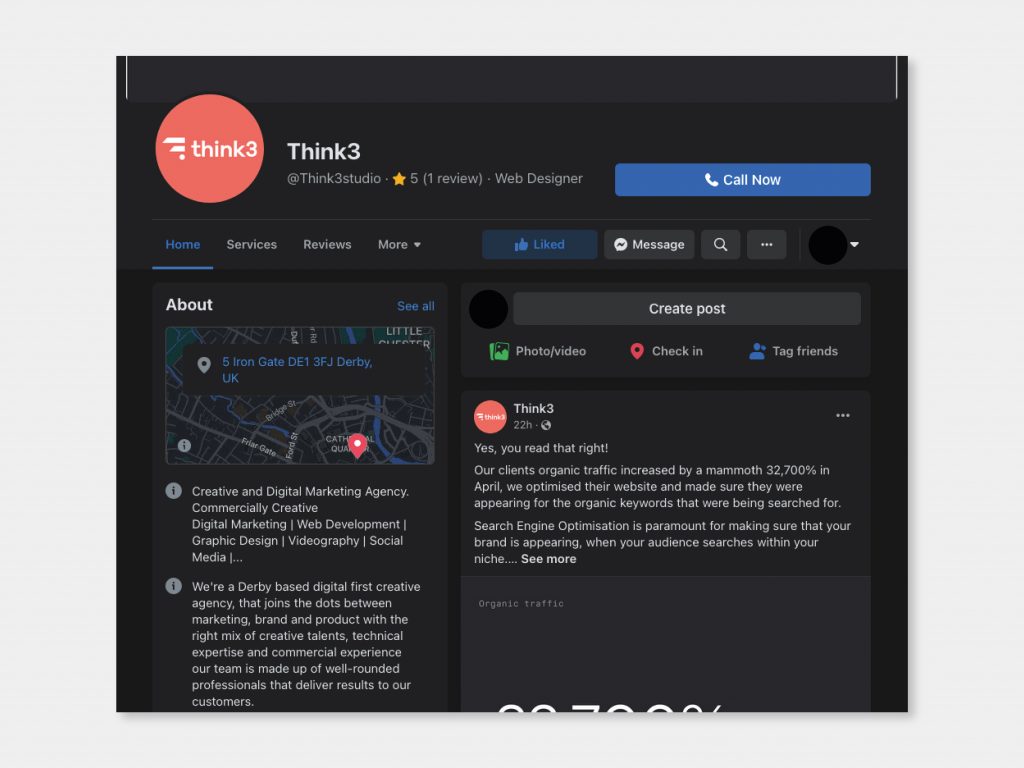 Also, try looking into creating community-driven content. It usually works the best with small businesses that people can connect to easier. It does especially well on TikTok & Instagram Reels.
Reviews & Testimonials
People like to see that your business is trustworthy. It allows for easier decision making. Just think about it. Would you rather go to a coffee shop that has two '3 star' reviews or one with five hundred '4.5 star' reviews? ⭐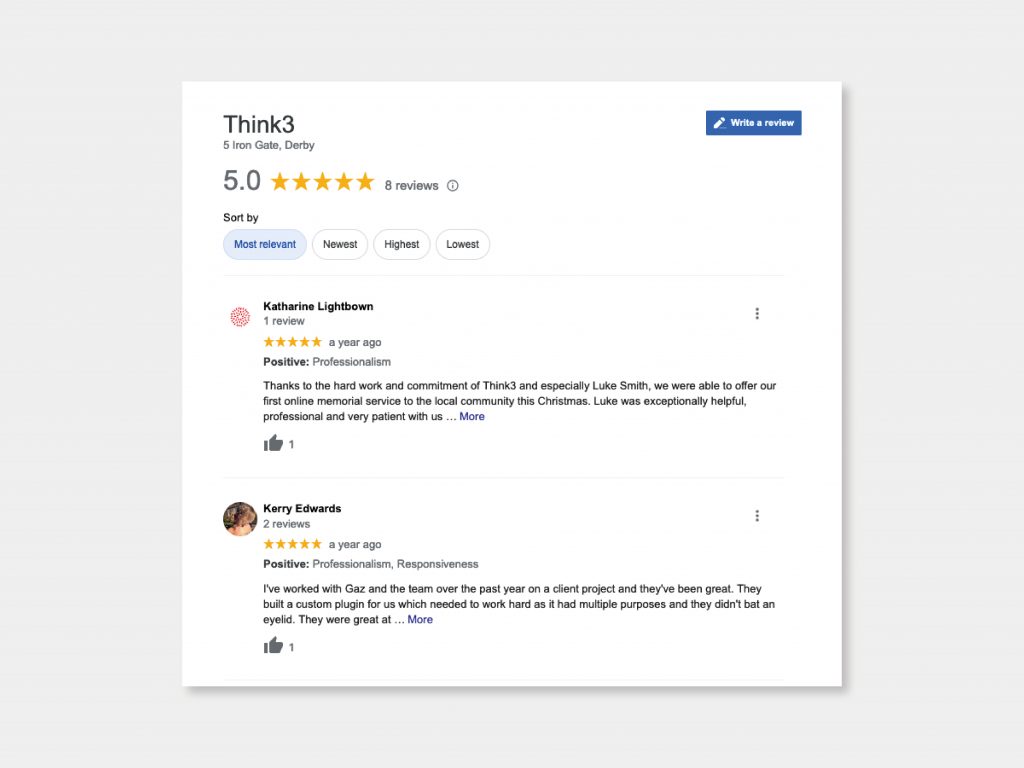 Don't be too aggressive about asking for testimonials either – it can backfire. Just have friendly reminders here and there. Or if you want to step up your 'review game' – offer a voucher or a discount in return for a review. People are much more likely to do it if they're incentivised.
Make sure to keep on top of your online reviews. Respond to them, especially if they're negative – try explaining what went wrong and why or what can you do to make it better.
Local Digital PR
Is your business announcing a new product, launching an impressive marketing campaign, or are you hosting an event worth talking about? Try reaching out to local news outlets and get your story out there. This not only brings brand awareness to your small business, but it also can land some high-quality backlinks to your website.
So, think about it as hitting two birds with one stone. You're getting your name out there through digital PR and increasing your SEO results (by building backlinks) at the same time!
Email Marketing
For any business, it's key to keep on top of your audience's minds. And email marketing is one of the most cost-effective strategies to achieve just that. On average, email marketing brings in a $42 return on every $1 spent.
Before you begin sending out emails – first you need to collect data. And to make collecting email addresses easier, there should be some incentives. Whether you're giving a 10% discount after someone sign-ups or offering a way to keep in touch with your business – incentives work.
IMPORTANT: if you're collecting your customers' data – you MUST be following General Data Protection Regulation (GDPR) & The Data Protection Act rules. Otherwise, you're risking massive fines.
Moving on to email content. Well, here you can let loose. Especially as a small business, you're trying to represent yourself & your identity. You can take email as a distribution channel and send out your blog content through them. Or combine a weekly 'deals' newsletter giving your customers another reason to visit your store. The world is your oyster.
Blogs
Investing in content marketing, more specifically blogs – can improve your organic results by a lot. Although, with limited resources, you need to be wary about what topics you're talking about. Don't try ranking for high-volume keywords, as these require a significant investment.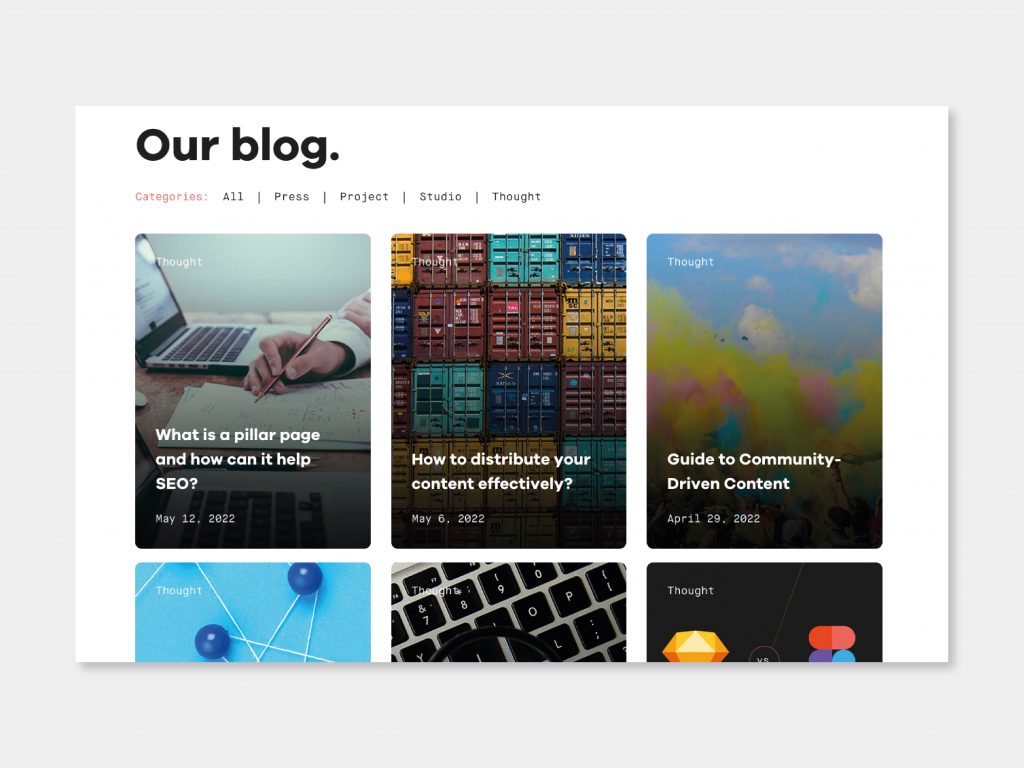 Take a more creative approach. Whether it's producing written content for long-tail search queries or covering interesting topics – try finding time-efficient ways around competition with big budgets.
Producing content will also help your social media, giving you more things to talk about there.
Summary
Marketing is not that easy to get spot-on, especially if this is your first-time diving into the marketing universe. Focus on understanding your audience and don't forget that on the most basic level – you're talking with other humans. Transparency & good style of communication will set your business up with a strong marketing foundation to build from.
We're hoping that our guide on local marketing strategies helped and that you'll start implementing at least some of them. Most importantly, if you still haven't, please get on Google Business Profile – you'll thank yourself later.
Lastly, we're going to leave you with a list of our recommended local digital marketing strategies for your small business:
Local Listings
Local SEO
Google & Facebook PPC
Social Media Marketing
Reviews & Testimonials
Local Digital PR
Email Marketing
Blogs
If you're still not sure where to start – feel free to contact us!
think3 is a digital full-service creative agency. Whether you're looking for a new website, brand identity, or some creative marketing solutions – our team is always happy to support you with any of our services.
Looking to learn more?
If your business is expanding into e-commerce or maybe you're already operating in this landscape – why not check out our guide on digital marketing strategies in e-commerce!
Alternatively, as a small business, it's important to keep track of the time spent on various tasks. With smaller budgets, time investments can become limited. But what if we said to you, that there's a partial solution to this problem? Marketing automation is the answer! Feel free to read up on it and how can marketing automation help your business in our blog.
Keep reading
We've got even more great content!