Questions to ask your web developer and other services to consider when building a website
15th Oct 2021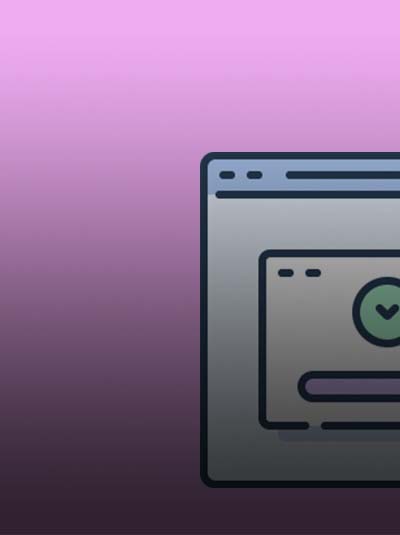 Are you thinking of getting a new website or app, but aren't sure how to approach it? Web development can seem complicated, so it's important to choose a web developer that knows what they're doing.
To help you pick the right person for the job, we're going to cover the important questions that you should ask when looking for a web developer and what to expect from the process.
What do web developers do?
Web developers create and maintain websites. Once you have decided on a great website design, your developers are then responsible for actually building it.
Focusing on the technical side of a website, your web developers should work on aspects such as performance, security, responsiveness, and more.
Before signing any website development contract, take a read of the below questions, to help you understand what you should be getting in return.
Questions to ask your web developer: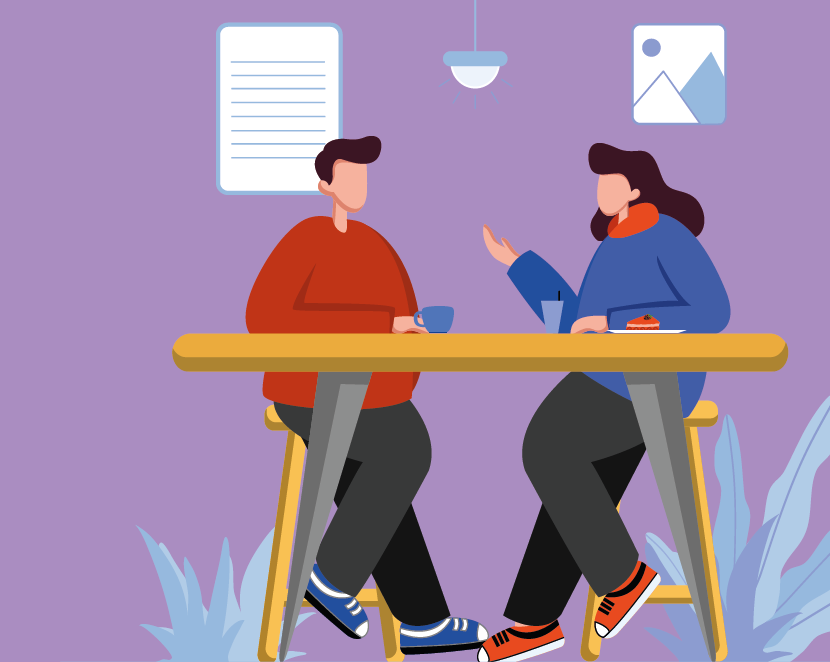 Why should I pay for a web developer when I can just do it myself through web development software (Wix, Squarespace, etc.)?
With a custom-built website, you have no limitations regarding design and functionality. You can do (almost) anything you can dream of. A custom-built website will be flexible with the rising demands of your business and, most importantly, is easier to maintain from an SEO and e-commerce perspective.
What's the difference between a custom-built website and a template website?
Template websites tend to be less expensive, but lower costs come with significant drawbacks. For instance, you are very limited in what you can implement within your website and the design won't give your audience the 'wow factor' that it should.
Again, it's also harder to optimise, meaning you won't get maximum user traffic. Custom-built websites will stand out against competitors and have wider functionality.
Think about it like you're buying a painting. If you're getting a print for £10, then you know that thousands of other people will have it. But ordering a commissioned piece of art will guarantee you something unique and amazing!
Can you show me what you've worked on before?
It is always important to make sure that the web developer you're hiring is an expert in the field and looking at someone's reviews and portfolio is a good way to figure that out. Make sure to investigate the websites they've developed before. If you can't see any major red flags, it's good to go.
Additionally, if you find something you really like on a website, make sure to tell your web developer about it, so they can create the best website for YOU!
What assets do I need to provide my web developer with?
Technically, you shouldn't have to give web developers any assets. All of your branding (logos, pictures, brand guidelines, etc.) should be sorted with the agency during the web design stage.
The most important thing you can provide your web developer is time and communication. Making sure your web developer understands exactly what you're looking for in a website is crucial. It's much easier to plan something into a website during the design stage than to build it and change aspects of it afterwards!
You are the one who knows the ins and outs of your business and what you need to gain from the website. The best websites are always made by establishing a partnership and exercising well-balanced communication.
How long should it take to build a website?
And how long is a piece of string 😂? We're aware this isn't the answer that you're looking for (sorry!), but there is an unbelievable number of factors that affect the time it takes to develop your dream website.
For template websites, it could take from 2 weeks up to 2 months to build. Whereas the time it takes to build a custom website really depends on what functionality you need it to have. The more complicated the sitemap, the longer it will take to launch. We estimate that it would take around 6 months.
The best tip we can give you for this question, consult with your web developer!
What's the expected cost of building a website?
If you're building it yourself, it can cost anywhere from £0 to £500+. You can get a website package from any website builder. Most of the time you'll just pay for the domain and hosting.
On the other hand, if you're hiring a web developer the prices can range anywhere from £1,000 to £10,000+. Again, it mainly depends on size and complexity. You can buy a small simple website that might set you back £1000+, but once you start looking into large, bespoke websites that's where the real cost comes in.
To put it in simple terms, the more you want out of your website, the more it will cost you.
After the initial conversation with your web developer, they should be able to provide you with a rough quote. You will find out the exact price once you see the proposal, a deep dive into how much everything costs.
Will I be able to maintain my website myself?
Absolutely! Any well-developed website will have a content management system (CMS) that can be used to manage, create, store, and publish web content.
The main benefits of using CMS are that it makes you less dependent on front-end engineers to make adjustments after your website has been built. It also allows easier collaboration, where multiple employees can access and work on your web content at the same time. On top of this, it enables people who aren't familiar with coding to access and edit the website easily too.
Which system your website uses may depend on the developer or your personal preference, but you can manage the website yourself with any of them.
If you don't have the time, or just don't want to do this yourself, your agency will be more than happy to help. After all, the people who've built your website already know ins and outs of it. They will be able to:
Make sure the website performs to the highest standards.
Take care of your web hosting needs.
Maintain website security.
Conduct audits to make sure your website is running at its best.
Monitor and report on performance and analytics.
Provide ongoing client support.
What content management system (CMS) should my website use?
There are numerous choices, but the most common one is WordPress – over a third of all websites are built on this platform. The main benefits of WordPress are:
It's free software! As a non-profit organisation, their primary revenue source is through donations.
It's easy to use and very flexible, accompanying anyone's needs with numerous themes and plugins available.
It's SEO friendly. It has some very useful plugins to boost your SEO efforts.
It's designed with security in mind. WordPress is a safe and secure option to run your website on.
Other options out there include:
HubSpot CMS Hub: Made for marketers and business owners, but is not a good option for e-commerce.
Joomla: Free and open-source, like WordPress, but it's noticeably more complex. More often than not, a web developer is required to maintain it.
Shopify: More limited in its functionality and it can end up costing a lot if you choose to use third-party apps. But, it's very well optimised for e-commerce as it provides an integrated payment solution that accepts debit and credit cards, as well as PayPal.
You should have a conversation with your web developer regarding which content management system is best suited to your needs.
What web hosting services do you offer?
Web hosting is what makes your website accessible on the internet. If you're paying for it, it means you're renting physical server space to run and store your website on 24/7.
Some agencies that specialise in website development also offer web hosting services. But you should double-check the specifics of their hosting offer.
Good web hosting can in fact improve your site's SEO. Web hosting directly affects your website's speed, which is one of the key factors of a good website. especially, since around 50% of visitors leave a website if it doesn't load in the first 3 seconds.
Choose a reliable web hosting service, with a high guaranteed uptime (most of the industry offers 99.9% uptime).
Make sure to pick an option that provides required security features, SSL certificates, and protects data & visitors' personal information.
Look into their Add-ons offering, anything from antivirus software to email accounts.
Web hosting services should provide easily accessible support (some of them offer 24/7 assistance). Additionally, they should offer a substantial knowledge base and informative blogs.
Lastly, costs. Hosting is an ongoing cost, thus it's crucial to pick an offer with the best value for your budget.
You can always discuss options with your web developer, who will provide you with educated options.
Can you set up my website for e-commerce purposes?
A well-rounded web developer will offer e-commerce services. Check up on their experience with the different types of e-commerce platforms and their features. The web developer should be confident with aspects such as:
Inventory control
Customer interaction
Shopping carts
CRM Integration
Responsiveness
How do you manage website security?
Over half of all internet traffic is from automated malware (software designed with the purpose of causing damage). As a website owner, you're responsible for the website security, from your customers' perspective.
Most of the hacked websites tend to target your customers' personal data and exploit it for personal gain. That directly affects business reputation and drops in revenue.
Additionally, performing a website clean-up after it's been hacked is more expensive than security. On top of that, Google can blacklist your website and add a "This site may harm your computer" warning.
If you're not ready to take this enormous task on yourself, your agency (along with web hosting) should offer security services for your beautiful new site. They can take care of keeping the website's security up to date and away from hackers' hands.
What to look out for when hiring a web developer: Red flags 🚩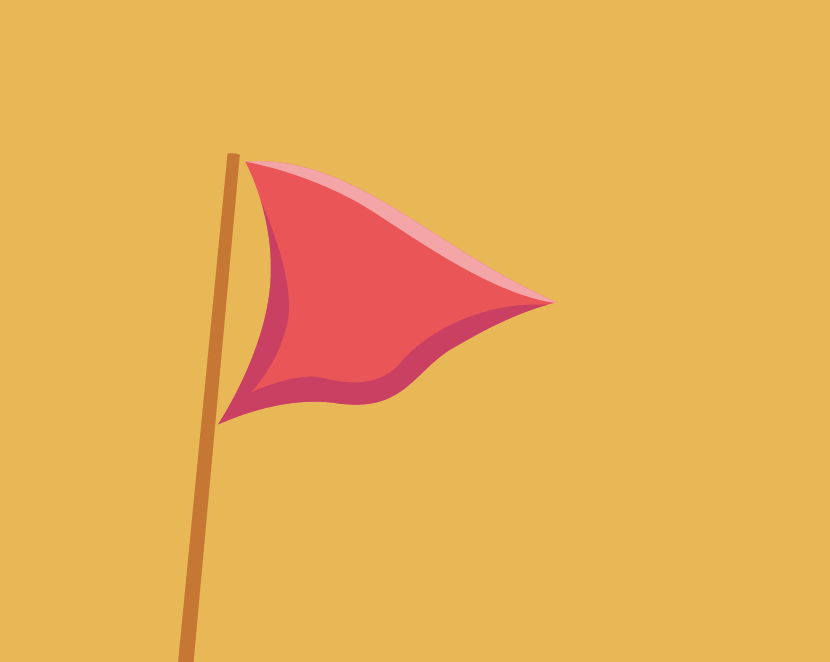 If the web developer does not want to sign a contract.
You MUST sign a contract. It provides you and the web developer with security and makes sure the exchange of the goods happens.
Make sure your contract has:
A clearly defined statement of work. List of everything that you want to be done.
Set reviews and an approval process schedule. This will help both sides to complete their part as efficiently as possible.
Established consequences for breaches of contract.
Agreed upon payment schedule (to save you from those uncomfortable arguments about money.)
Find out if any of the work is being outsourced to a 3rd party.
This is crucial if you're after a well-functioning, high-quality website. How can 3rd party developer know what you want/need without ever speaking with you?
Try to avoid web development agencies that practice these tactics. 💀
Asking for too much money upfront.
Every contract should have a reasonable payment plan. Expect to pay around 20% of the total cost as a deposit. The rest will depend on the contract, but more likely than not, payments will be made in multiple instalments.
Put simply, don't pay the full amount until your website is about to launch!
Hard to verify references.
If your web developer can't provide references, rethink your decision. Be wary about hiring them, as any well-established web developer will have a wide range of references and a portfolio of work.
What other services should you think of when hiring a web developer?
Once you have a brand-new website, what's next? More likely than not, the agency you hired to develop your website will have other services to provide too.
From writing content for your website to launching your campaigns. In this section we'll go over services, we think it's worth looking into when launching a website!
On top of the services mentioned above that relate to website development (website security updates and website hosting), here are some other services you should consider: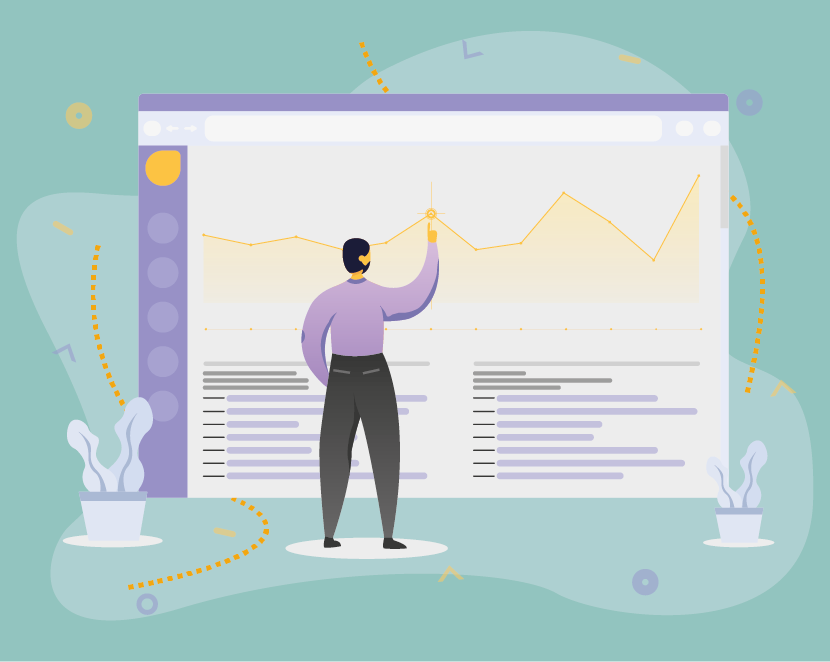 Website Design
Website Design is what gives your customers their first impression of your business. It's your digital storefront. If your website appears outdated and is barely functional, it gives a negative impression to your potential customers.
A well-executed website design will not only look fabulous but also provide additional value to the overall user experience (UX) and is responsible for making it accessible across all platforms, which in turn leads to better SEO performance.
An agency should evaluate your business needs and what're you looking to gain from the website. Design is a tool that can help you achieve your goals or complicate them if executed poorly. Ensure that your website designer understands performance bottlenecks and other aspects that affect UX and website performance!
Website Backups
View website backups as insurance from accidents that can happen. If you accidentally delete something you weren't supposed to, or your database gets affected, consistent website backups make sure you always have a recent version of your website to jump back to.
The majority of Web Development agencies will offer this service.
Website Client Support
With client support, you always have someone to rely on. Someone to answer questions about how to get the most out of your brand-new website, someone to ensure the functionality, or provide you with quick tutorials on how to complete certain tasks. Your web development agency should be more than willing to help out and provide support!
PPC: Google Ads
Google PPC is one of the main tools used to get you noticed on Google's search results page (SERP), besides SEO tactics.
Through competitor research, keyword optimisation, and strategic budget planning, Google Partner agencies (like think3 😉) ensure your PPC (pay-per-click) campaigns provide valuable website traffic and business growth.
Google Ads allows you to achieve an immediate impact. Your website can appear at the top of the search results, for the search terms that matter to you, within days or even hours.
To become a Google Partner, an agency must have at least half of their Google Ads managers certified by Google, and they need to maintain an average ad optimisation score of 80%.
Although any agency can run your Adwords campaigns, Google-certified agencies have access to a range of benefits, education, insights, and support from Google directly.
Search Engine Optimisation
In the simplest terms, SEO increases your website's visibility organically within search engine results. It's completely free, unlike PPC.
A huge range of tactics are implemented through SEO services, content writing, building backlinks, utilising technical SEO, on-page and off-page SEO, and more.
SEO is an ever-changing subject, which requires a lot of attention and learning to keep up to date. That's where agencies come in, to implement the most up-to-date tactics on your website to get it to that #1 spot on Google!
If you're new to SEO, read our guide to SEO and PPC marketing for more clarity.
Content Marketing
Did you know that content marketing is now Google's number 1 ranking factor?
This means it's important to update your website regularly with new content. It builds trust between you and your customers, as well as building your reliability and positioning yourself as though-leaders.
Additionally, updated content builds domain authority, increases blog traffic, tends to improve revenue, and generates more leads than other methods.
But it's not an easy tactic to master, as well as requiring substantial time invested. If you don't have time for it, you can hire an agency to do it all for you, from planning to execution.
Conversion Rate Optimisation
Conversion Rate Optimisation (CRO) is the process of changing and evolving your website to boost conversions and ultimately get more leads.
Increasing website CRO includes updating content, online pricing, landing pages, visuals, backlinks, and more.
An agency can help you fully understand and optimise the customer journey on your website, taking users all the way from finding your website to converting.
These optimisations are based on the audience's behaviour and demographics. Tools such as Google Analytics help agencies to identify areas for improvement and how to match customer journeys to their behaviour flow.
Performance reporting
Implementing analytics to monitor your website performance, routine functionality tests, and provide consistent maintenance ensures that your site is always working as you expect it to.
Moreover, it allows the business to improve their communication network, collect and analyse information. It's an efficient way to track if you're meeting your short and long-term business goals.
Agencies can provide you not only with the main takeaways from performance reporting, but they can also recommend and implement all the changes accordingly.
Developing a marketing strategy
The website should be developed with a marketing strategy in mind, to ensure your brand is consistent and communicates the right messages in the right places.
That's the biggest benefit of custom-build websites, it can co-align with your business's goals. A website that compliments your marketing strategy is an amazing way to put yourself ahead of your competition.
Branding
Does your brand make you proud? Do your physical marketing materials match your website design? If not, it might be time to consider a brand workshop, a brand audit, or even a total rebrand.
At think3, we always like to say, "a brand is more than just a logo'. With the inclusion of your tone of voice, fonts, company values, visual identity and so much more, your logo is only a small part of your overall brand.
The key to branding is consistency. If you're not sure if your brand hits the mark, speak to an agency.
Website Launch: Marketing Campaigns
You should be proud of your new website! It looks fantastic and you can't wait to start hitting those business goals. But how do we make it happen?
Once your website has been finalised, you should launch a marketing campaign for it. It's as good of an occasion as ever to shout about your business from the rooftops!
Speak to a marketing agency about how they can help you showcase your website to as many people as possible.
Summary
All in all, the answer to almost any questions regarding web development is "it depends on the developer". The best thing you could do as someone hiring a web developer is to ask the right questions, understand the answers you receive and make sure that the agency suits your needs!
Keep reading
We've got even more great content!